G.SKILL has some of the best looking RAM out there, and the Ripjaws 4's heat spreader design caters to a huge group of enthusiasts that need that little extra bit of "bling" to make their system "pop".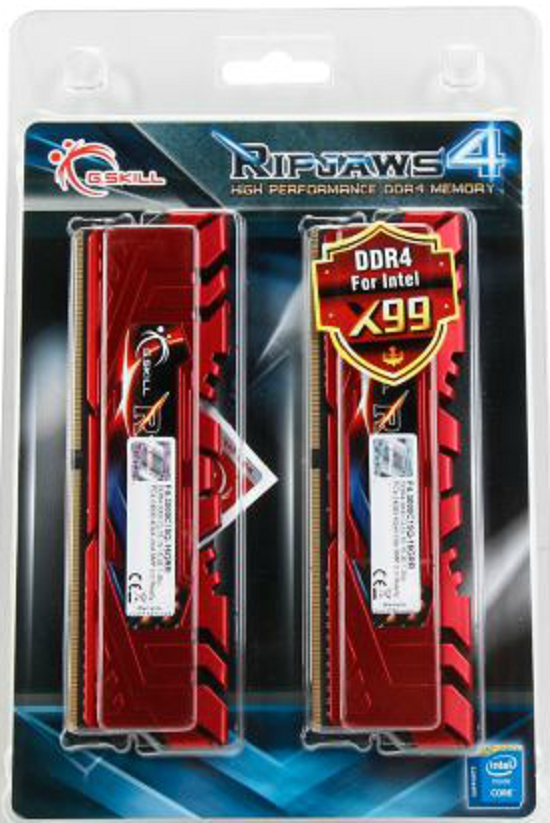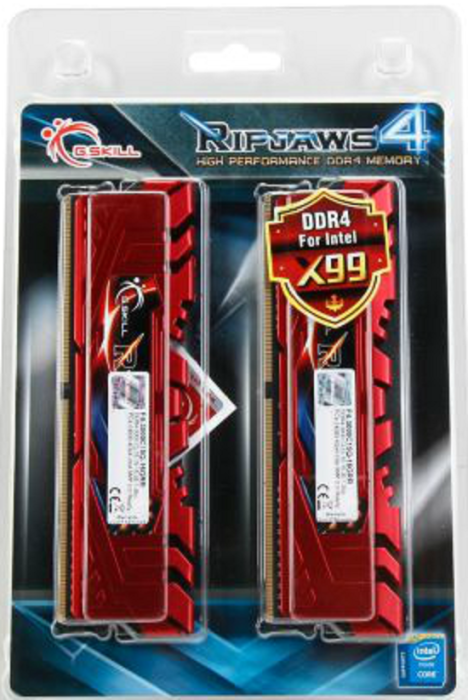 G.SKILL has opted for a simple clam shell retail hanging package for the kit. If you do happen to see this kit at your local retailer, it will be behind seven body guards in a locked glass or Lexi case with museum quality lasers protecting the case. We recommend purchasing the kit online where it has been spotted at $249.99. And we dare you to find a DDR 4 kit of this quality running at 3000MHz for that price. G.SKILL provides a great bang for the buck when it comes to high-end RAM. Sure, we've seen ridiculously priced CL 11 kits run over a thousand dollars, but unless you have deep pockets or just like to waste money, a CL 15 3000MHz kit should do you just fine.

Often called "Automatic Overclocking", G.SKILL's Ripjaws 4 is outfitted with Intel XMP 2.0 and will set BIOS settings for the given specification of their Ripjaws 4 3000MHz kit. Some motherboards may experience a little Vdrop on one circuit or another, but the XMP will set the specified settings in BIOS. If you happen to have a tad of trouble (we didn't), then look for your manufacturer's voltage setting for the memory controller inside the Intel CPU and that usually gets about any kit running. Sometimes the on-die memory controller just needs a little voltage bump, so before you go screaming about the RAM, try upping that voltage a tad.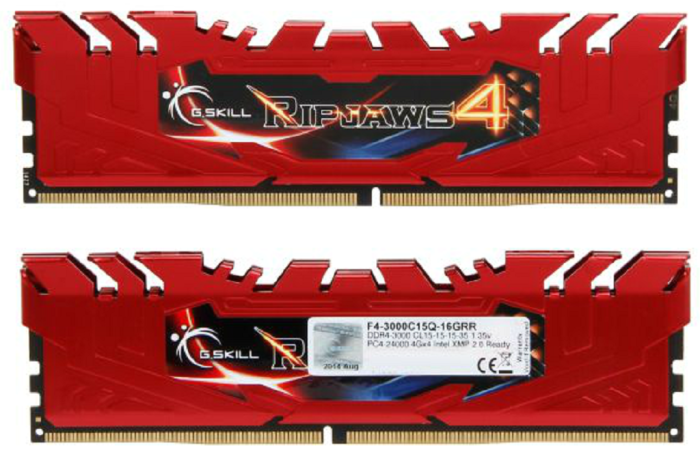 Up close the heat spreaders look more like a fuselage for a transformer than RAM heat spreaders.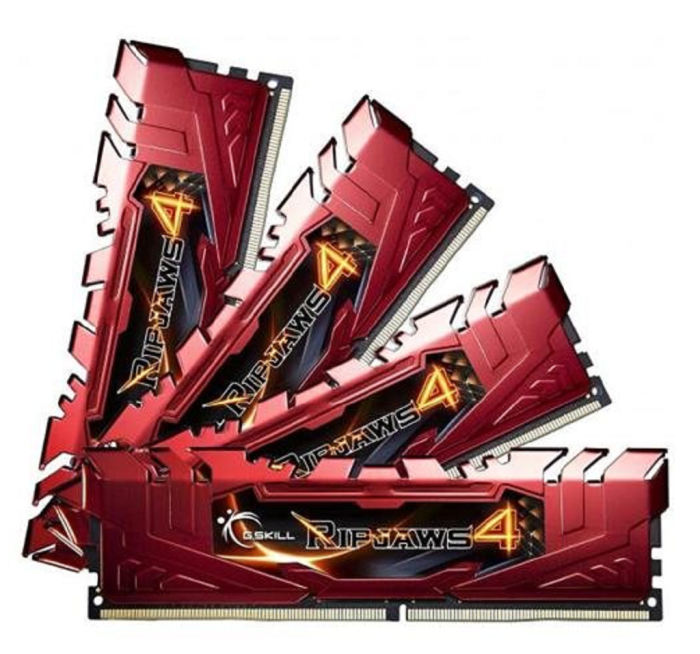 The quad channel kit naturally contains four modules, and since it's a 16GB kit, each module is 4GB. Ripjaws 4 32GB quad kits will have a density of 8GB per module.

With the heat spreader removed, the G.SKILL DIMM looks a tad naked, but we appreciate the black PCB, as a green PCB sticking out of nice heat spreaders can put a damper on the looks of a kit.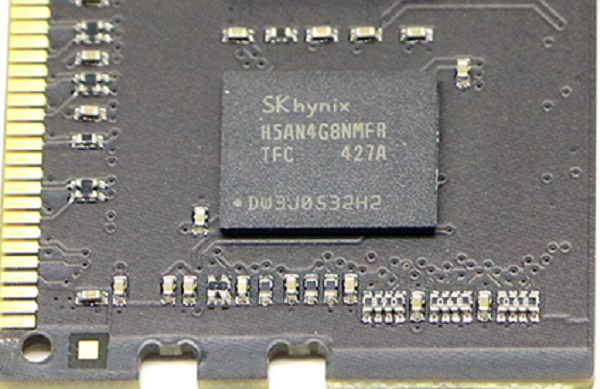 G.SKILL is using SKhynix H5AN4G8NMFR DDR4 memory ICs and we haven't seen this particular setup yet, so we are chomping at the bit to see how they perform. Earlier in its evolution, this kit was spotted at $389.99 but we easily found it at $249.99 (NewEgg), so it might be a good time to pull the trigger on DDR4.
Overclocking
Overclocking can be touch and go on memory kits. You can at times achieve mind-blowing speeds then realize that your benchmark scores are going down not up. What we shot for is the maximum productive sustainable OC. We try to hit the highest speed that gives us real gains in performance and is sustainable for a kit. It doesn't do anyone any good to pump a kit up to 1.5V and then end up with a dead CPU memory controller or a stack of RAM modules trying to play Jenga with them.
We made OCing runs at this G.SKILL 3000MHz kit for several days, and we went as high as 1.5V and loosened the timings all the way to 18-18-18-42, and even increased the IMC voltage on the CPU. In our experience, the kit fails to POST beyond 3000MHz. You can get a small OC by playing with the BCLK and increasing it a hair, but not enough to really mess with. We got a hair over 3100MHz, but even at that, the kit wasn't entirely stable. We should suspect that G.SKILL doesn't want to kill the sales of the more expensive 3200MHz and 3333MHz kit's, so these kits were carefully binned or limited on OC.