RealBench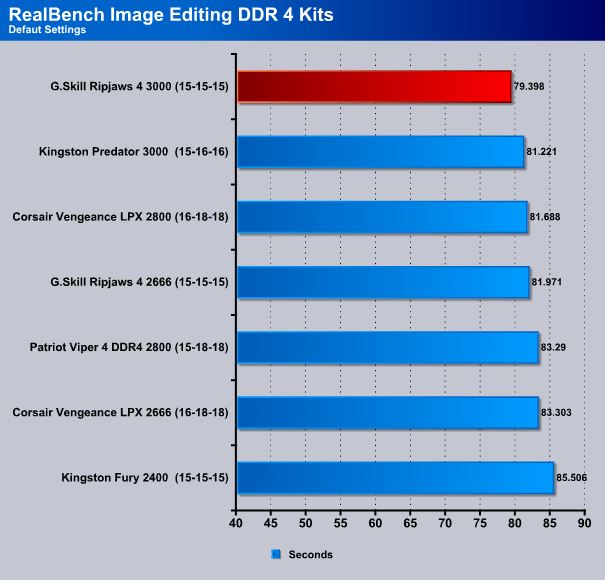 RealBench has proven to scale well with both CPU and memory testing and the G.SKILL kit came out in the lead in the Image Editing benchmark by a couple of seconds.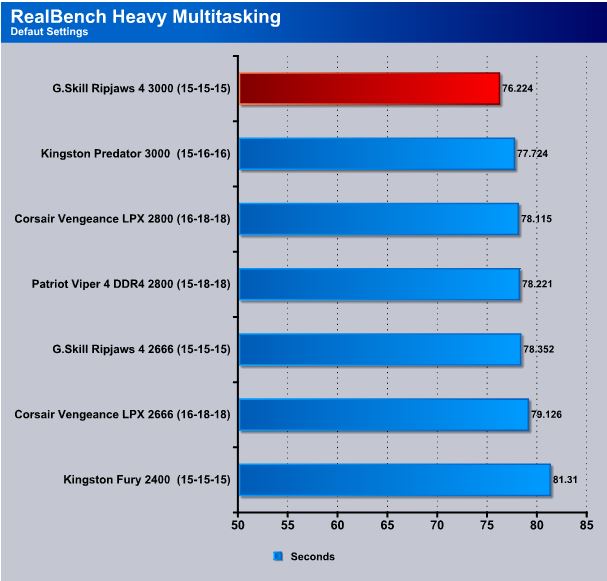 During the Heavy Multitasking benchmark, the Ripjaws 4 kit comes out in first place again by about 1.5 seconds. Outside of overclocking, this is proving to be a good kit of RAM.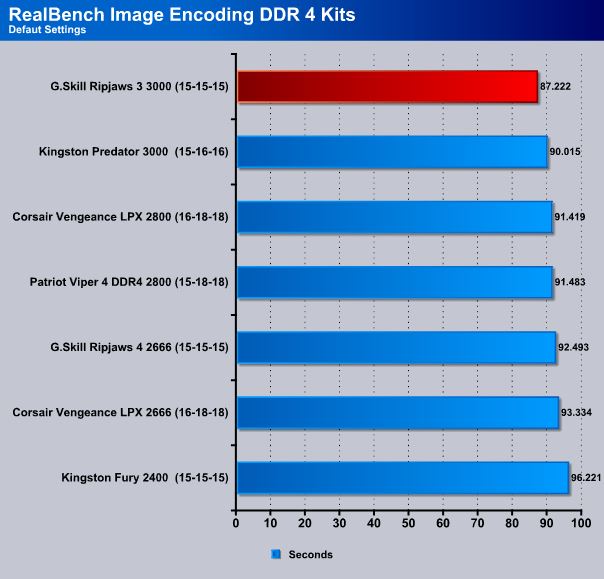 Image encoding shows us that RealBench likes the G.SKILL Ripjaws 4 3000MHz kit, and in three of four tests, places the kit in first place so far.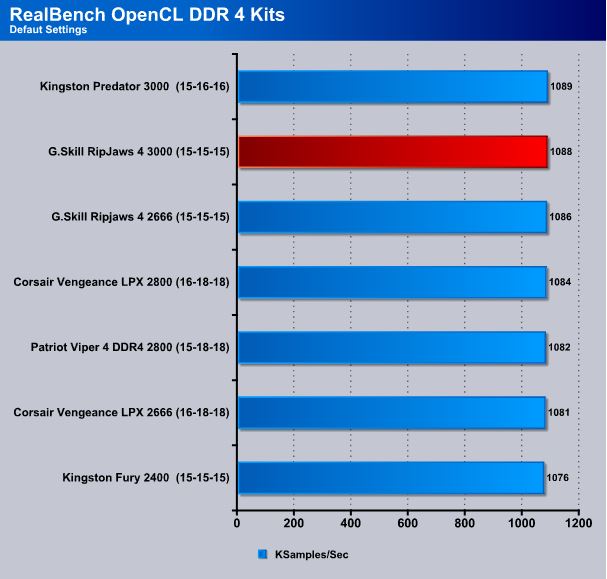 The RealBench OpenCL test puts the Ripjaws just one KSample/s behind the Kingston Predator kit. The Ripjaws 4 3000MHz kit took the lead in three of four tests in RealBench.