AIDA64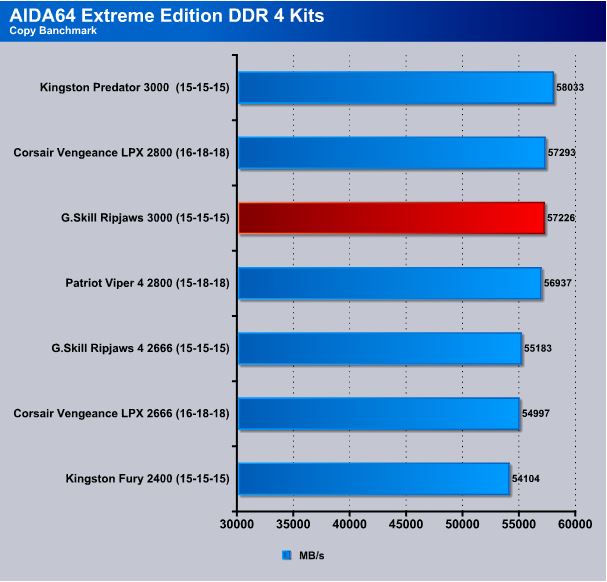 The G.SKILL Ripjaws 3000MHz kit came in at 57226 MB/s which is an amazingly fast speed, but by its timings and XMP speed, it should have topped the Corsair Vengeance kit and challenged the Kingston kit.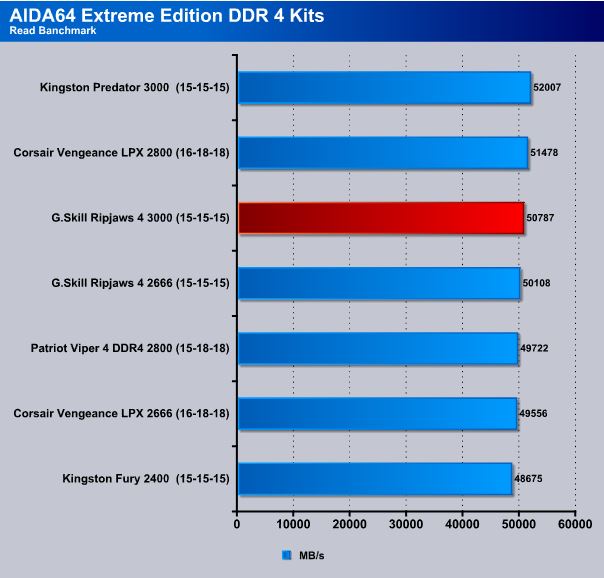 In the AIDA64 Read Benchmark test we see the Ripjaws 4 kit in third place again. Keep in mind that we spent a week with the kit overclocking and tweaking voltages to max it's performance.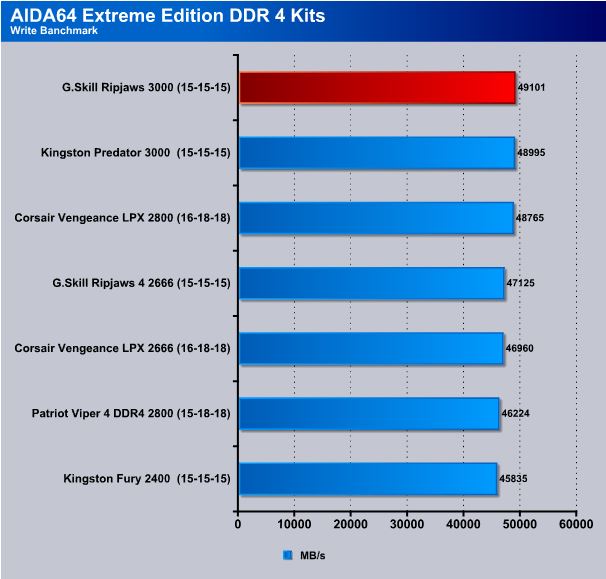 The Write Benchmark test in AIDA64 sees the Ripjaws 4 3000MHz kit at the top of the chart by a slim margin. But the last time we checked, topping the chart is topping the chart.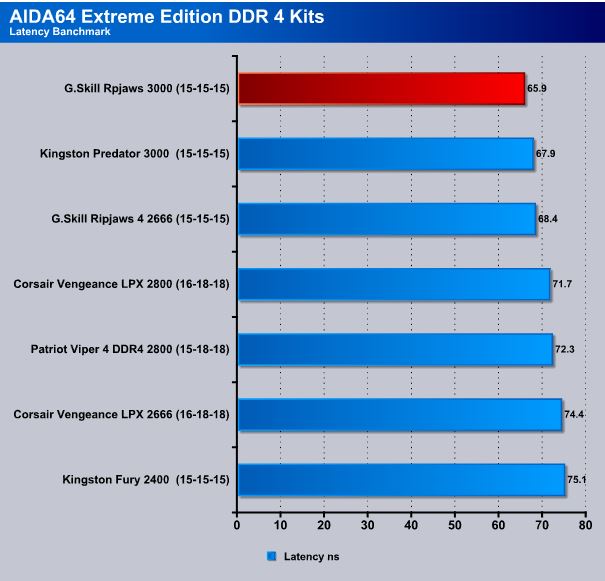 In the AIDA64 Latency Benchmark test the G.SKILL 3000MHz kit hits 65.9ns and leads the pack, which leads us to wonder why with its 15-15-15 timings and 3000MHz speed it didn't crush in the entire AIDA64 series.