CrystalDiskMark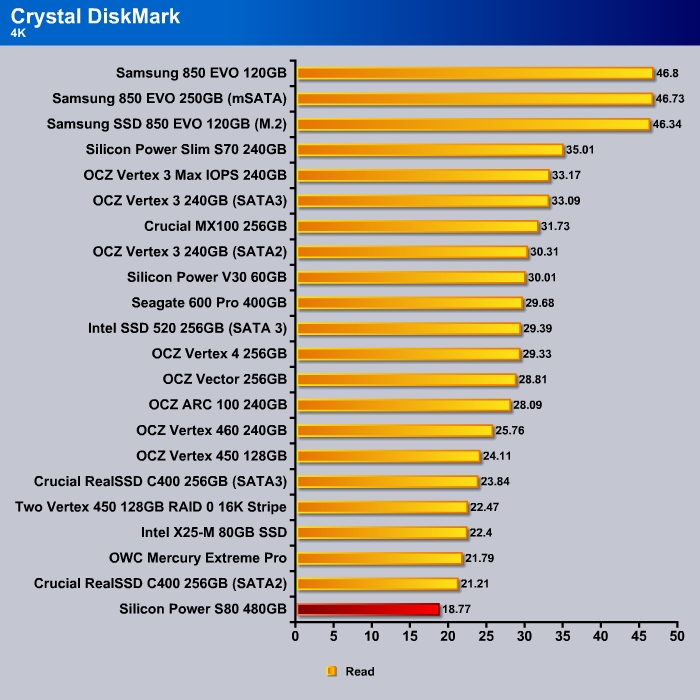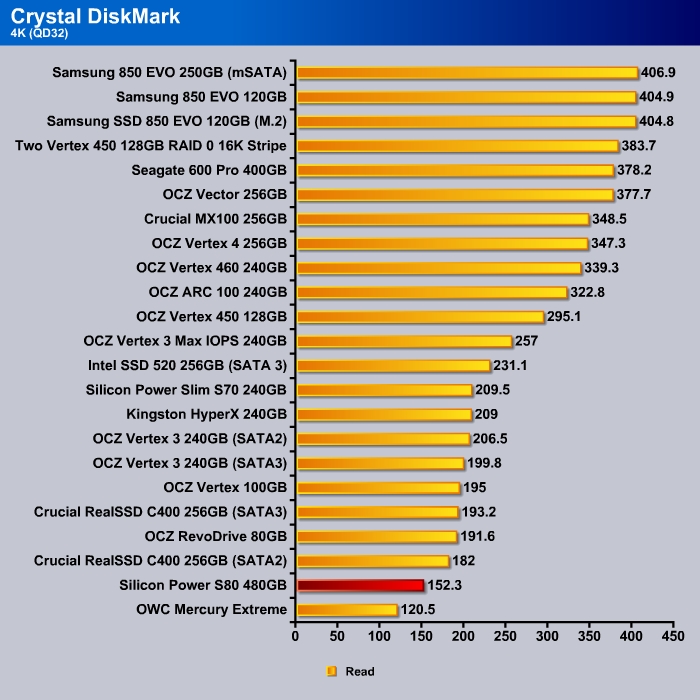 CrystalDiskMark largely mimics what we have seen with the AS SSD. Here the drive again is slower than the competitor. At low queue, we can see the OCZ ARC 100 and the Crucial MX100 to be at least 50% faster than the S80.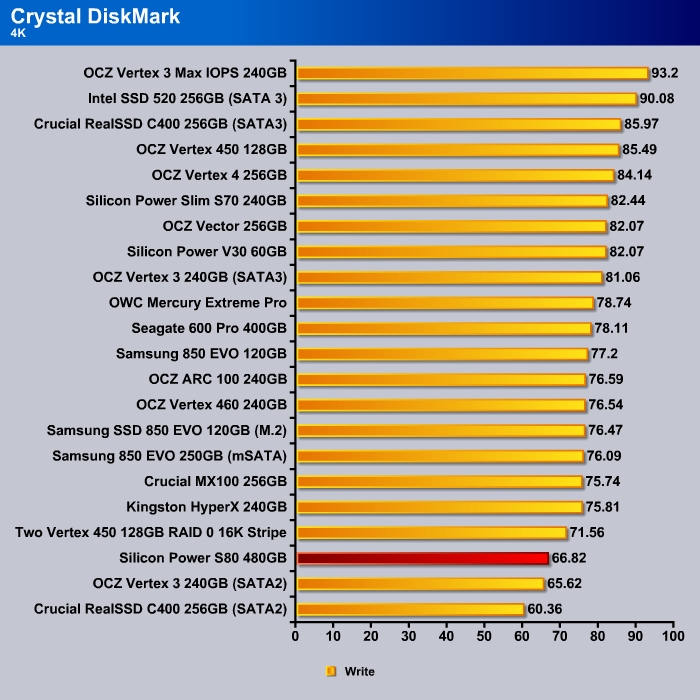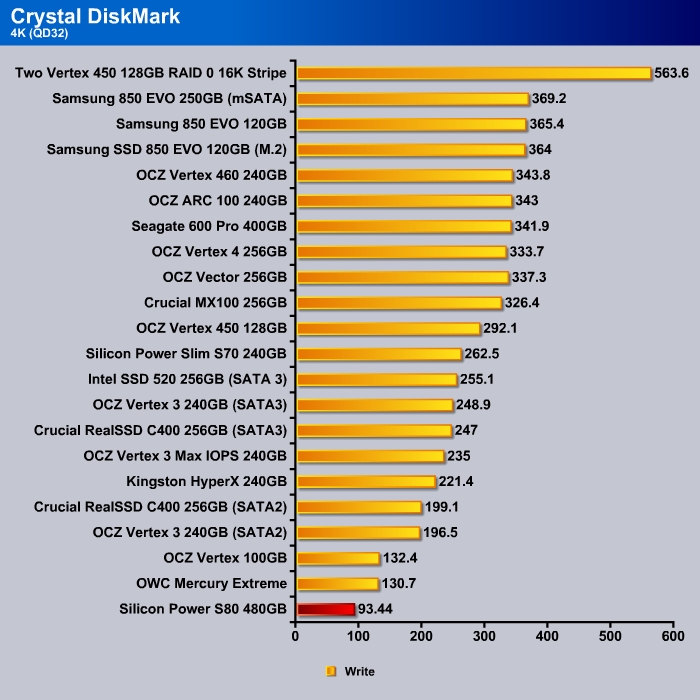 While the drive is still not as fast as the competitor dealing with random write, the performance difference is smaller, about 10%. Higher thread again shows the S80's weakness.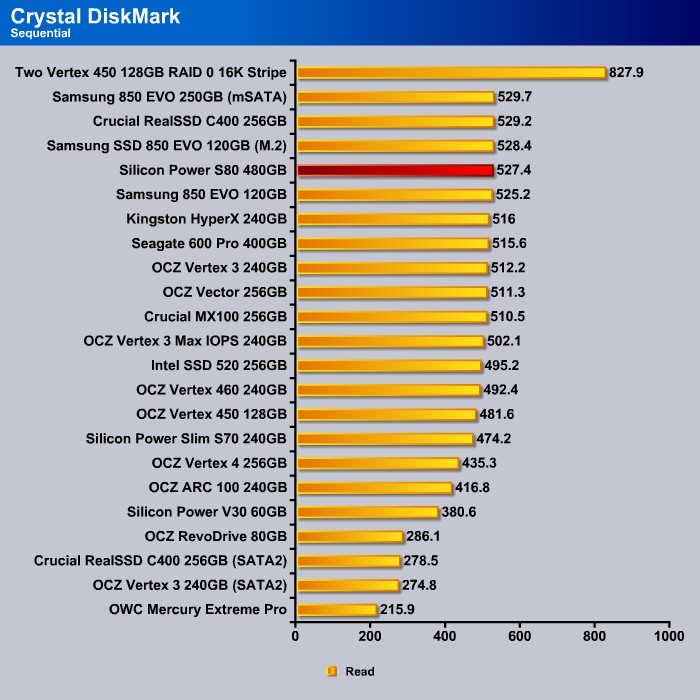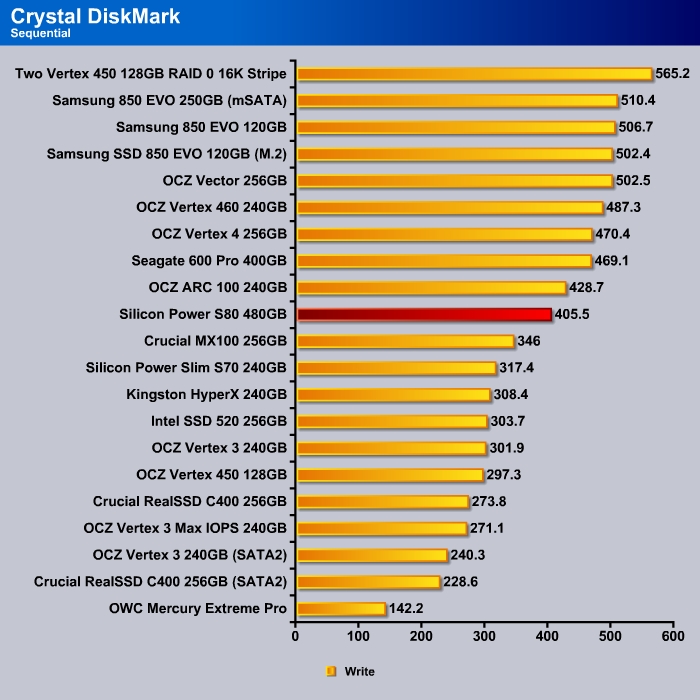 As what we have seen, the S80 performs very well in the sequential read but falls behind in the sequential write.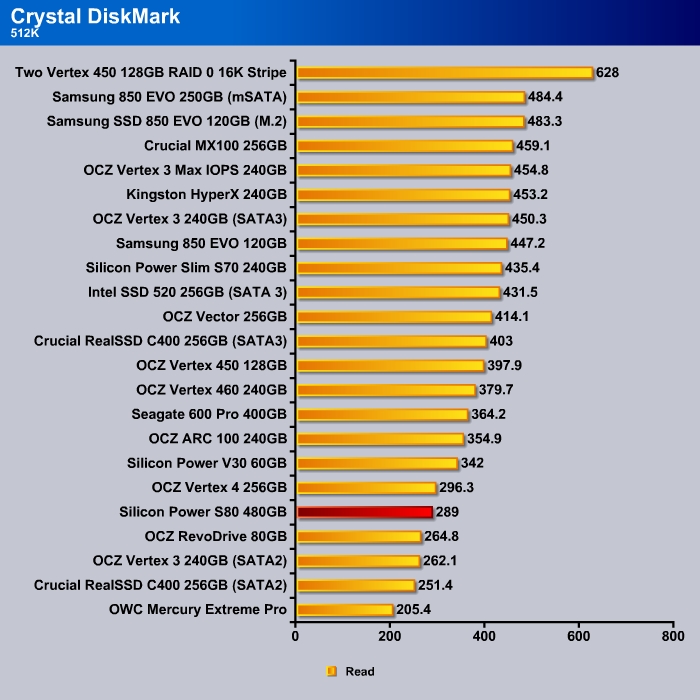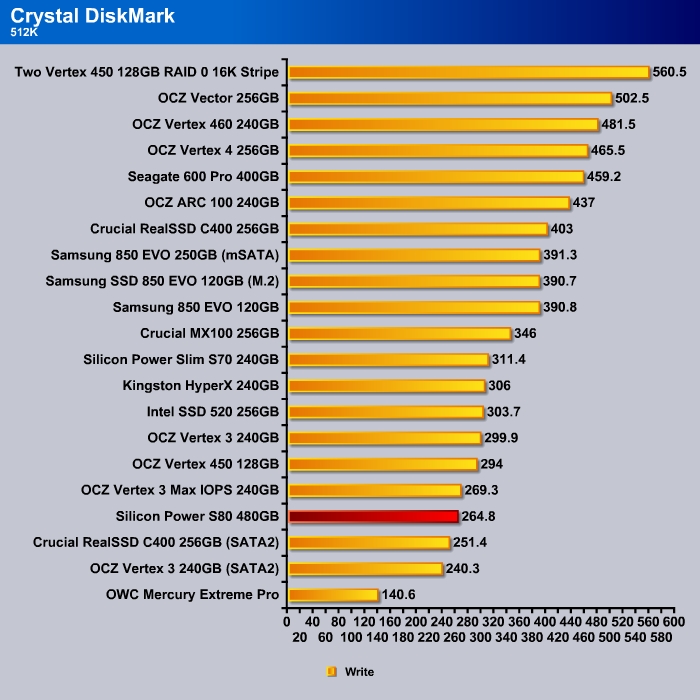 PCMark 7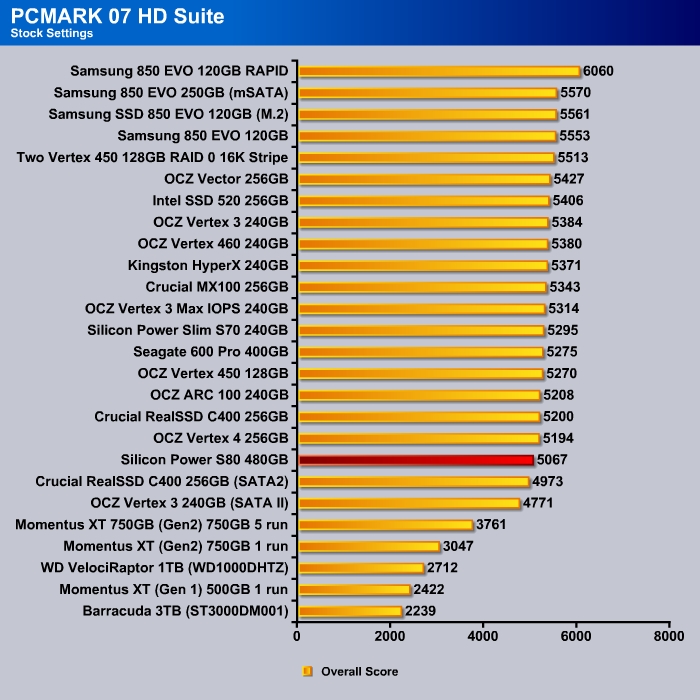 The Silicon Power S80 score 5067 points in the PCMark 7 HD Suite. Clearly, the drive suffered due to its weak random and sequential write. Its weaker random read also impacted the overall system responsiveness. Compare this to other drives and we can see that the drive is faster than two or three years old drives but is not going to be able to compete against more recent drives. It is definitely not fast enough among the other budget drives on the market.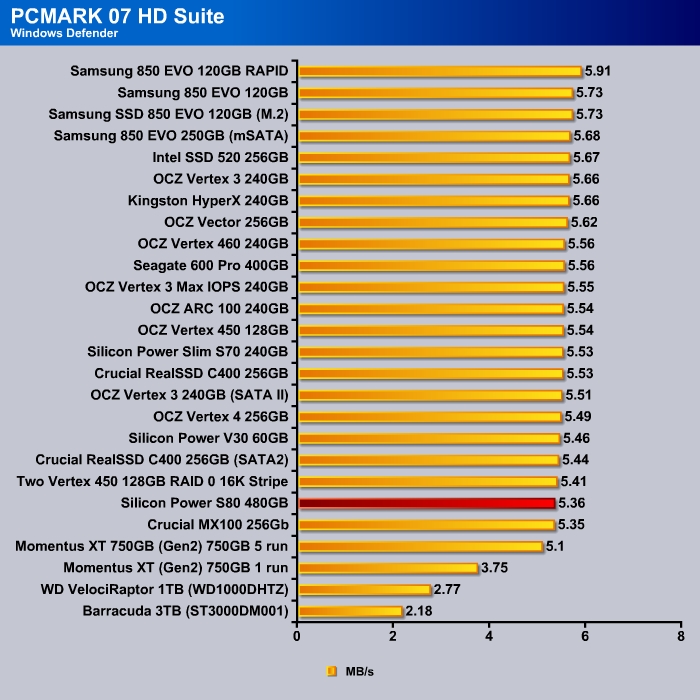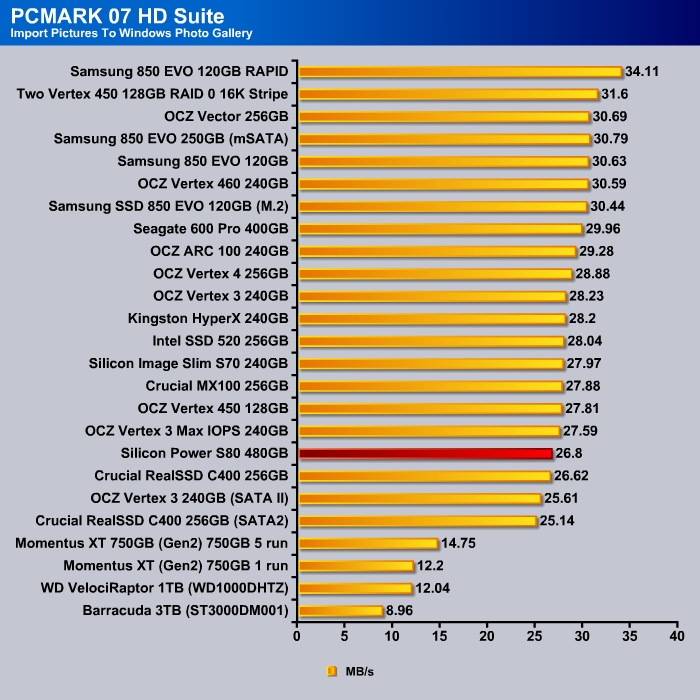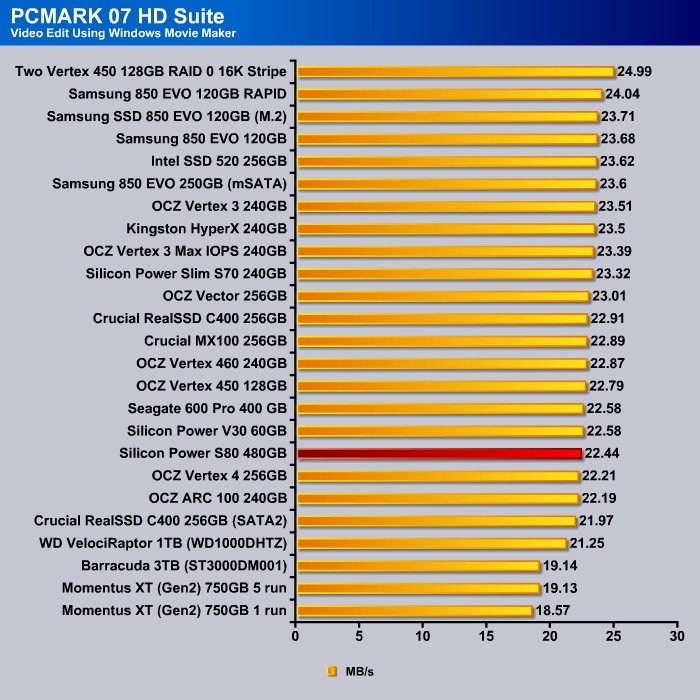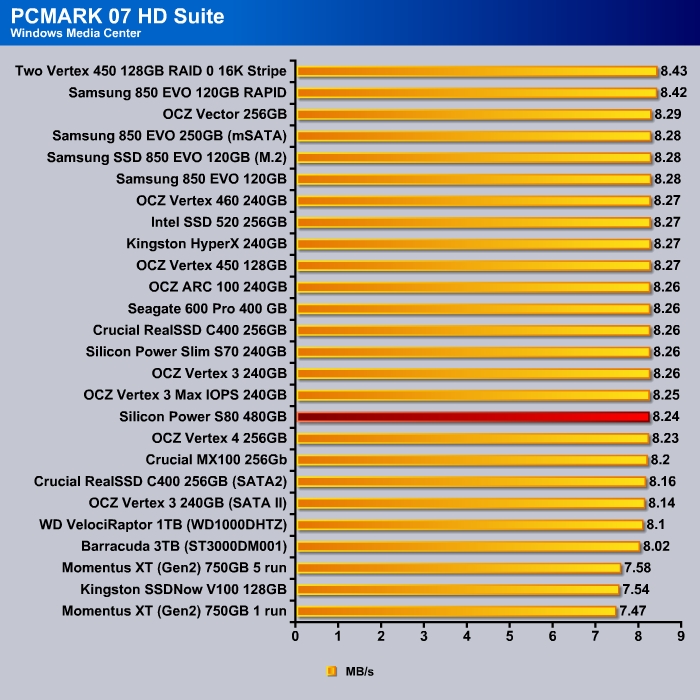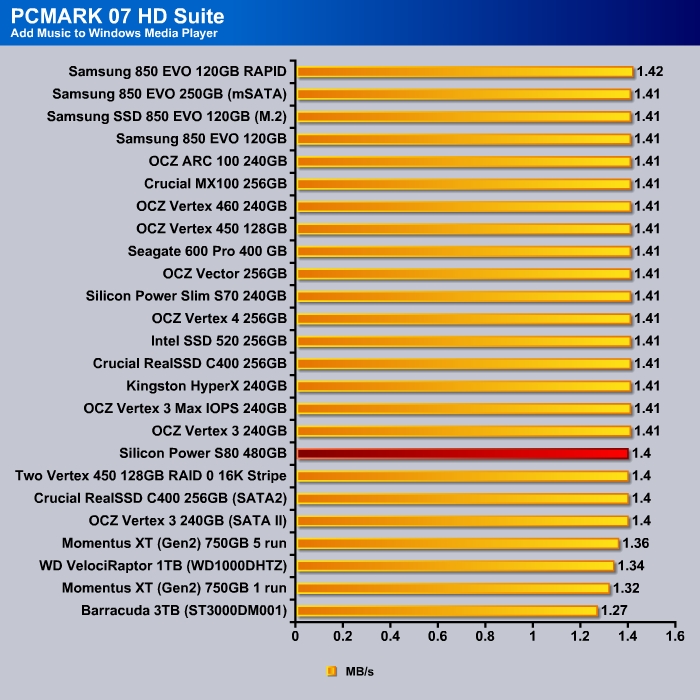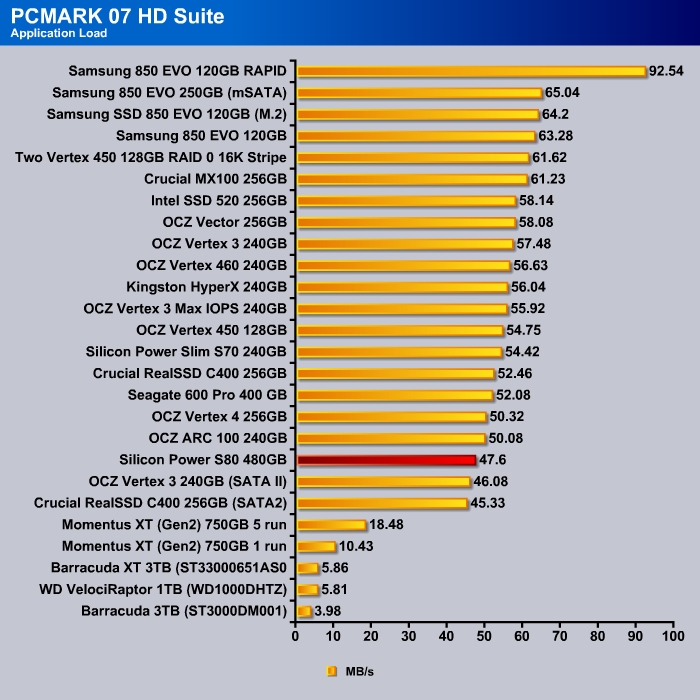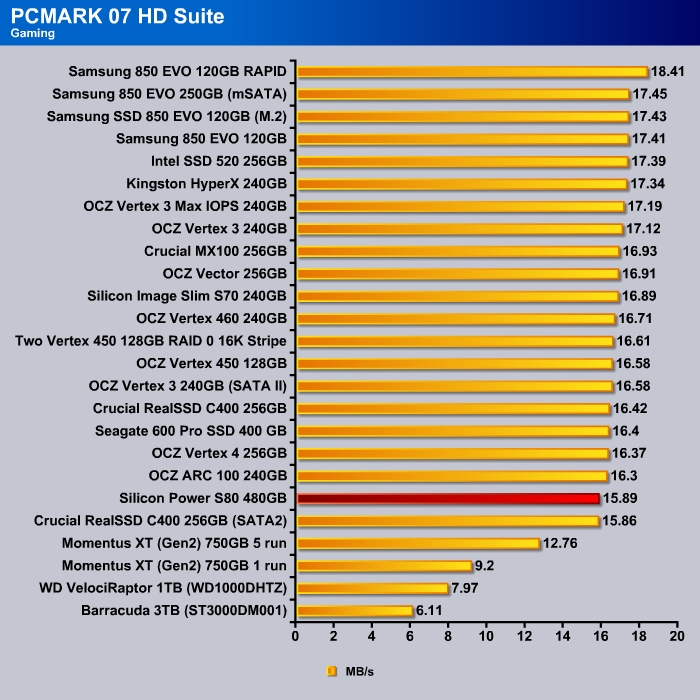 PCMARK 8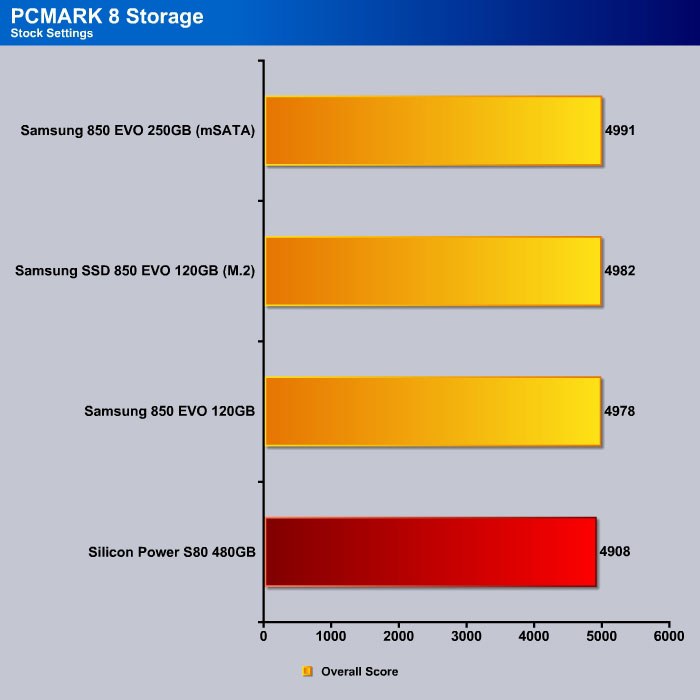 The performance gap has narrowed with the PCMark 8 but the Silicon Power is still trailing behind the Samsung drive. The S80 scored 4908 points, 70 points fewer than the Samsung 850 EVO.