Kingston MobileLite Wireless G2 Functionality Testing
I tend to go the extra 30 miles on reviews, I will try to make products do things the manufacturer never thought of, bug the vendor about hidden features I've found, test wireless ranges and all manner of things most review sites totally ignore. There are two types of reviewers and you can easily tell the difference. One loves hardware and wants to inform the public and share their love of all things technical.  The other just wants more toys and does the bare minimum. Don't believe me then after this put in "Kingston MobileLite Wireless G2 Review" into a search engine and check out some of the one and two page "Oh it works reviews." In short come here if you want the full story.

Here's a peek at the Kingston MobileLite Wireless G2 piggybacking my WiFi signal so at this point I have the MobileLites Extended storage and Internet.  The hidden benefit here is that I also have the extended range from my WiFi Router and it was so easy to set up in under a minute I had more storage and extended WiFi Range.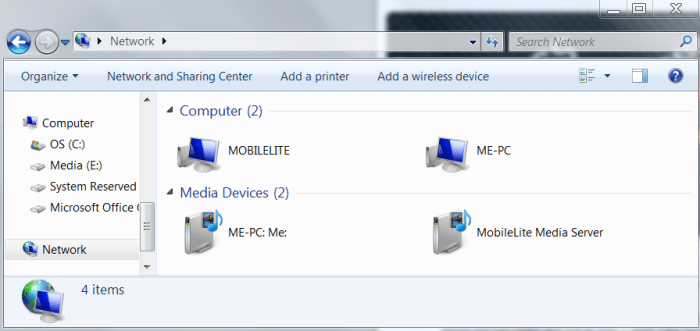 If you're not sure where to look for the MobileLite G2 once connected to your PC just open up Windows Explorer and click Network and you'll see it listed as MobileLite Media Server.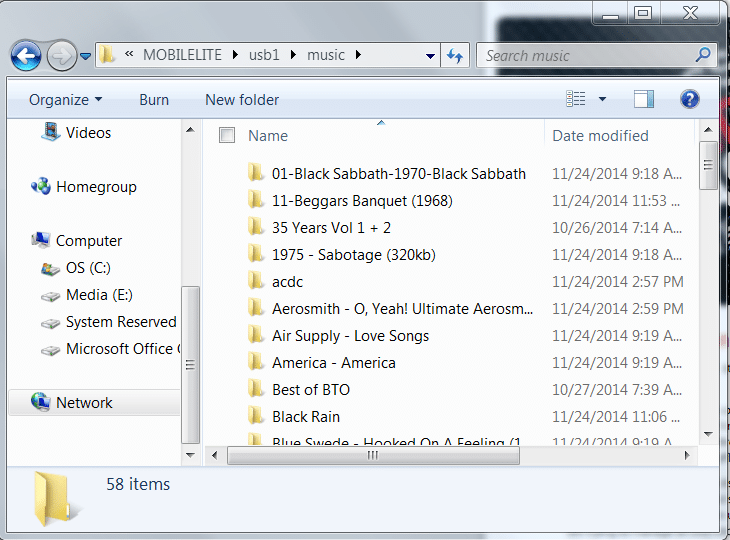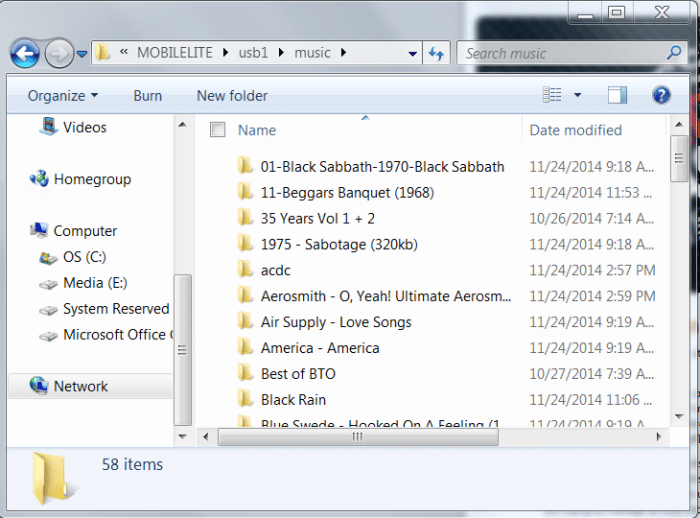 Here's the PC view of what's stored on the MobileLite with just a simple $13 dollar USB Flash drive attached. Lets get to the really good stuff!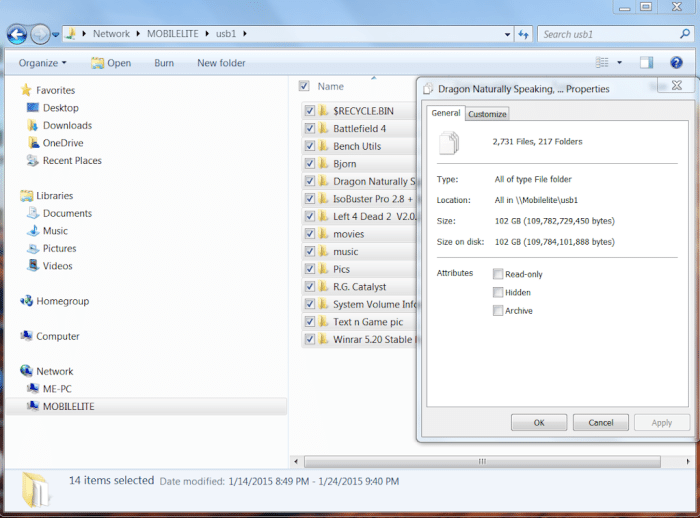 Notice the view has changed here, I connected the MobileLite G2 to an external 3.5 inch SELF-POWERED 1TB Buffalo USB 3.0 drive. I pinged Kingston and as long as the 3.5 inch external hard drive is self-powered you can connect it and use the MobileLite as a Large streaming Media Server with no problem. Want über storage on the go? Connect any 2.5 inch drive that requires less than 400mA and the MobilLite will let you access that just using it's built-in battery. 
Internet Connection Speeds
I was jonesing for a benchmark at this point so I benched the Phones internet speed and the Computers but used the Wireless G2's piggyback connection.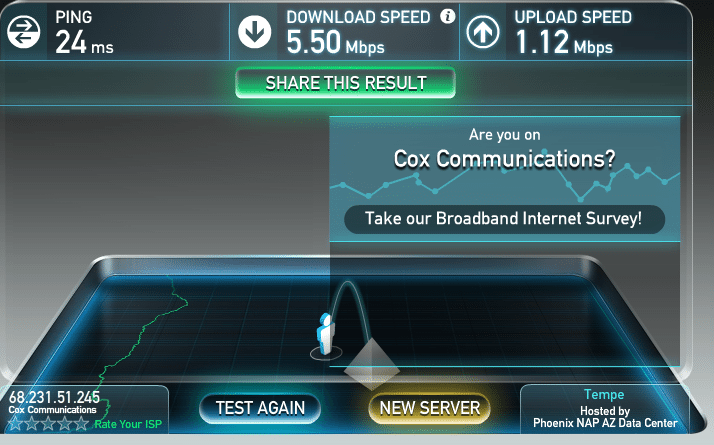 I pay Cox for a 5 Mb/s down connection frankly because Cox needs to put a pirate patch over their eye and hold you at sword point to justify the money they want for TV/Internet/phone. While piggybacked on the Wireless G2 during a peak usage time I got a 29ms ping, 5.5 Mbps down ans 1.12 Mbps up speed, actually better than I usually get from Cox Arrrrrr (sorry my inner pirate peeked out).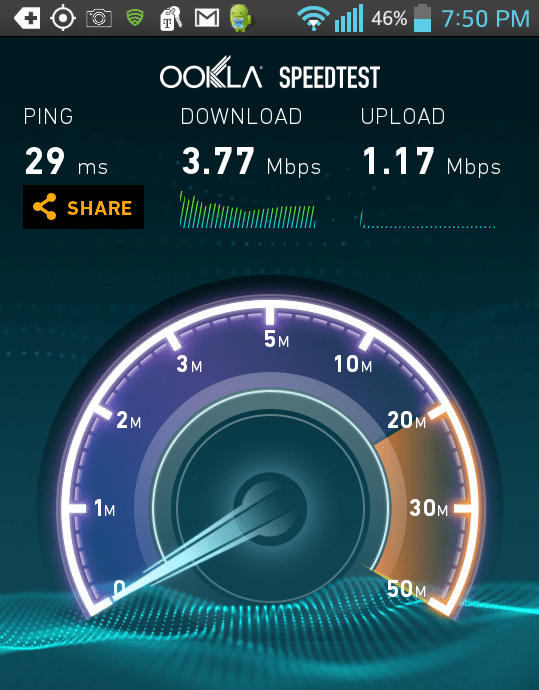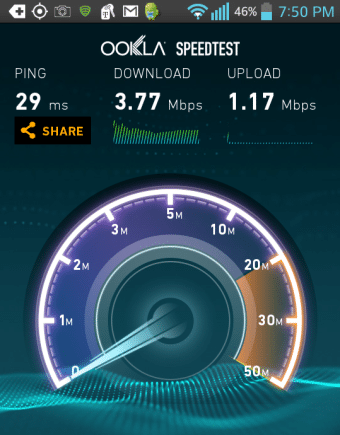 I got the same 29ms ping but the speed dropped to 3.77 Mbps and the up speed was 1.17 Mbps, I would attribute this to my LG P769 it's not the newest model but it serves my needs perfectly and does everything I expect so don't be dissing on my phone in my PM's please. I can already see 50 private messages saying "You should have used the newest $800 dollar ripoff phone". I did use the newest $800 dollar rip off phone, it belongs to my Son and for $799 more than my LG cost I got 1.23Mb faster Down speeds. Hardly worth an $800 dollar phone upgrade, so don't make me break out my pirate outfit and hunt you down, I will in fact make you walk the plank (with your phone in your pocket).
Review Overview
Value - 8.5
Performance - 9
Quality - 9
Features - 8
Innovation - 8
8.5
The Kingston MobileLites' Wireless G2's Bundle was a little Sparse but what it lacks in bundle it makes up for in functionality. I would recommend (and have recommended) the Wireless G2 to anyone that wants WiFi access to extend storage, as a Media Server or File Server or simply to extend your WiFi signal to the corner of your man-cave (or Woman-cave).