Kingston MobileLite Wireless G2 Software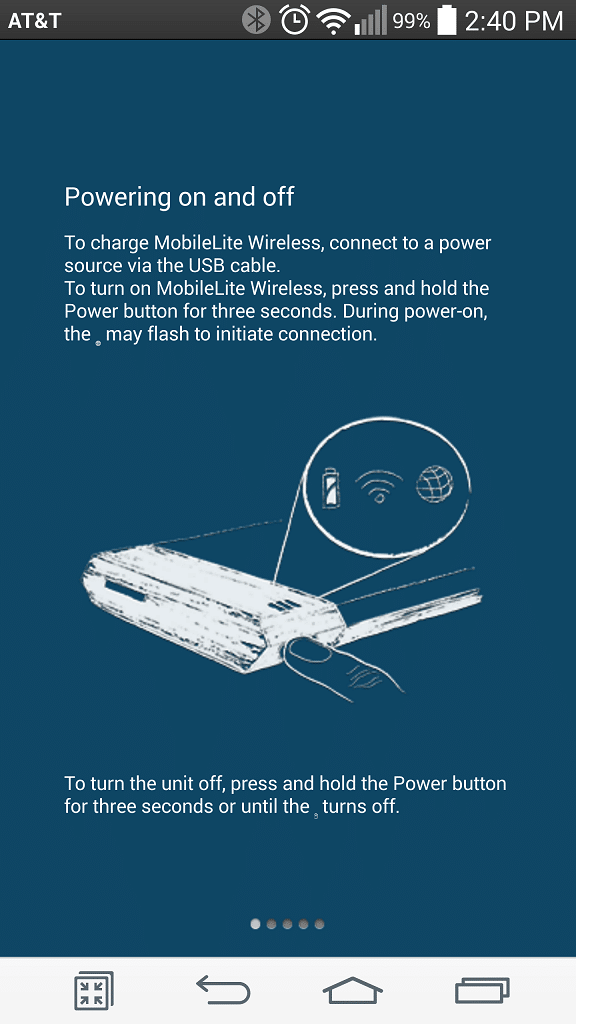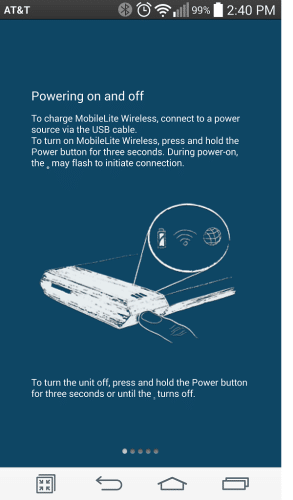 I started off on my Sons ATT Android, downloaded the Kingston MobileLite Wireless G2 Software from Google's play store and after it installed I fired it up and got instructions on powering on and off.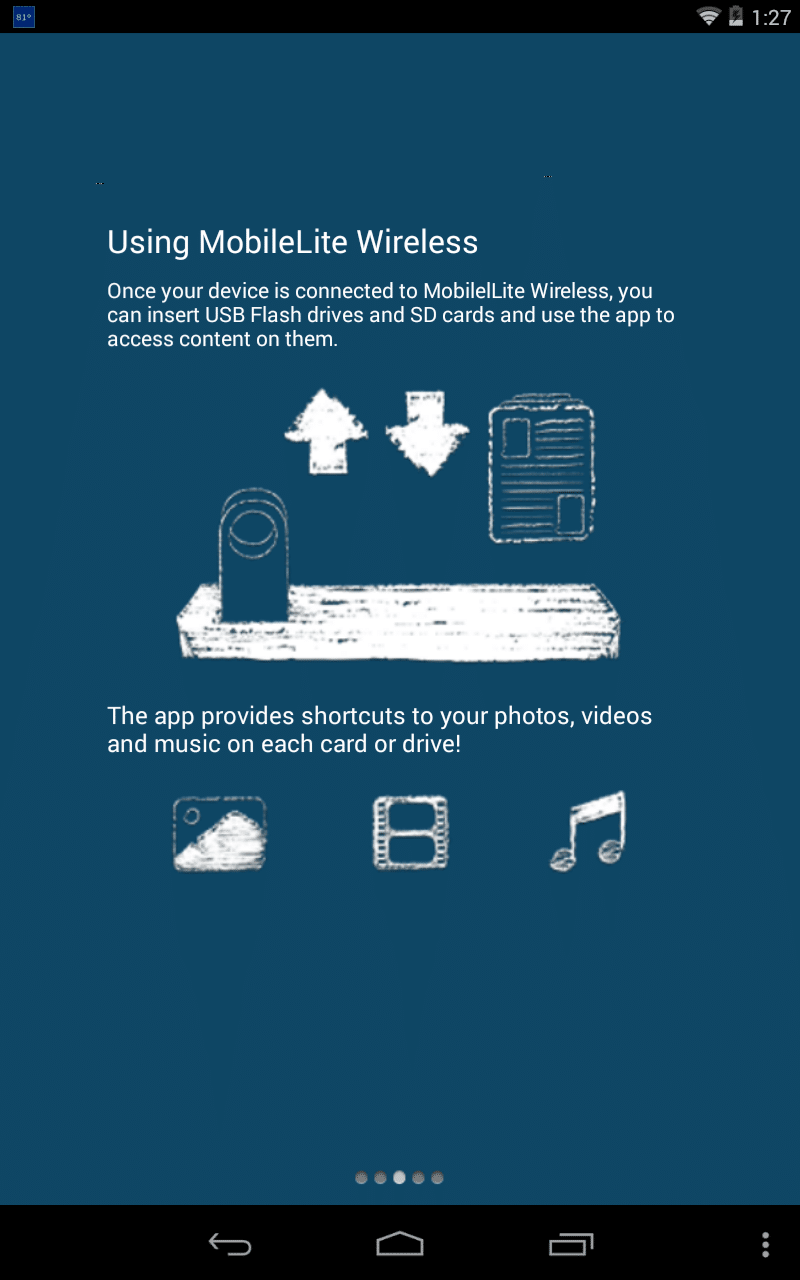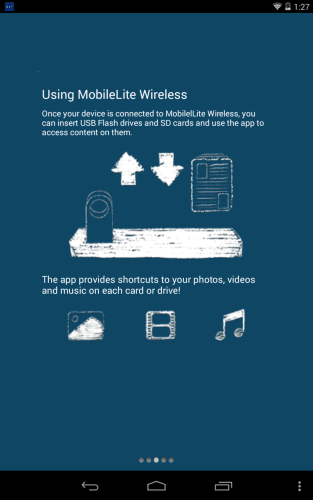 Next it informed us that we can insert SD and Micro SD as well as flash drives and use the app to access content on them.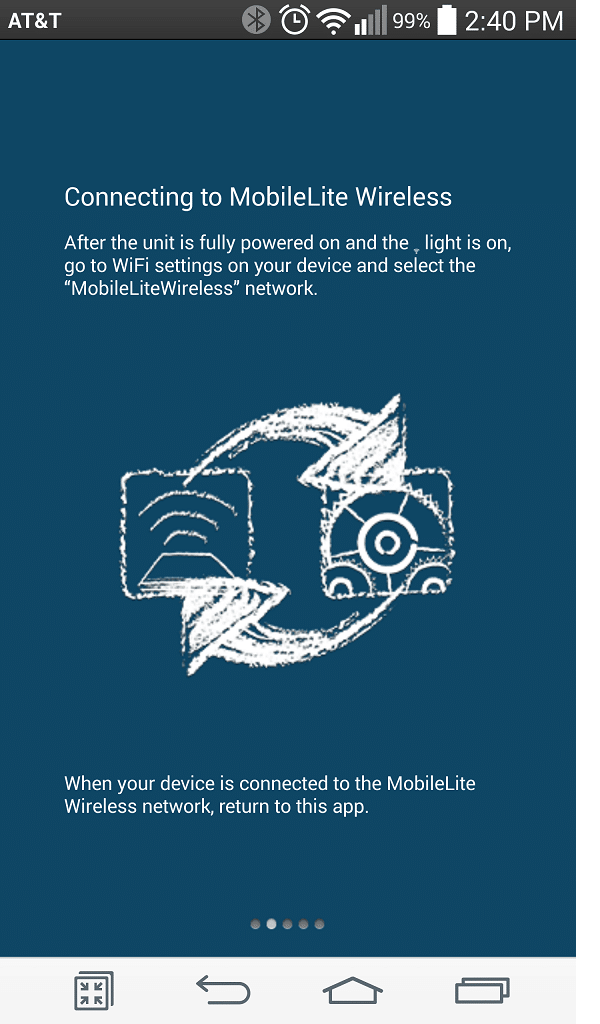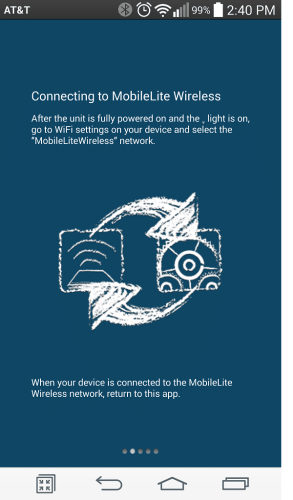 After your powered on go to your mobile devices Kingston MobileLite Wireless G2 Software and select the MobileLites' network, once connected to the network return to the App.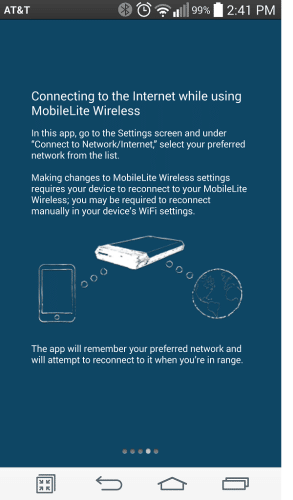 Now that your into the MobileLites network you need to go to its settings page and reconnect to your internet WiFi, this can be home WiFi of if on the go connect to the WiFi supplied where you are.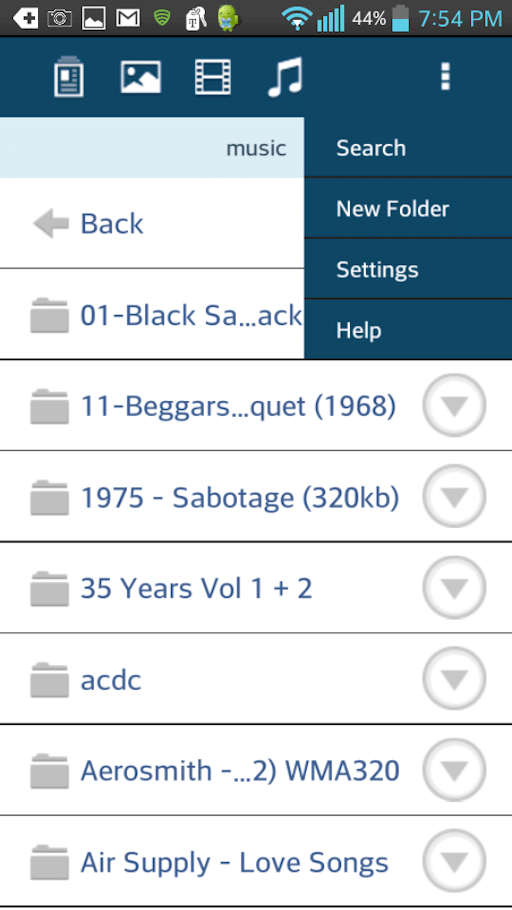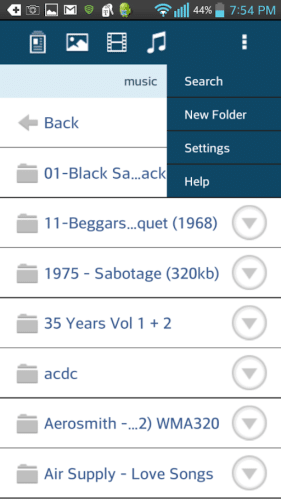 In the App settings is accessible by touching the 3 dots in the upper right hand corner, then touch settings and you get the settings screen. At this point my son was in Cellular withdrawal so I switched to my Android LG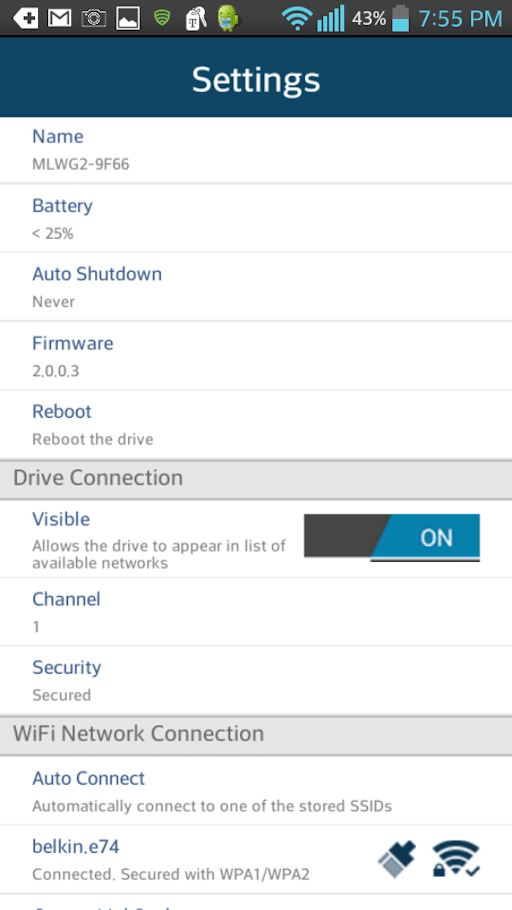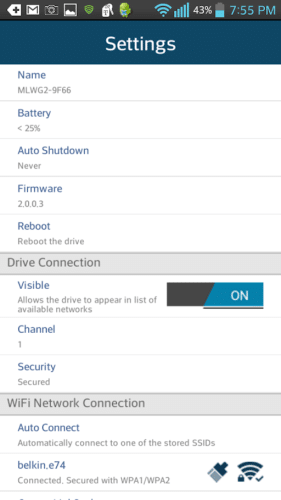 At this point I recommend you go off the rails for a minute and set the security option like I did here. After securing the MobileLite I touched Auto Connect and set the MobileLite up to connect to my home network and like magic I had access to both the extended storage on the MobileLite and access to the internet.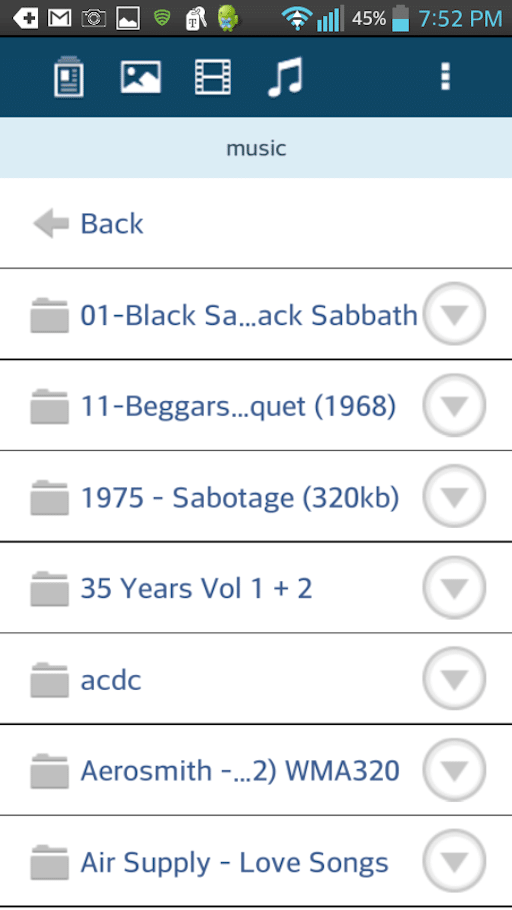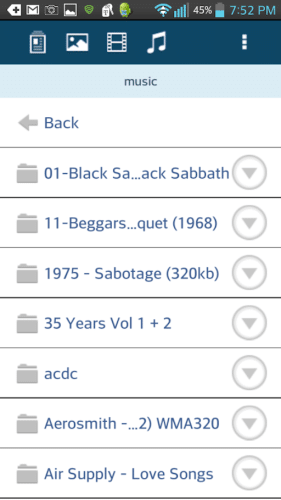 I copied 11GB of Music to a Flash Drive and plugged it into the MobileLite and a few seconds later I had access to my whole "On the go" collection and had 21 GB spare space on there for full length movies or any other type of file I need on the move.  Mine is a highly connected household so I ran around and connected 4 smartphones (including one of the neighbors), two PC's and a couple of tablets, I simultaneously played songs on all 8 devices with no problems at all.  Of course the music was out of sync so at some point Kingston might want to add some functionality to the device and allow one device to trigger playing songs on all the devices at once, that possibility just blows another fuse in my already hard pressed brain. Eight WiFi speakers all jamming out the same tune at the same time streamed from this small innocuous device the stereo possibilities are endless.
Review Overview
Value - 8.5
Performance - 9
Quality - 9
Features - 8
Innovation - 8
8.5
The Kingston MobileLites' Wireless G2's Bundle was a little Sparse but what it lacks in bundle it makes up for in functionality. I would recommend (and have recommended) the Wireless G2 to anyone that wants WiFi access to extend storage, as a Media Server or File Server or simply to extend your WiFi signal to the corner of your man-cave (or Woman-cave).