Testing
Testing USB Flash drives is pretty straight forward so we are forgoing lengthy charts and presenting the DataTraveler Locker+ 3G's performance in screen caps of the actual testing results.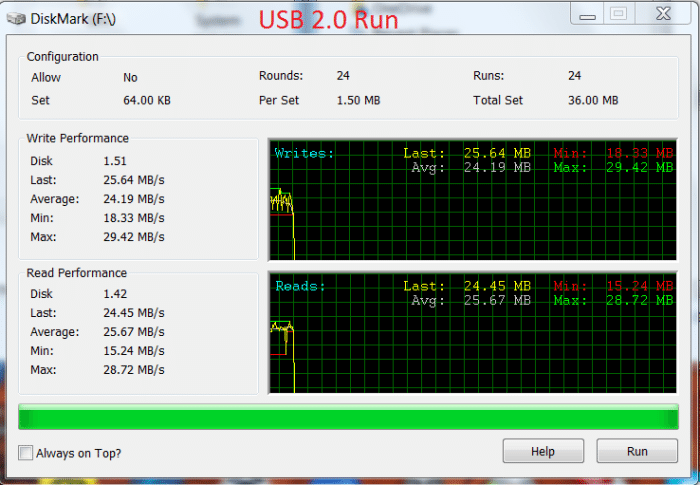 Since the DataTraveler Locker+ 3G is backwards compatible with USB 2.0 we went ahead and tested it in both USB 2.0 and 3.0, the comparison will also help you understand the speed differences involved. In this case the DataTraveler averaged 24.19 MB/s and the read speed averaged at 25.67 MB/s pretty standard for USB 2.0 and the limitation here is the speed of the USB 2.0 interfaces speed.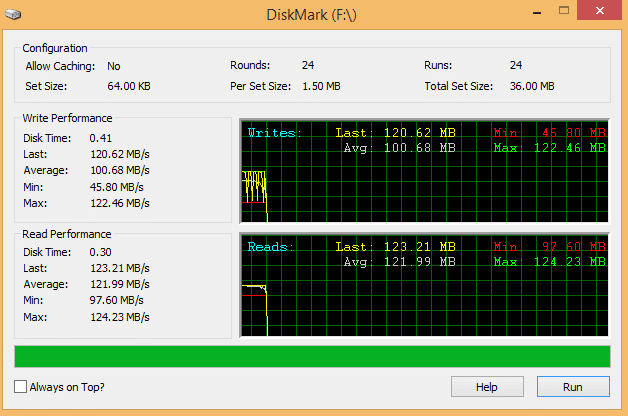 Attached to the same computer which has both USB 2.0 and 3.0 ports the DataTraveler Locker+ 3G cranked out a blazing 100.68 MB/s write speed and averaged 121.99 MB/s read performance.  USB 3.0 is considerably faster than USB 3.0 but the device you use must be USB 3.0 compatible to reap the speed rewards.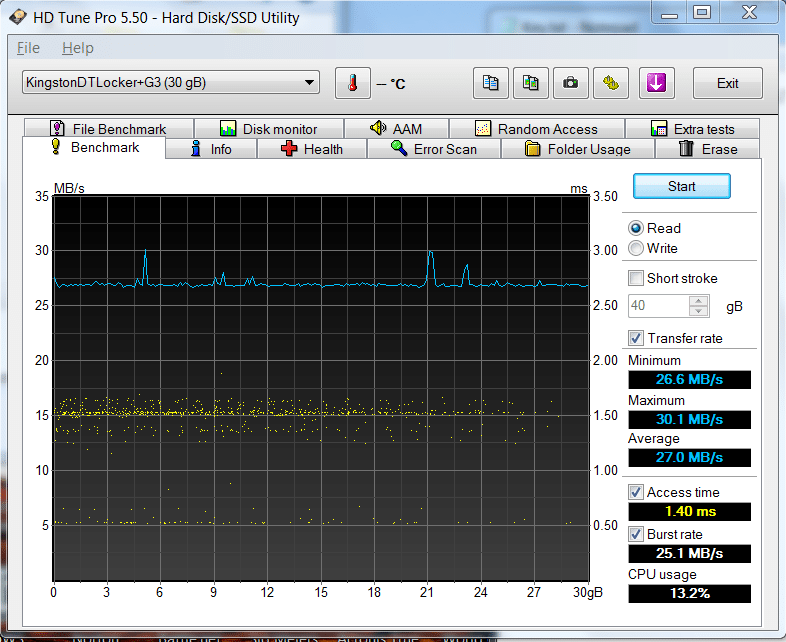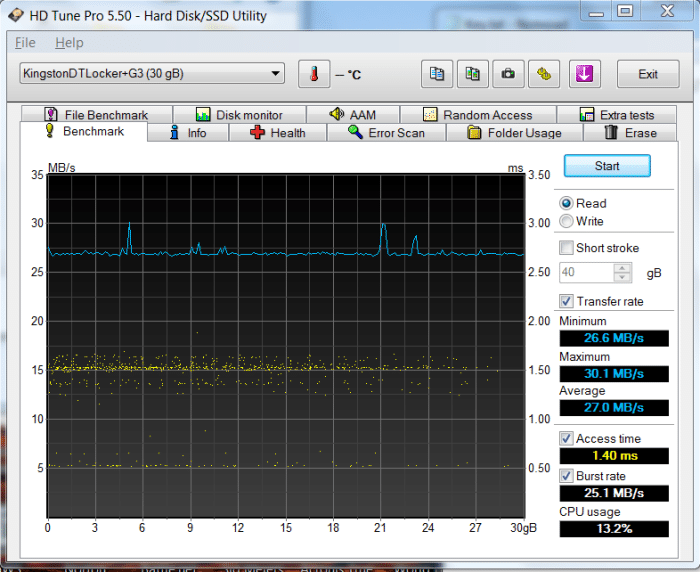 The USB 2.0 Read speed on HD Tune Pro 5.50 came in at an average of 27 MB/s again what you expect from a USB 2.0 port.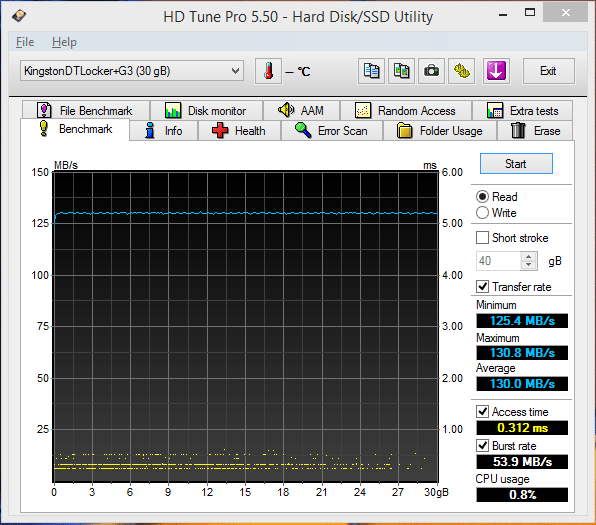 We moved the Kingston DataTraveler over to a USB 3.0 port and the speed was over 100 MB/s faster than the USB 2.0 port and came in at a blazing 130.0 MB/s. Just those two benchmarks should be enough to convince anyone of the DataTraveler Locker+ G3's blazing speed, but we wanted one more benchmark from a third test suite.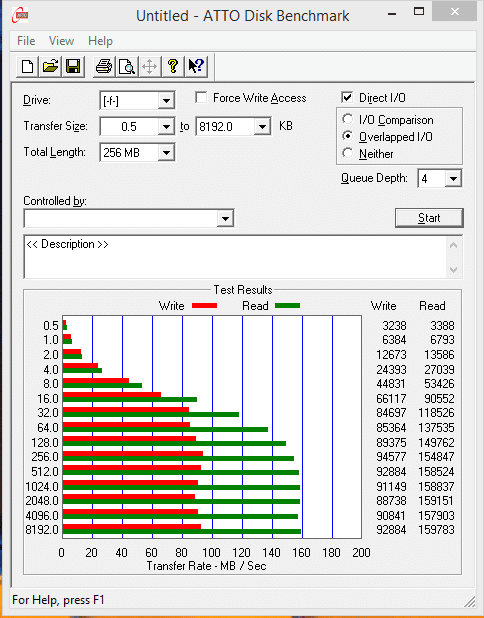 Atto goes the extra mile in drive testing and the maximum read speed was recorded at 94.577 MB/s and the read speed hit an amazing 159.793 MB/s. Those are pretty amazing speeds for a drive we've seen priced under $35.
Review Overview
Value - 10
Performance - 8
Quality - 9
Features - 8.5
8.9
The Kingston DataTraveler Locker+ 3G offers affordable storage with solid security. If you carry mission critical or confidential information the Locker+ 3G is a no brain-er choice.