Closer look – Inside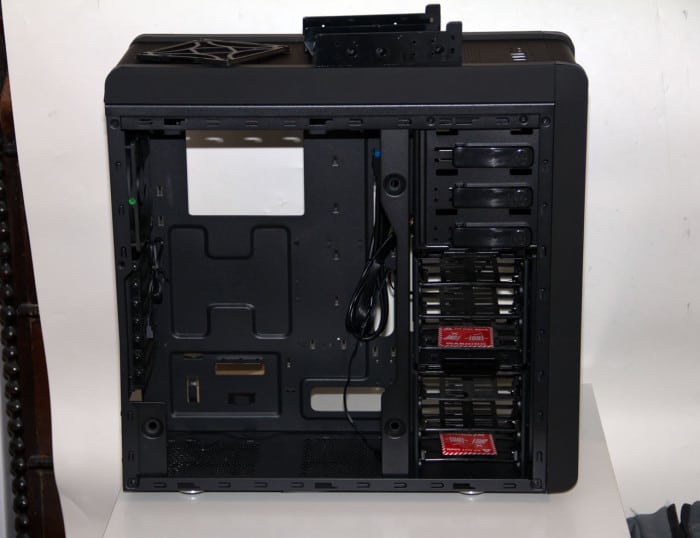 The inside of the case is well layed out. There is two drive cages to the right which can house 3 drives each. The upper one can be removed so you can fit longer graphics cards. At the bottom there is room for another 120 mm fan. Since this is a midi-case it means we can fit up to ATX-motherboards.
Here is a view of the removable HDD/SSD-cage.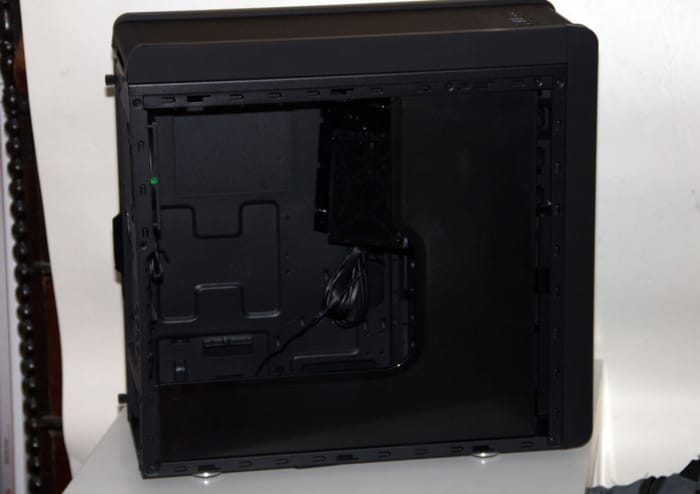 This is the same view as before, this time with the stealth cover installed. As you can see it hides the drives and the PSU from view.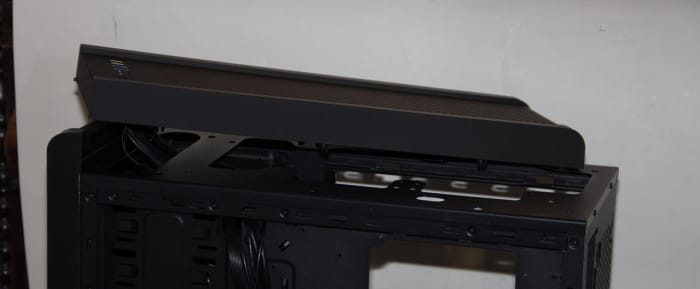 The top can be removed to fit additional fans or a radiator. Note though that the cables for the USB, audio and other connectors all are attached to the top which means that you should install fans or radiator before hooking everything up to the motherboard.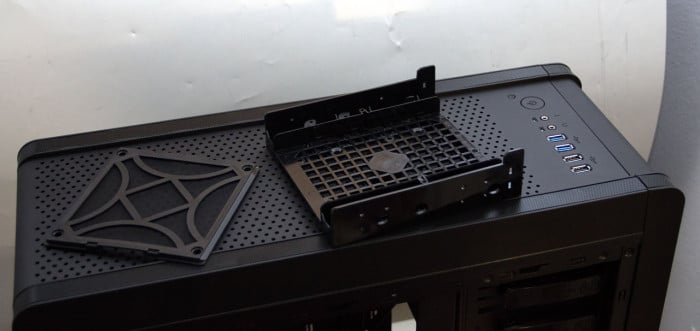 Bitfenix includes a drive cage that can be used in one of the 5.25″-bays as well as an extra filter that can be installed in front of a 120 mm fan.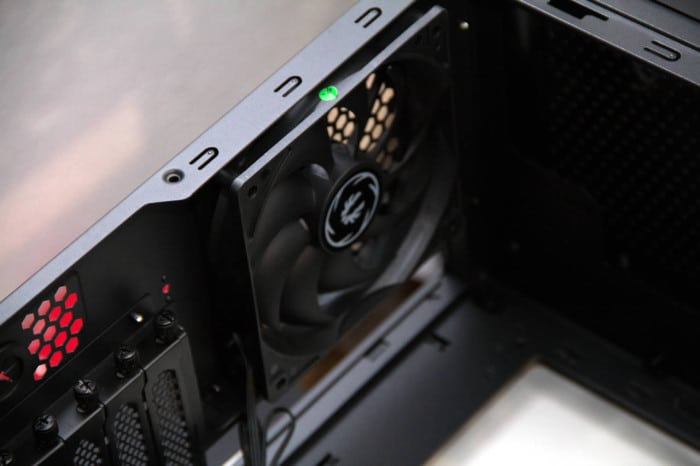 Two 120 mm fans are included, one here in the back and one in the front.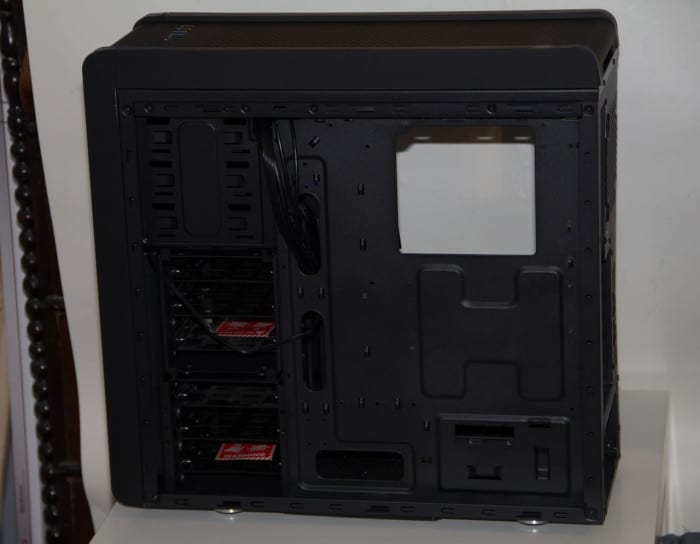 The back of the case has space for hiding cables. There are several well placed holes in the motherboard tray where you can route cables through including one right by the PSU. The hole around the area of the CPU is pretty big. All the HDD and SSD-drives are placed so their connectors are aimed to this side making it easy to route the cables nicely.
Review Overview
Performance - 9
Quality - 7.4
Value - 8
Features - 8
8.1
The Bitfenix Ronin case is a well built midi-tower case that offers great performance for a decent price. It does not come with tons of features but what it does it does well.