The Case That Feels Familiar But With Some New Style.
Fractal Design I am quite sure most of you reading this have some sort of familiarity with. Fractal today has provided their newest release the Meshify S2.
For those of you familiar with the Define S2, this will look like the return of an old friend with a slightly different face, This is literally the truth as Fractal effectively took the nice layout of the Define S2 and strapped a Meshify style front face on it.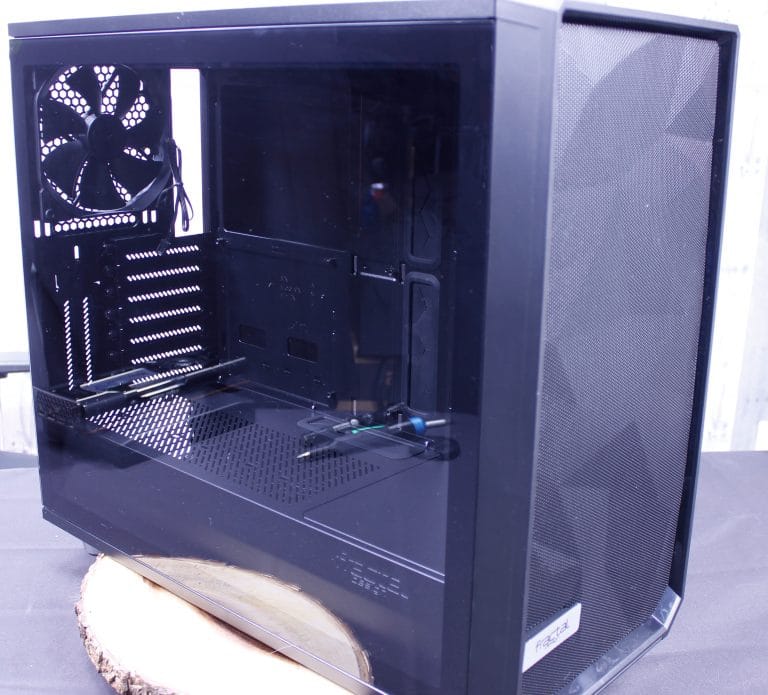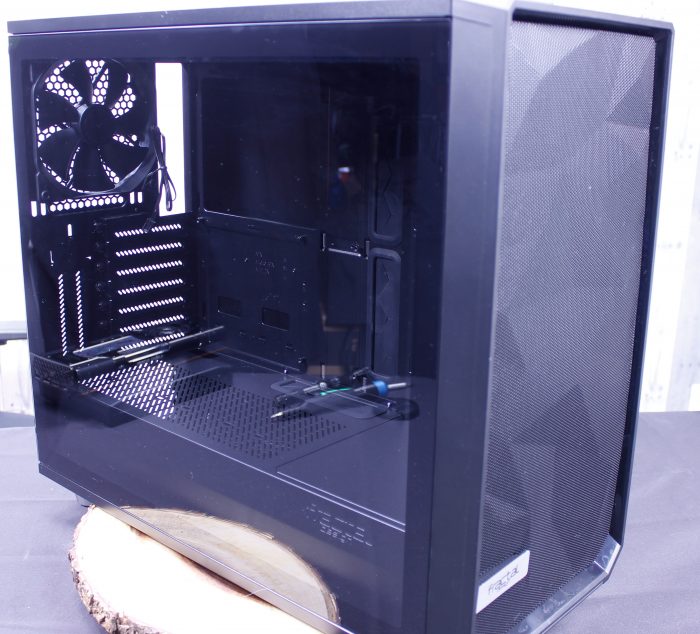 The Fractal Design Mshify S2 comes to market at an MSRP of $149.99.
Fractal Design Meshify S2 (TG Panel) – $149.99

This includes White W/TG; Black W/TG; Black W/Dark Tinted TG

Fractal Design Meshify S2 (Solid Panel) – $139.99
This places the Meshify S2 in kind of an odd spot. The existing S2 can be found for around 114.99 right now on sale at Newegg (was originally the same $149.99 MSRP at launch), and the Fractal Define R6 which is a great case and one I personally use is at present $149.90 (MSRP at launch $149.99).
Now I know this is a "sale" price, but it needs to be mentioned as I have to look at the market as anyone of you buying this case may do.
Now the S2 is a somewhat aged case as it was released around October of 2018 or a mere 3 months ago.
with that let's take a look at how the new Meshify S2 stacks and what it has to offer.
Features
This is where we pick some of the marketing points the manufacturer offers, then we explore them through our testing.● Stealth inspired angular mesh ventilation
Stealth inspired angular mesh ventilation
Modular open-layout design
Seamless tempered glass side panel
Push-to-lock latching mechanism on both sides
USB 3.1 Gen 2 Type-C
Massive water cooling support for up to 420mm top, 360mm front, 280mm base, and 120mm rear radiators
Full-length PSU shroud with a removable front cover
Nexus+ PWM Smart Hub manages up to nine fans
Nine 120/140mm fan positions
Three Dynamic X2 140mm fans preinstalled
Five concealed drive mounts
Included SATA power extension cable
Removable top cooling bracket
Dedicated fill port location
Adjustable reservoir brackets
Pre-drilled pump mounts
Support for Flex VRC-25 Vertical GPU Riser (sold separately)
Specs
Here we provide the Specs as supplied from Fractal Design for the Meshify S2.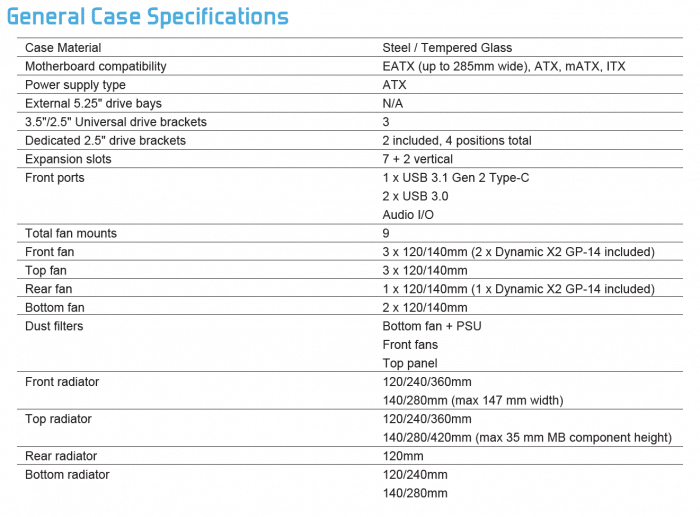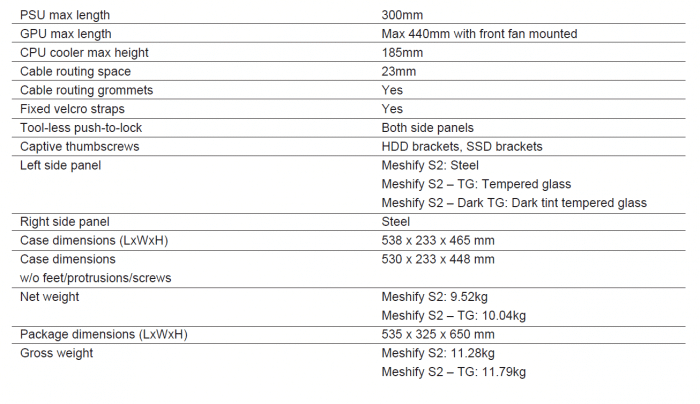 With those out of the way, let's tear into the Fractal Design Meshify S2.