Closer Look  – Outside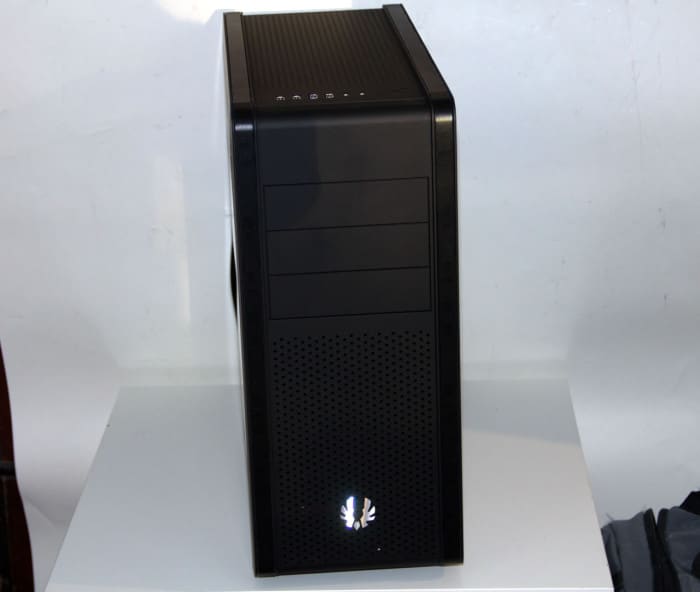 The front of the case is pretty clean with just the silver logo from Bitfenix standing out. The SofTouch surface is smooth and fingerprint proof and gives the case a sober look. We still are not sure why a case needs three 5.25″-bays these days. The front can be removed so you can add more fans, a filter as well as access the 5.25″-bays.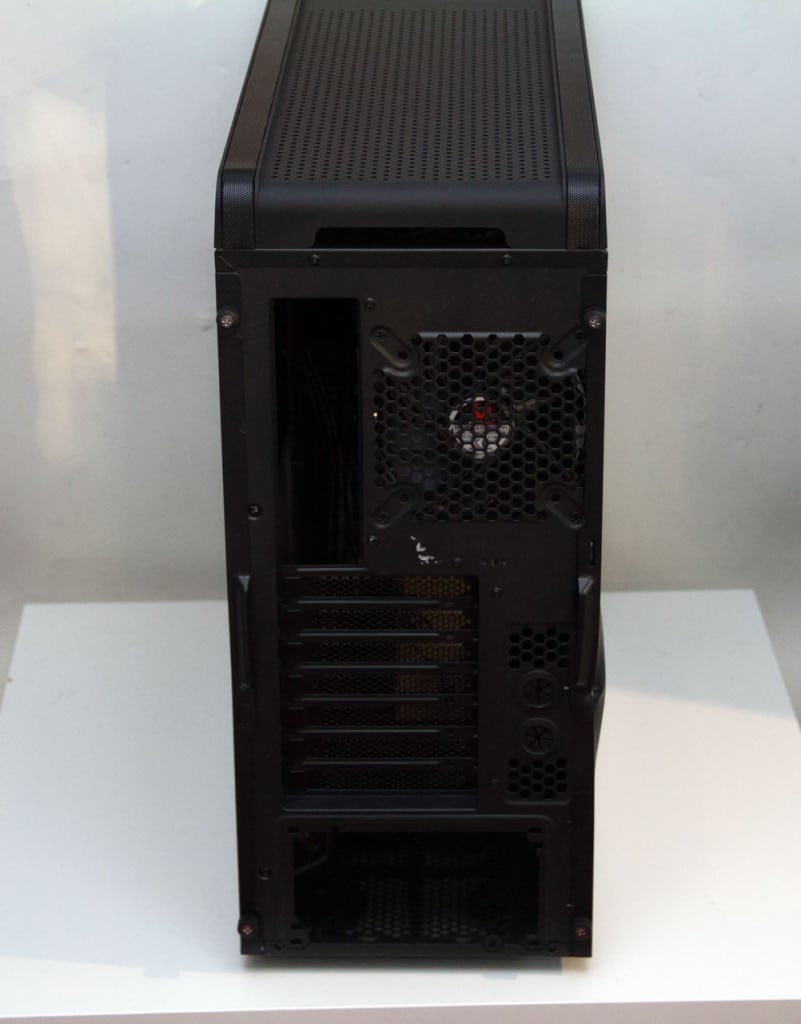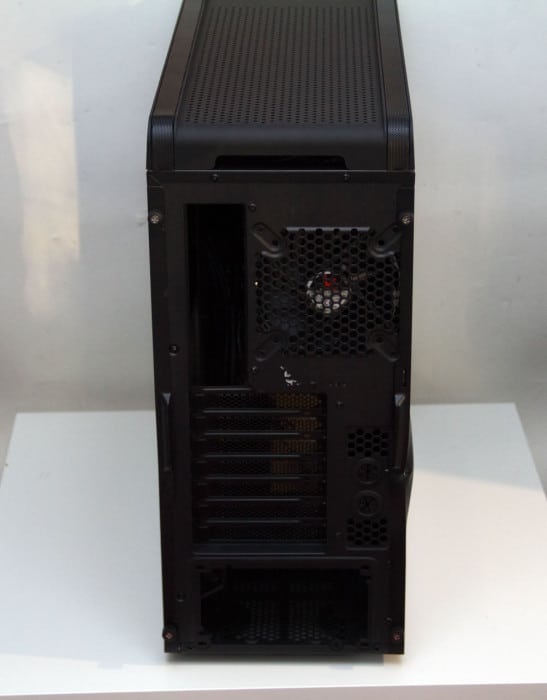 As we turn the case around we find the usual holes. There is a 120 mm fan included which sits at the back. There is room for 7 extension cards and we also find 2 holes that can be used for water cooling. The power supply sits at the bottom.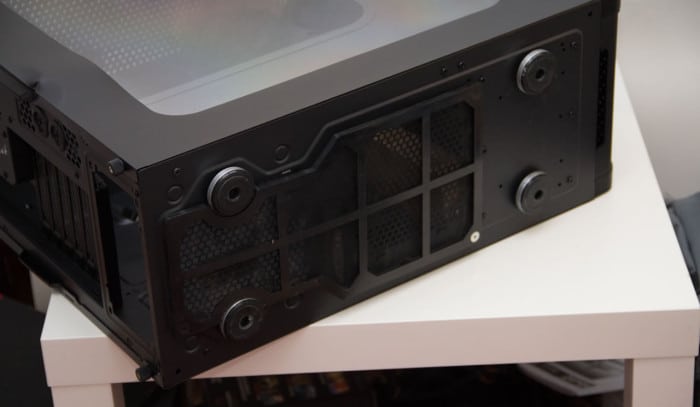 Since the fan draws air form the bottom there is a lot of ventilation holes here. A filter that is attached with magnets is also placed here to help keep dust out. Remember to clean it though from time to time.
While the right side of the case is plain with nothing on it, the left side comes with a window.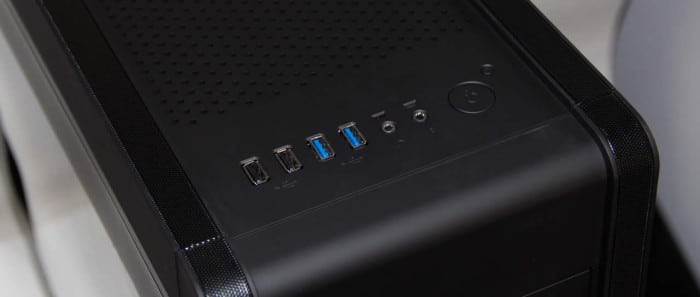 On the top we find more plastic with SofTouch-surface which can be removed so that we can fit more fans or a radiator. We also find two USB 2.0, two USB 3.0, the microphone and headphone connections and on off and reset-buttons.
Review Overview
Performance - 9
Quality - 7.4
Value - 8
Features - 8
8.1
The Bitfenix Ronin case is a well built midi-tower case that offers great performance for a decent price. It does not come with tons of features but what it does it does well.