Magic might be an exaggeration but when iFixit did their regular "new-gadget tear-down" they found a product that is surprisingly repairable. 
We love the modularity of this design. Just in case the button mashing gets out of control, we are happy to know that the button board can be replaced separately from other components.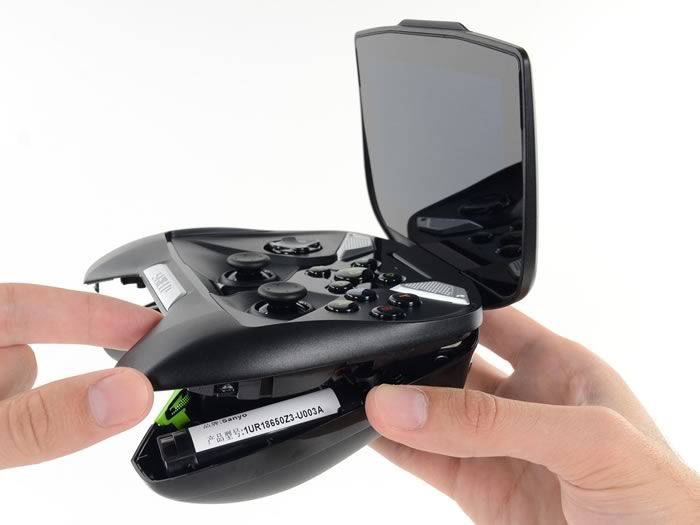 iFixit.com found amongst other things that Nvidia has made it pretty modular. They also have put in a huge three-cell, 3.7 V, 7350 mAh, rechargeable lithium-ion battery which helps give it great battery time. The final score is 6 out of 10 which is not shabby for such a small and high-tech gadget.
We recommend reading the whole article with tons of more images. Read Nvidia Shield tear-down article ad iFixit.com.  
We have a Nvidia Shield incoming the next few days and will of course give you our own verdict about the Nvidia Shield, both as a stand-alone games-console but also as a "streaming-terminal" for streaming games from your PC.