Once upon a time I used to be very interested in finding the perfect media player. I tested lots of different devices and reviewed a bunch on this site. But the last few years a new breed of devices have cropped up: the small media streamers that lets you stream from your computer, tablet or phone to the device and to the TV. The most popular such devices of course are the Apple TV and the Google Chromecast but there actually exist a lot of other similar devices that in some cases can do more than the "big names". The EZCast Pro HDMI Mirror2TV stick we are looking at today is one of those.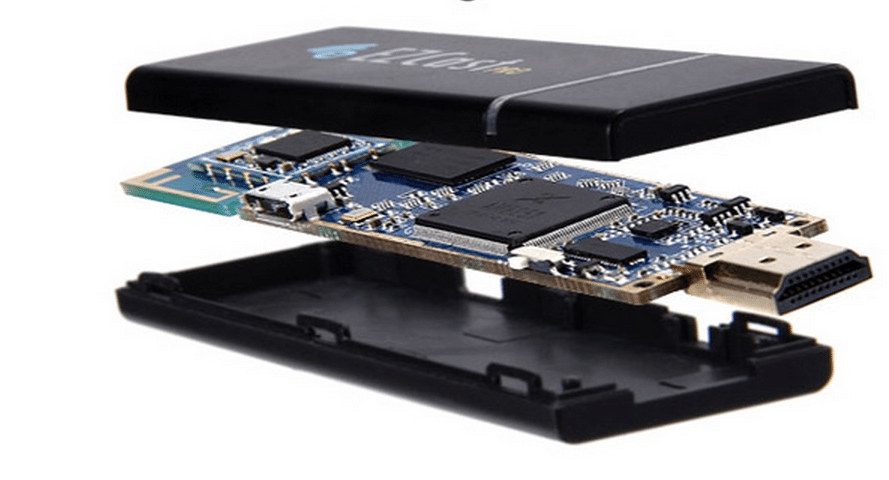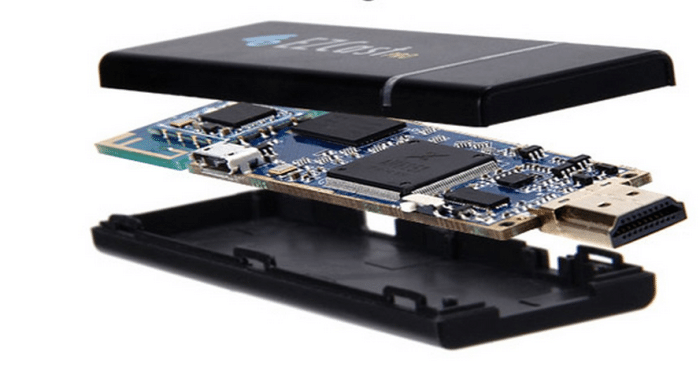 Just as many other similar devices the EZCast Pro HDMI Mirror2TV stick is a small stick that you plug in directly into a HDMI-connector on your TV.
General
Type: TV Dongle
Model: EZCast Pro
Color: Black
System: Android 4.2, iOS, Windows, Mac OS, Android 4.0, Android 4.4, Android 4.1
CPU: AM8251
Core: Dual Core, 2.0GHz
RAM: 256MB
ROM: 128MB
Max. Extended Capacity: No
Specification
Support XBMC: No
Power Supply: USB Port
Interface: HDMI
Dimension and Weight
Product Weight: 0.100 kg
Package Weight: 0.450 kg
Product Size (L x W x H): 9.0 x 3.0 x 1.0 cm / 3.54 x 1.18 x 0.39 inches
Package Size (L x W x H): 12.0 x 5.0 x 2.0 cm / 4.72 x 1.97 x 0.79 inches
Package Contents
Package Contents: 1 x EZCast Pro HDMI Mirror2TV Stick Miracast Airplay DLNA Wireless Sharing, 1 x HDMI Cable, 1 x USB Cable, 1 x English Manual
The CPU is the AM8251 which is a single core Cortex A9 CPU. This might sound weak but remember that this device only is here to stream media and mirror your display. It comes with support for all the major OS-versions and work with Android and IOS.
As for features:
Compatible with Miracast, Airplay and DLNA standards.
New advanced features to support 4 to 1 Split-Screens Dispaly, Content Broadcast Viewer, and Host Control Structure.
802.11n 2T2R WiFi module.
MHL 2.0 output.
Full HD video decode and output display up to 1080P / 60Hz.
Firmware update Over-the-air.
As it supports both Miracast, AirPlay and DLNA you can stream from a wide variety of devices to the EZCast Pro HDMI Mirror2TV.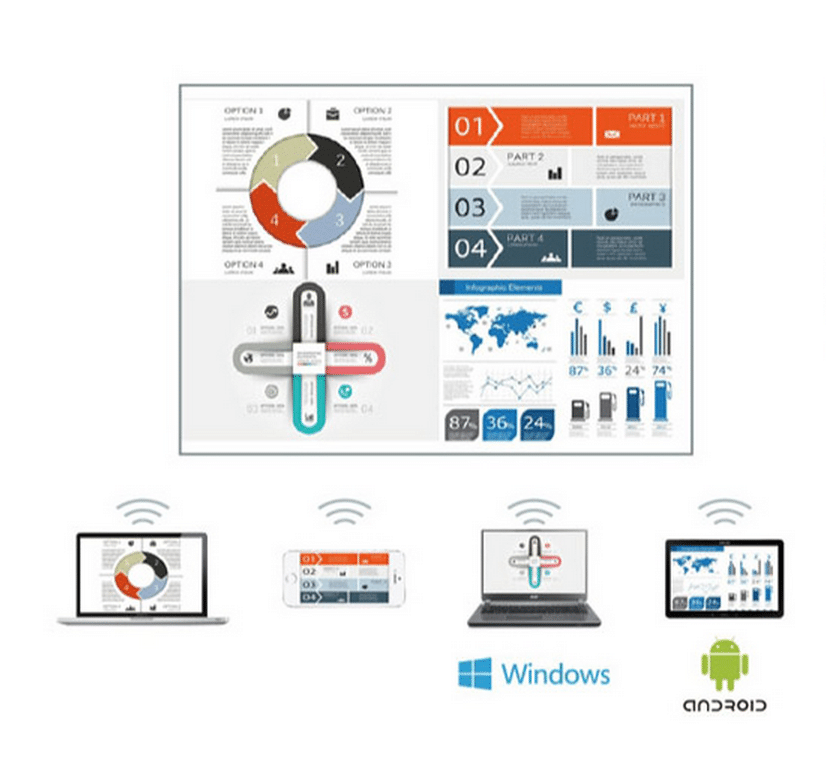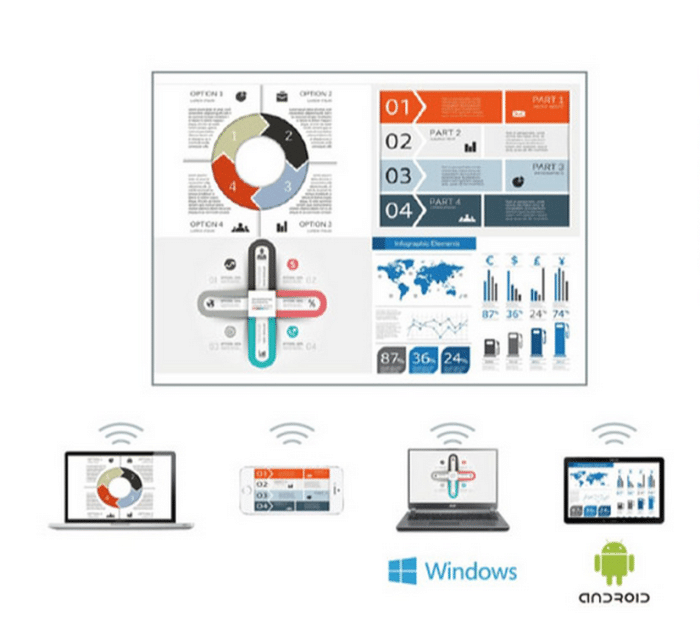 One cool feature is that you also can stream from up to 4 devices to the EZCast Pro HDMI Mirror2TV and split the images to the screen. This is marketed as a feature for work or school and we can see why this could be useful. 
We would have liked to see better WiFi-support to make sure it can handle the streaming even with higher bitrate media but as long as you make sure there is a strong signal you should be fine. We've seen some positive reports regarding the performance and capabilities when streaming which sounds promising. You can choose to output as HDMi or MHL. When you outpput as MHL you do not need an extra power cable. 
The final word
The EZCast Pro HDMI Mirror2TV is an interesting product that goes head to head with for example the Google Chromecast. It is a bit more expensive at $69 (you can get it from Gearbest.com) but the added features should make up for the higher price.
Pros
Cons

Supports multiple streaming standards
Can mirror from up to 4 devices at the same time.
OTA updates

Cost more than a ChromeCast (but can do more)
Would have been nice with 802.11ac-WIFI
Info for the product provided by www.gearbest.com