The need to have more storage space on our mobile devices is becoming a necessity. We require more storage space so that we can take longer video's, hold more of our pictures and are able to store and play our movies and songs on our portable devices; Phones and Tablets. Let's face it, these days using an 8-16GBs micro-SD cards are just not cutting it anymore. We are starting to require the larger 32-64GBs micro-SD cards on our mobile devices.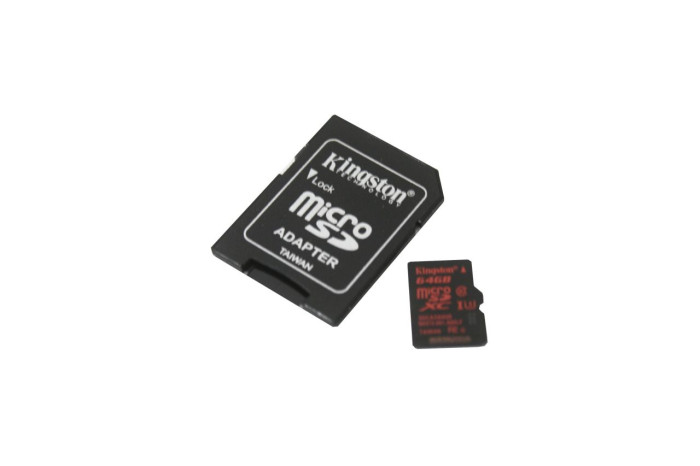 Not to forget that these micro-SD cards also require transferring large amounts of DATA quickly, to and from our micro-SD cards. So the need to have a fast USB 3 to SD/micro SD card adapter has also become a requirement for us as well.
Mobile Lite G4 and 64GB micro SD Card
Today, we over here at Bjorn3D.com are going to be looking at a 64GBs micro-SD card as well as the MobileLite G4 USB 3 to SD/micro-SD card adapter from Kingston Technologies.
Specifications: Kingston Technologies micro-SD card
Capacities: 16GB, 32GB, 64GB
Performance: 90MB/s read and 80MB/s write, UHS-I Speed Class 3 (U3)
Micro-SDHC/SDXC Card Dimensions: 11mm x 15mm x 1mm
SD Adapter Dimensions: 24mm x 32mm x 2.1mm
Operating Temperature: -25º C to 85º C
Storage Temperatures: -40º C to 85º C
Voltage: 3.3V
As we can see, the Kingston Technologies micro-SD card and Kingston Technologies MobileLite G4 Media Reader falls pretty much in line with other micro-SD cards with its physical size and voltage requirements. One thing worth noting is that the micro-SD card is rated at UHS-1 Speed class 3, which gives us the capability of reading up to 90MB/s reads, and 80MB/s writes.
Specifications: Kingston Technologies MobileLite G4 Media Reader
Dimensions: 52mm x 33mm x 9mm
Operating Temperature: 0°C to 60°C
Storage Temperatures: -20°C to 70°C
Compatible with:
Windows® 8.1, Windows 8, Windows 8 RT, Windows 7 (SP1), Windows Vista® (SP1, SP2), Mac OS X v.10.6.x+, Linux v.2.6.x+
Turning our attention over to the MobileLite G4 card reader, nothing out of the ordinary, then what we are used to seeing from these types of adapters. The only question I have, is will this media reader be able to keep up with the micro-SD card that I am going to be reviewing? Well only one way of finding out, that is hook it up and let's see what they are capable of doing.
Review Overview
The MobileLite G4 media Reader with the 64GBs micro SD card makes for a perfect companion for our mobile electronic devices, such as our phones/tablets, and also to include our media recording electronic devices.