Packaging
Kingston Technologies MobileLite G4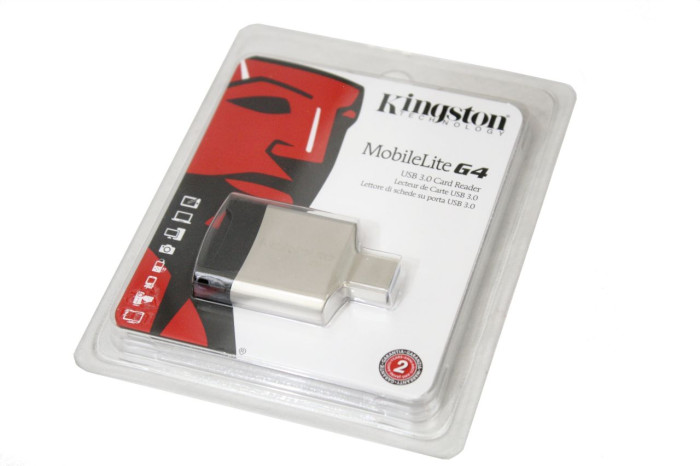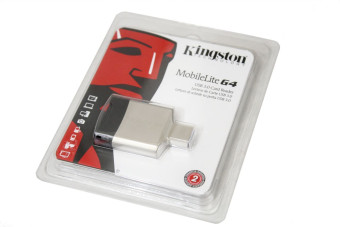 Kingston Technologies keeps the packaging pretty simple for the MobileLite G4. It's in a standard blister packaging, and Kingston Technologies gives us some information that this is indeed a USB3 Card Reader.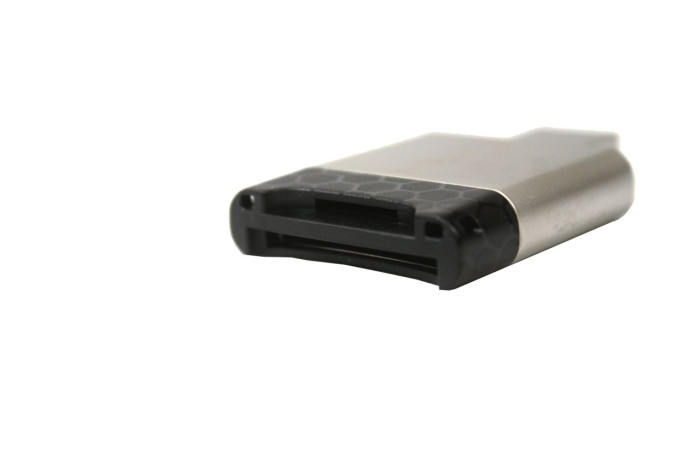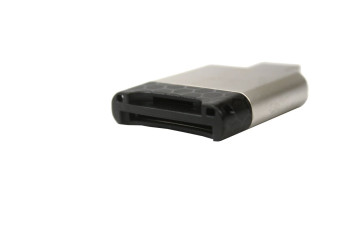 After fighting with the packaging, I was able to get the MobileLite G4 card reader out of its packaging. Looking at the backside of the card reader, we can see that it can utilize both micro-SD and standard SD cards. The top slot is for the micro-SD cards, the lower slot is for the standard sized SD cards.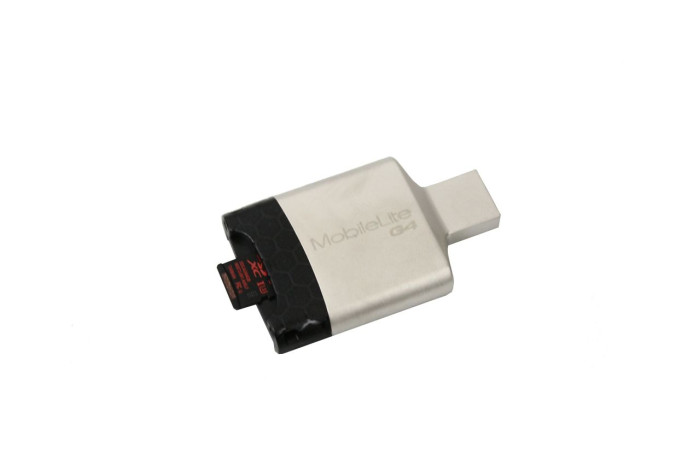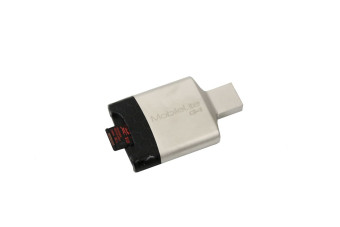 The one thing that you will really notice about this media/card reader is that it is not made out of the typical plastic. It is instead built mostly out of Aluminum. Actually, the front 2/3 of the card read is made out of Aluminum while the last 1/3 is out of plastic. I personally like how Kingston Technologies built the MobileLite G4, because it is rigid enough to take abuse from dropping it and the constant plugging/un-plugging it from our computers.
Kingston Technologies micro-SD card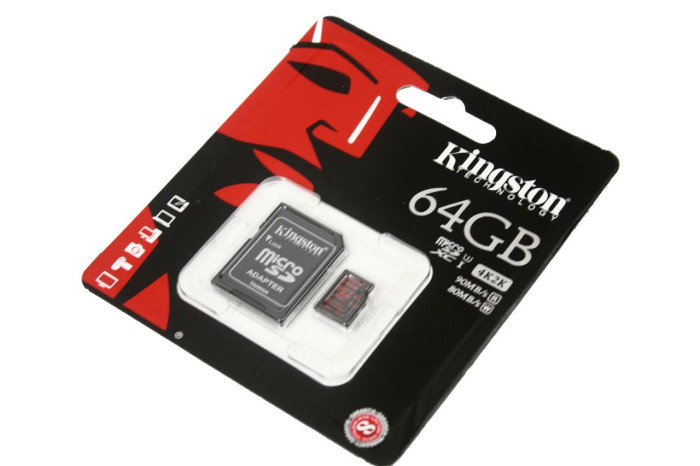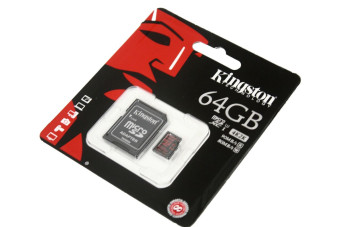 Time to turn our attention over to the Kingston Technologies micro-SD card packaging; once again, we can see that Kingston Technologies kept the packaging pretty simple and straight forward. Kingston Technologies includes a SD to micro-SD card adapter for those who do not have a micro-SD reader. We can see that this particular product has 64GBs of DATA storage, and that this particular card is capable of reaching 90MB/s reads, and 80MB/s writes.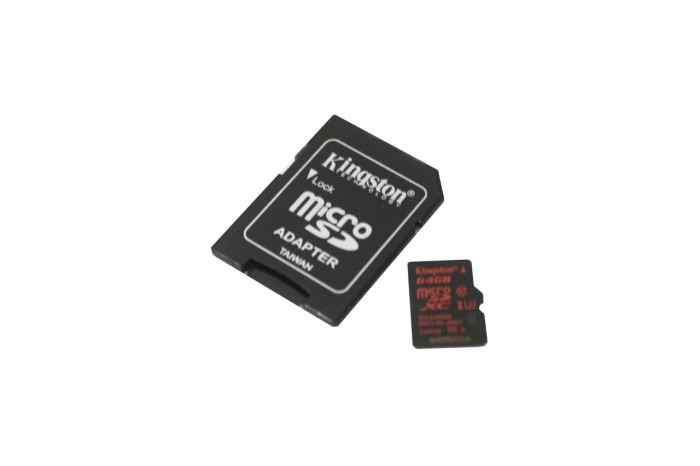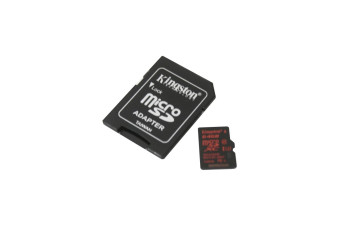 The micro-SD and SD card adapter removed from its confines of the packaging. Which, I should mention it was actually pleasant to remove the cards.
Review Overview
The MobileLite G4 media Reader with the 64GBs micro SD card makes for a perfect companion for our mobile electronic devices, such as our phones/tablets, and also to include our media recording electronic devices.