So many times we discount the fact that many people purchase thin profile systems for home usage or even business units. Today Diamond offers a excellent solution for these tiny profile prebuild systems with some decent horsepower and multi-display capability, now lets take a look at what this card can do.
Introduction – Diamond BV750 Low Profile 7750 Graphics Card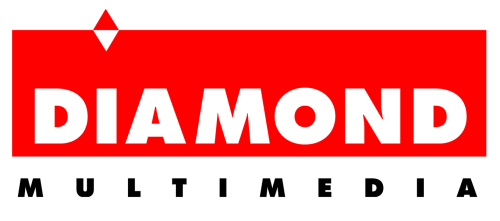 Diamond has made a name for itself for just simply offering good cards that work. Nothing super flashy or jumping off the page they simply work and work well. This has translated to them being around for a very long time as I can remember back in the days of local Circuit city stores and seeing Diamond Stealth 64 video cards on the shelf. Obviously time moves on and many players have disappeared but Diamond is still plugging along offering very nice solutions in a sea of board partners. 
The fact that Diamond does not make super off the wall crazy cards does not however mean they do not innovate some really cool solutions.
One such solution being the BV750 we have here today, and this card definitely caught my interest for some of its very neat features it offers. First off in order to explain the card we must explain the landscape of the current market. Presently more and more people are on the Internet and the number of connected PC's and devices is continually growing at a staggering pace. Most PC's which purchased are not DIY high performance rigs but more likely a off-the-shelf box which serves well for online, email and general word processing and other miscellaneous graphically minimal tasks. One thing to note is that most of these run a integrated or very weak internal GPU just good enough to run a display, well Diamond knew there had to be a better solution and this is where the BV750 came to be.
Diamond knows that there is a huge market for standard off-the-shelf PCs and with many of these options now being slimline or thinner tower systems graphics options are even more scarce due to the need for low profile model cards. This was unacceptable so Diamond set out to take one of its 7750 GPUs and get it seated on a low profile PCB along with a full 1GB framebuffer to handle multi display loading.  Being low profile means that fitting adequate display connectors for a multi display setup is very hard. Well, Diamond employed a DMS59 connector which is basically two complete DVI digital connections within a single slightly larger DVI style connector. This requires a adapter of sorts to allow splitting to dual display outputs which in turn allows for dual high resolution displays from this now mini rocket of a card. also just to ensure the most absolute display connectivity options a mini DisplayPort connector is also in place and available even in the low profile configuration to service another digital display should it be necessary.

The BV750 is a excellent solution not just for home users as many businesses cut IT time and maintenance by option for prebuilds such as the slim towers found on the HP Elite series or other thin models which save space and also are easy to move and maintain should the time ever come. These solutions usually service a single display which is nice until you have heavy workloads or you see the productivity boost that extra displays offer then you can start to see the real value in a card like the BV750. Being based from a HD 7750 GPU you know this card has some level of mainstream gaming performance under its belt as well so 3D apps will definitely see some performance improvements as well.
The BV750 comes to market at a present street price of  $119.99 from Newegg at the time of this writing, which means you will find it at the top end of the 7750 stack and that price point has some serious contenders at work but remember this one of the only models which can be placed in a low profile system and still offer multi-display.
Key Features
Low profile
The BV750 being lwo profile as I already have covered means it now can fit in both a full size system tower or a low profile system while still offering the same display connectivity and even performance on a small prebuild system.
DMS59 Dual display support
The DMS59 I have not seen displayed very often in consumer model cards but i have seen it used in a few previous applications. The DMS59 connector is basically a bunch of female pins holes which equates to two separate digital display signals held within the same connector. In most cases except in specialized applications this will require an adapter Y cable which connects to the DMS59 and split it out to most common dual DVI connections.
AMD PowerTune with Boost
The HD7790 supports full dynamic clocking of the GPU speed according to limits of thermal and power envelopes depeding on teh loading of the card. This could allow for a much higher clock for even better gaming performance .
PCI Express Gen 3 Capable
Like all 7 series AMD GPU's the HD7750  fully supports PCIe 3.0 for higher speed throughput and better overall bandwidth.