Final Thoughts
We spent some time with the Corsair Force LE 480GB TLC SSD and we like what we see, as the drive performs with the best SATA 3 SSD's we've had hands on. We would expect the Toshiba TLC 15nm NAND flash combined with the Phison PS3110-S10 controller to give good service for years in a consumer setting, however we wouldn't recommend TLC for mission critical or high data throughput uses. The  price of $166.23 is fairly reasonable for a 480GB drive and goes to show SSDs are getting more affordable, but still at somewhat of a premium price. We've seen 1TB platter HD's with good name brands going between $50 and $75 depending on speed and model, but none compete with the speed of the Corsair Force LE TLC SSD! We would rather have a fast responsive drive with a USB 3.0 data drive for our lab laptop than a huge platter drive installed.
We would prefer to see a straight 3-year Warranty as opposed to 3 years or expected lifespan, but we suspect that people would take advantage of an unlimited 3-year warranty and use the TLC drives for data intensive uses then return them for replacement.
We love the 560MB/s read speed and the 530MB/s write and the proof is in the lab laptop we installed the drive in. You would have to pry the Corsair Force LE from our cold, dead laptop after bludgeoning us about the head and neck to get our Corsair Force LE away from us!
Having earned a place in our daily use laptop and increasing its speed and our productivity, we would have no problem recommending the Corsair Force LE 480GB TLC SSD to speed your sagging machine's performance. The Corsair Force LE 480GB TLC SSD earns the Bjorn3D Silver Bear Award.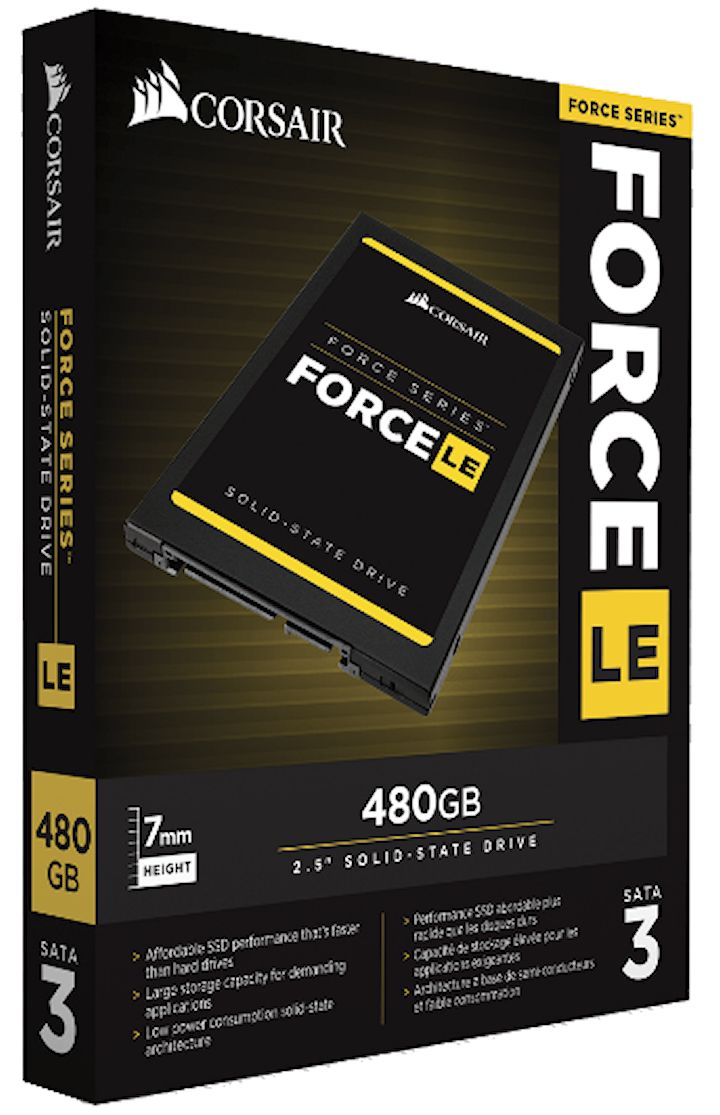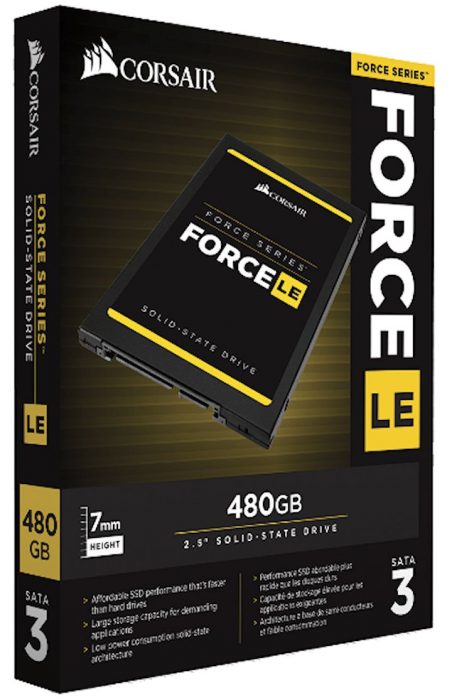 Pros
Cons

Price
Ease Of Installation
Capacity
Price vs Storage Punch
Phison PS3110-S10 Controller
560MB/s Read 530MB/s Write
3 Year Warranty

Not For Frequent Update Applications