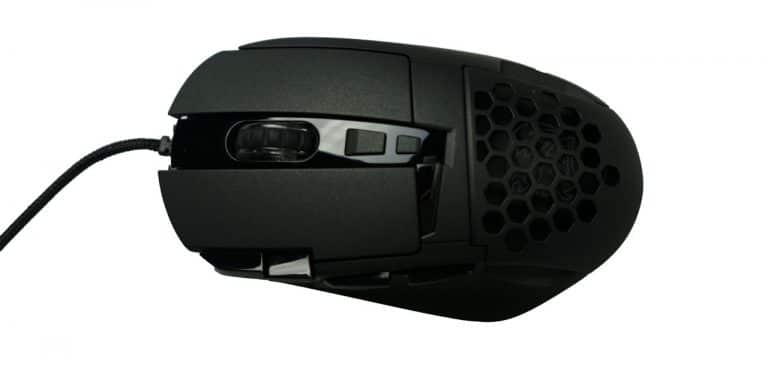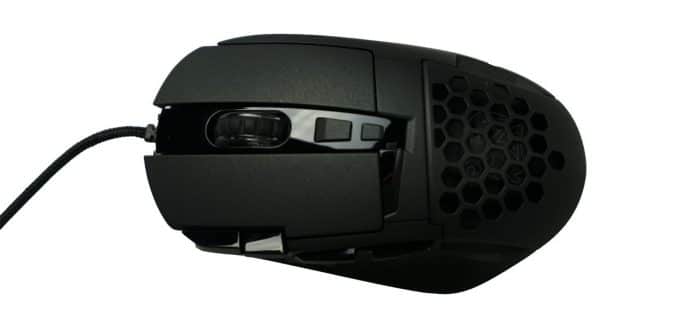 The Ventus Z is made of plastic and has a unique matte coating that is meant to make the mouse both comfortable and durable. On the top of the mouse there are the standard left and right click buttons in their usual location. The left and right click buttons have OMRON switches which are rated for 20 million clicks. Just between the buttons there is a rubberized scroll wheel which has LED lights built into the clear outer ring of the wheel. Below the scroll wheel are two buttons which are used for cycling through programmed profiles and a honeycomb vent is located just below the profile cycling buttons. Underneath the vent is an LED lit Tt eSPORTS dragon logo. There is an air vent on each side of the honeycomb vent that allows air to pass through.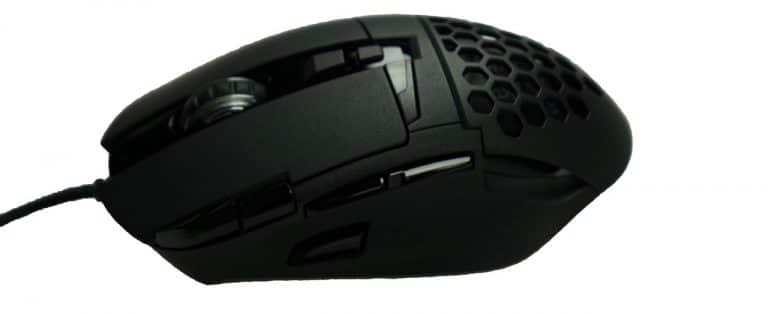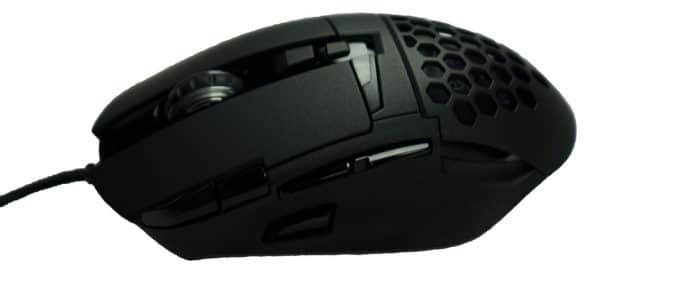 On the left side of the mouse there are 5 buttons. There is a button right where the end of your thumb would rest near the front of the thumb grip, this is the Sniper button. For those who aren't familiar, a Sniper button when held down drastically reduces the DPI (for the Ventus Z the default for this drop is 200 DPI) which is ideal for those gaming moments that require some extra precision. Just above the Sniper button there are two buttons that act as forward and backwards controls, making for a smoother web browsing experience. The last two buttons are near the front of the mouse and are actually accessed from the top of the mouse with your index finger. There is no rubber grip on this side (or the other side) but there is large enough concave that allows for a good grip on the mouse for most hand sizes.
There are no buttons on the right side and there's nothing to distinguish it from a flat surface besides an indent along the bottom of the side that allows for your pinky to come underneath a ridge that allows for a little extra grip.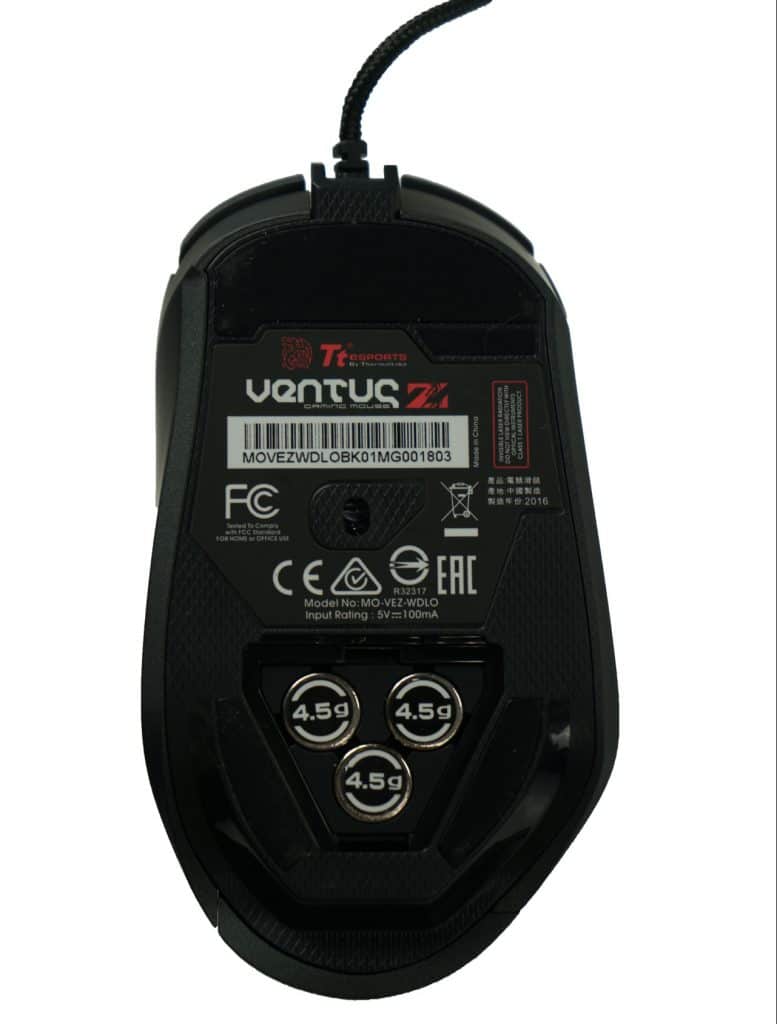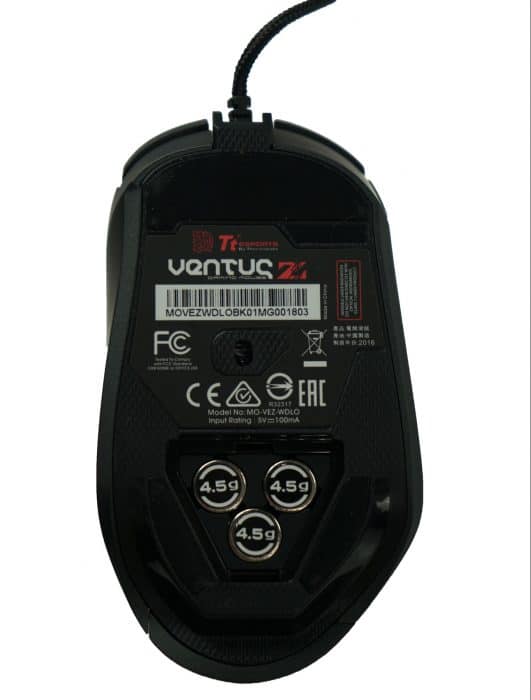 On the bottom of the mouse we find the Avago 9500 laser sensor (near the center), the weight compartment (near the back) and three Teflon gliding pads (located on either side of the weight compartment and along the front most part of the bottom). There are three 4.5 g nickel plated weights inside of the weight compartment that can be removed/added by simply removing the plastic cover. The Avago 9500 laser sensor offers a DPI up to 11,000!