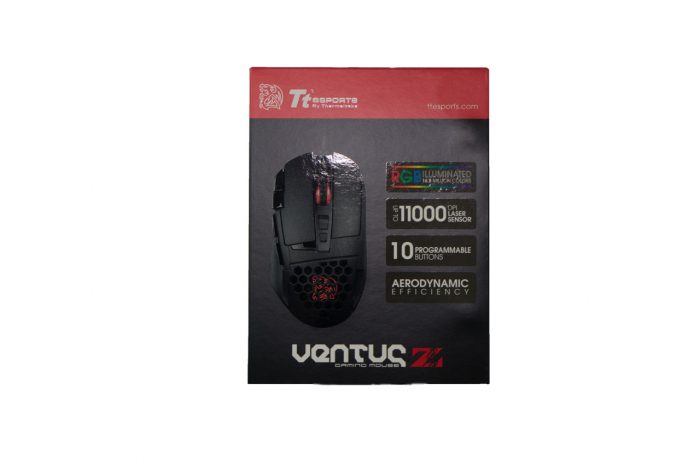 The Ventus Z's box is well designed and straightforward as to what the products features are. On the front, there is an overhead image of the mouse on the left hand side and four of its more prominent features are listed along the other side.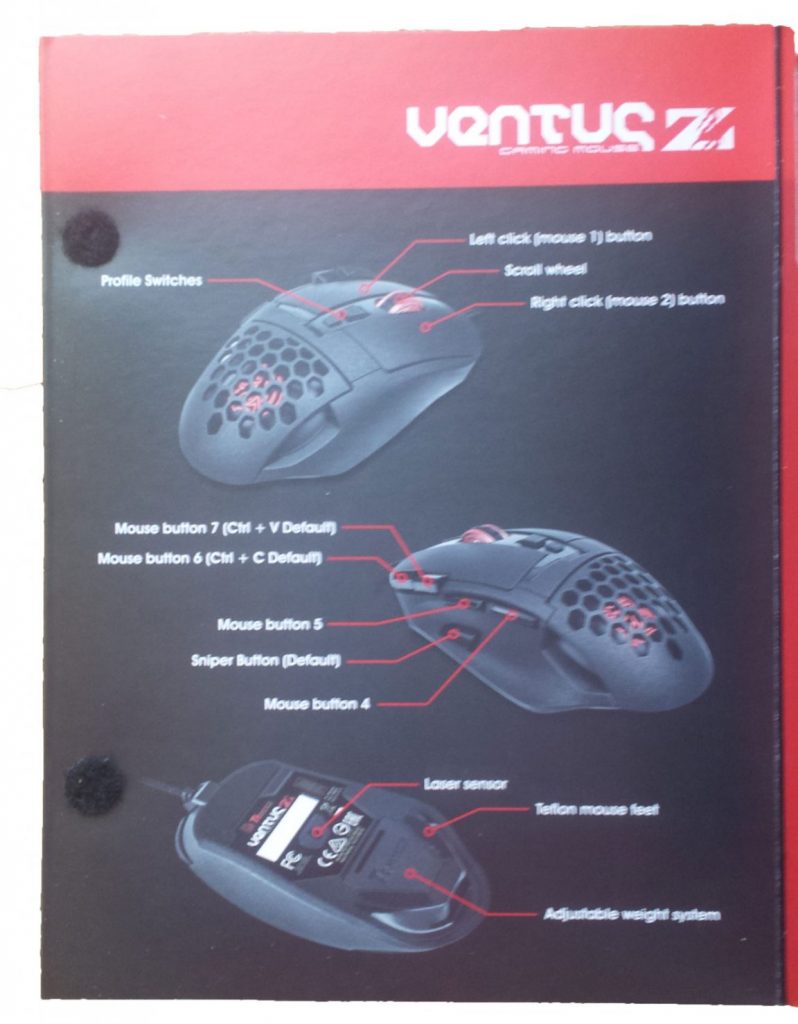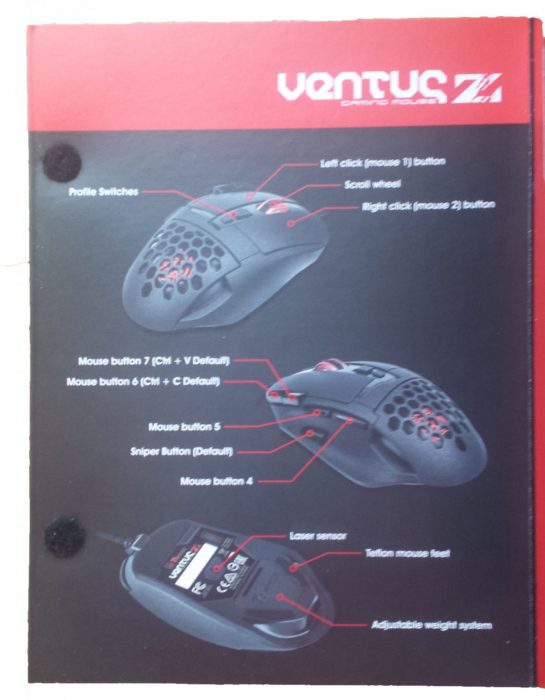 Upon opening the front cover of the box, on the left side we can see an overview of the mouse button's locations as well as the location of the laser sensor, Teflon feet and adjustable weight compartment on the bottom of the mouse. On the right side we can see the Ventus Z sitting snugly inside of a plastic shield, if you were looking at the product in store you would have access to it if you wanted to see how well it fits in your hand.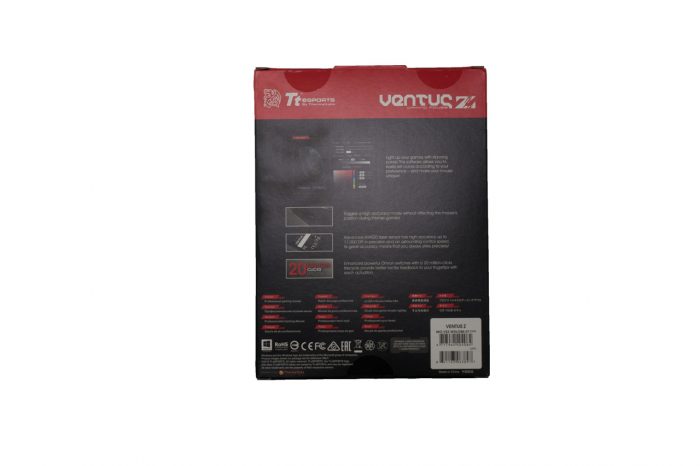 On the back of the box, a few of the features are covered in more detail.