Final Thoughts & Conclusion
The Razer BlackWidow Chroma V2 Mechanical Gaming Keyboard is definitely more than a pretty keyboard! The On The Fly Macro Recording, the combination of Razer Green, Orange, and Yellow switches were quite effective and the tactile response and clicky noise earn it a place on our gaming bench and in our hearts. You mainly interact with your mouse, and monitor and if we could recommend anything we would recommend not scrimping on those three items. Especially for hardcore gamers who tend to be lifelong game addicts, we'd say invest in the Razer BlackWidow Chroma V2. The Chroma bling on your desktop will deffo draw eyes and start a lot of conversations.
Gameplay on the Razer BlackWidow Chroma V2 is little short of unfair advantage but in the virtual combat world of gaming, you need every advantage you can get. The 1000Hz Ultra Polling won't hurt your feelings and switches that rate out at 80 million uses will make your investment last for years to come. The 16.8 million colors will make eyes pop and the pre-programmed patterns will drop jaws and cause some geek green jealousy.
When you get into gaming and the learning curve has broken you can program any key with a coded color letting you find in game keys with an ease like never before. Once you get used to the keys being color-coded you will tend to know more keys intuitively and not space out seldom used keys. per key programmability is one of the major factors that make the Razer BlackWidow Chroma V2 one of the top e-gamer professionals go to choices.
There are a few features Razer will need to step up to in the near future like multimedia keys, hardware profile storage, onboard ARM processor and storage space for multiple hardware stored profiles, but you can believe Razer will make that evolution.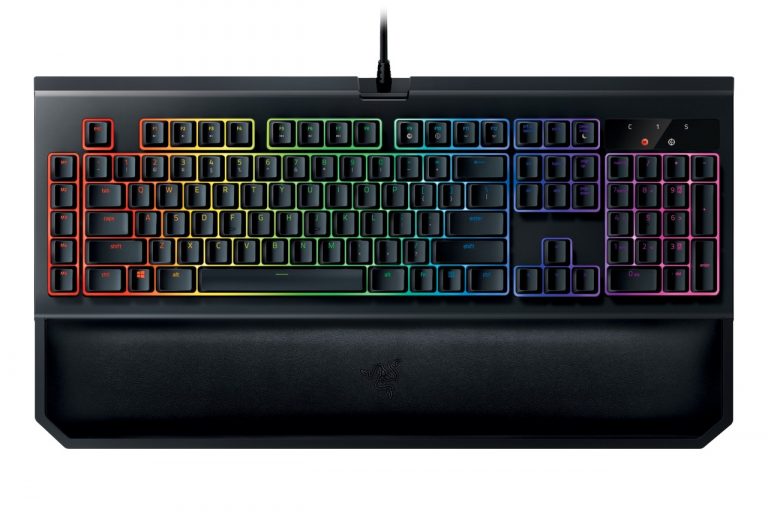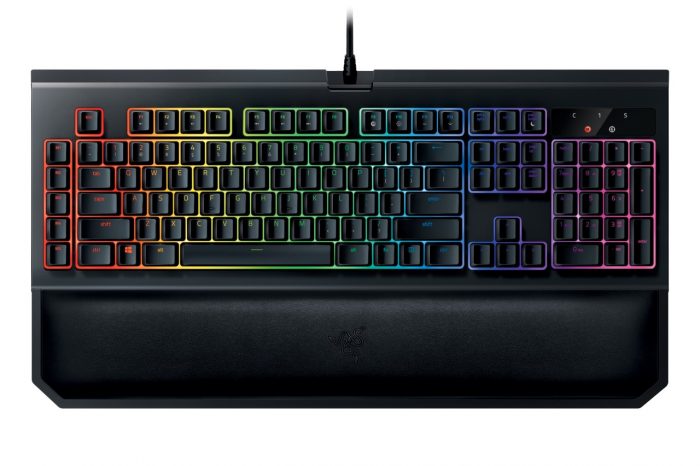 Trust the E-athletes they make smart choices! Go to any major event and you will see a lions share of Razer peripherals on the winning machines. Get with the winners and grab some Razer BlackWidow Chroma V2 and let the opponent whupping begin!
Razer BlackWidow Chroma V2 Pros

Razer BlackWidow Chroma V2 Cons

Dedicated Macro Keys
RBG (Chroma)
Comfortable Padded Wrist Rest
Razer Green, Orange & Yellow Keys
Synapse Enabled
Audio Pass-through
Quality Feel & Weight
10 Key Anti-Ghosting
Per Key Programibility

No Hardware Profile Storage
No Cabling Amenities
No On-Board Processor
No Multimedia Keys
Price