A Closer Look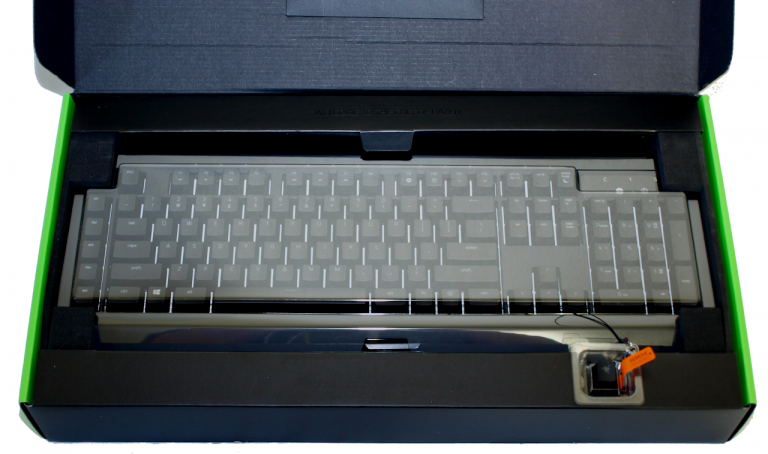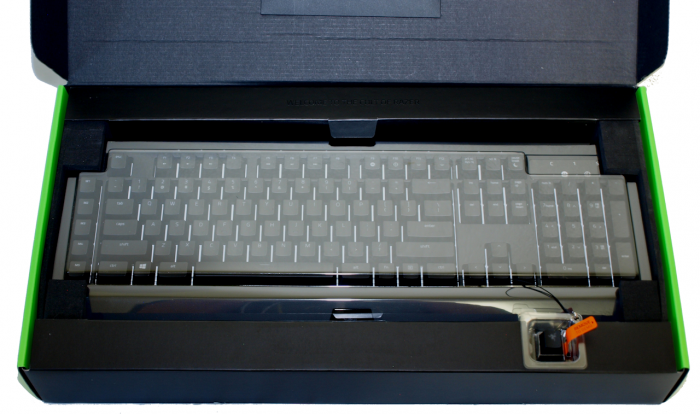 Inside the attractive box, Razer spared no expense to protect your BlackWidow Chroma V2, it comes well padded in a cardboard insert with a plastic cover and of course the test key we mentioned earlier.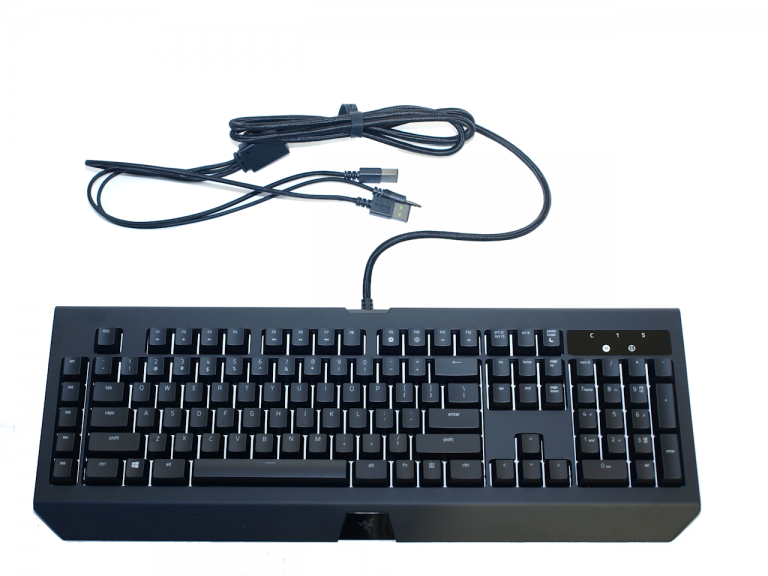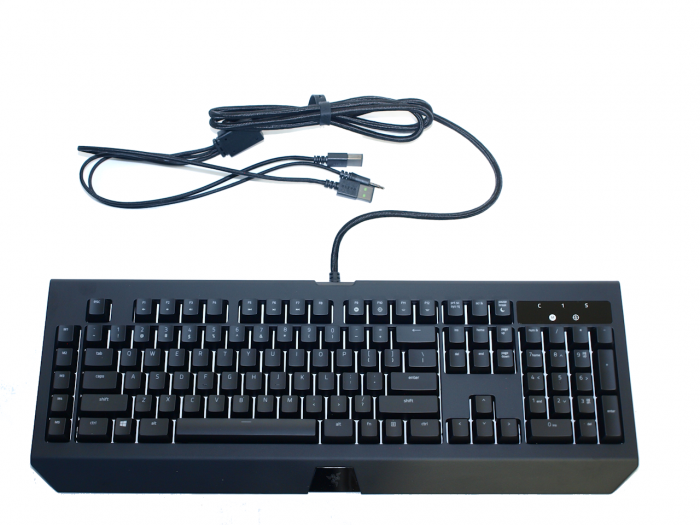 From the first look the BlackWidow Chroma V2 looks much like it's predecessors and indeed the different models of BlackWidows have varied features. Some had macro keys some didn't, single cords, dual cords and dual cords with 3.5mm jacks. The BlackWidow Chroma V2 is full throttle and has a heavy braided cord with 2 USB connectors and a 3.5mm Audio pass-through.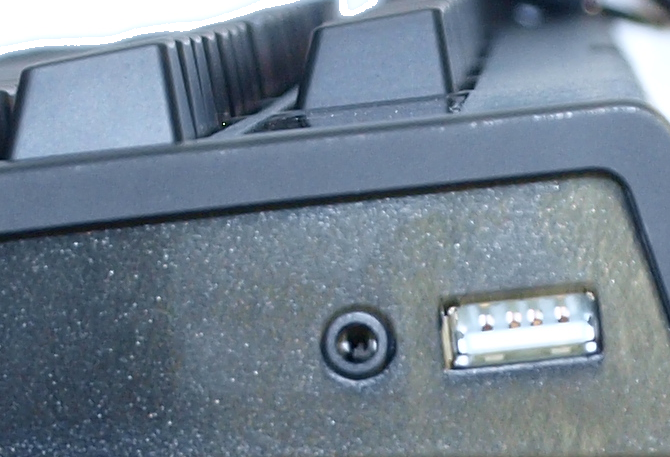 Seen here the right-hand side of the Razer BlackWidow Chroma V2 Mechanical Gaming Keyboard has the aforementioned 3.5mm audio pass-through and USB pass-through which are hand if you don't want cords streaming from behind your PC.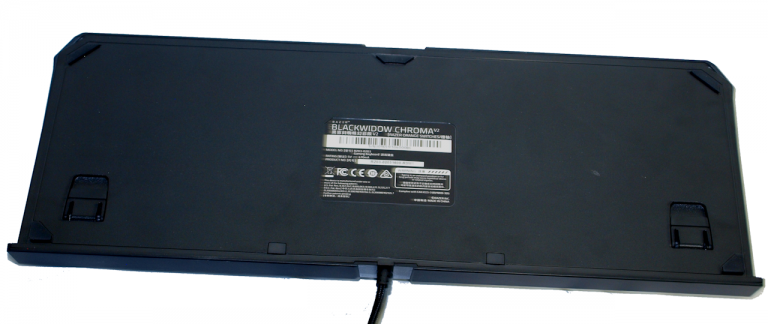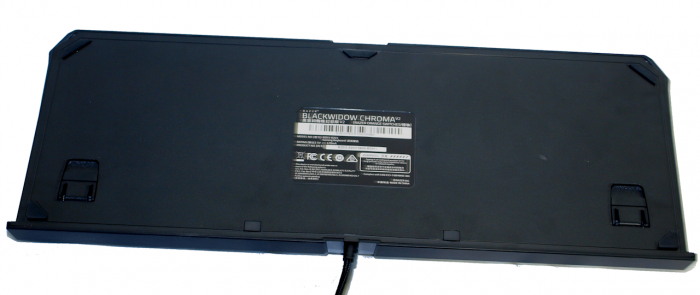 The bottom of the Razer BlackWidow Chroma V2 Mechanical Gaming Keyboard has a couple of sturdy feet to slant the keyboard and the requisite information sticker. While we have seen cable routing amenities on other models the BW V2 is missing any bottom cable routing.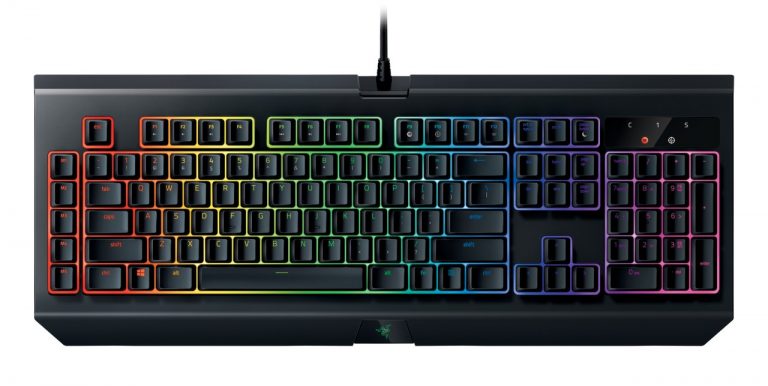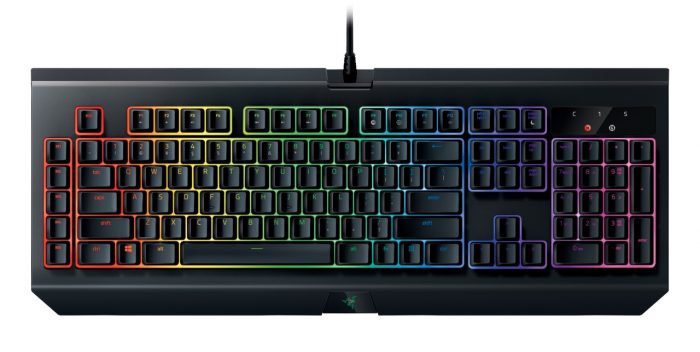 Seen without the magnet soft wrist rest the colors on the Razer BlackWidow Chroma V2 are both bright and crisp. We had no problem in darkened or well-lit rooms seeing the lighting effects.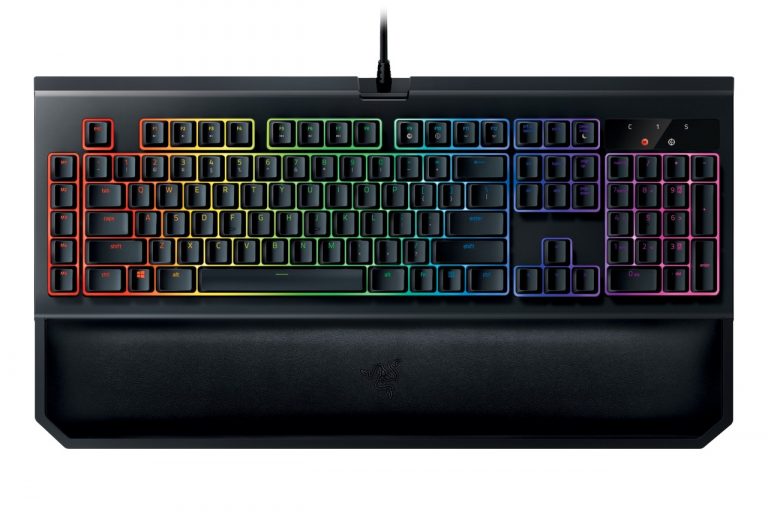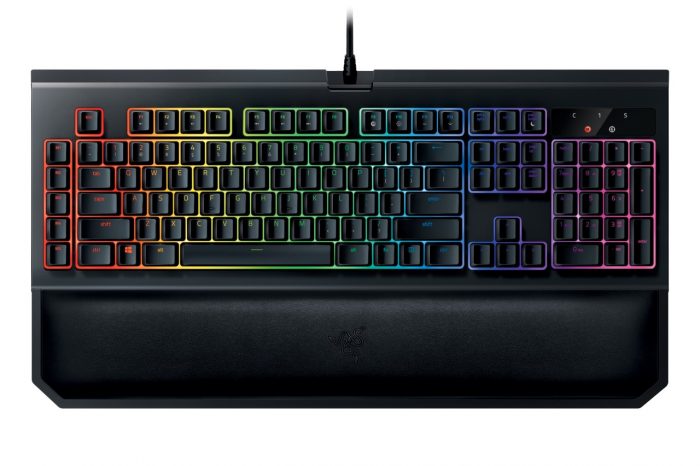 We found the soft magnetic wrist rest to our liking and it was a great feature to help prevent fatigue during long gaming sessions. The keys do feel a little strange at times as the Green switches take 50g actuation and the orange switches take 45g and are quieter. Overall the mixed switches didn't bother us at all after a few minutes of gaming.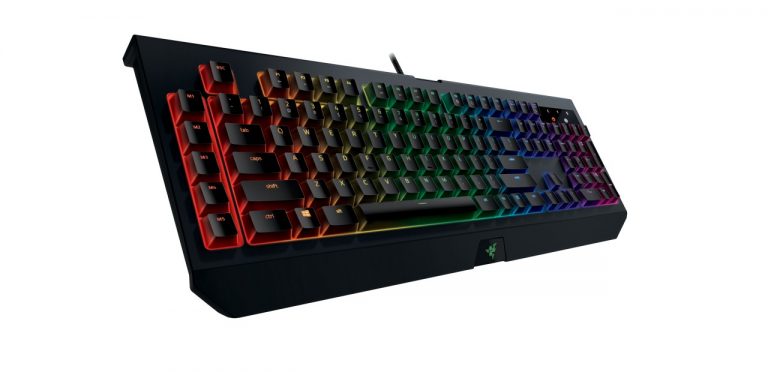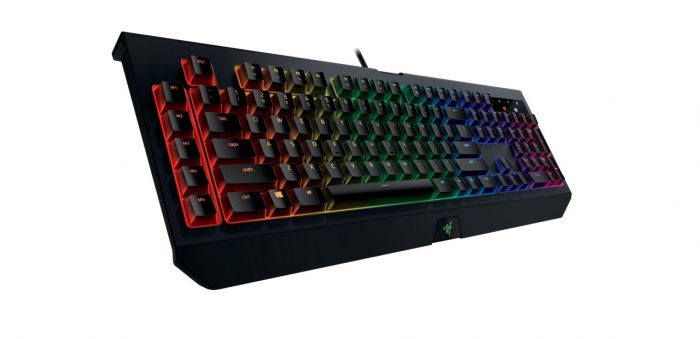 Shown from an angle the keys are well raised from the surface of the keyboard but not exposing the bottom of the keycaps.