The Before And After Pictures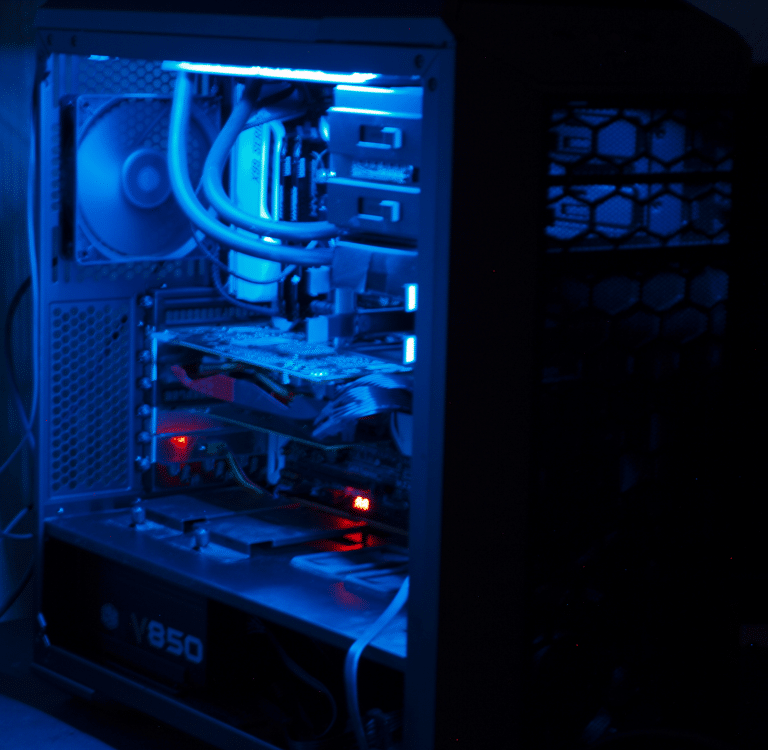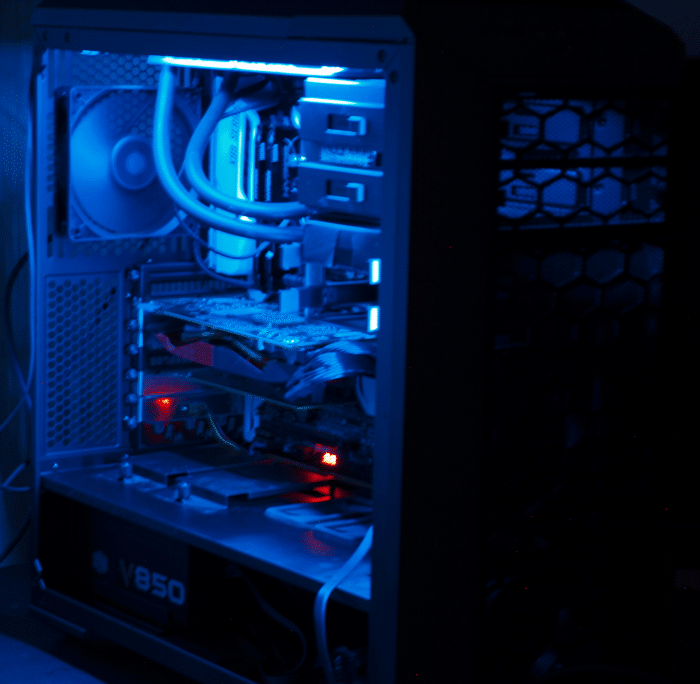 The test bed is in the CoolerMaster Master Case with top mounted radiator. There are better choices for case lighting but this one has good cable management so we went with it. This is the before shot with just a cold cathode ray tube kit lighting it. Not bad, but not really eye catching.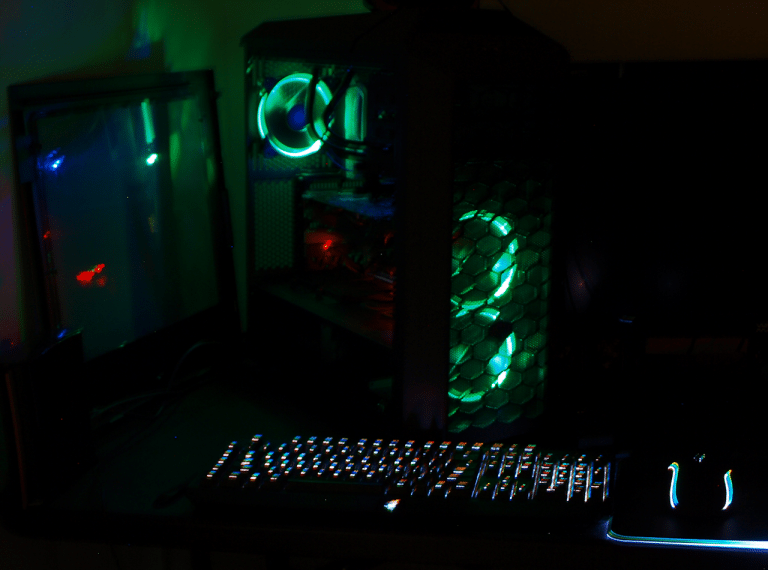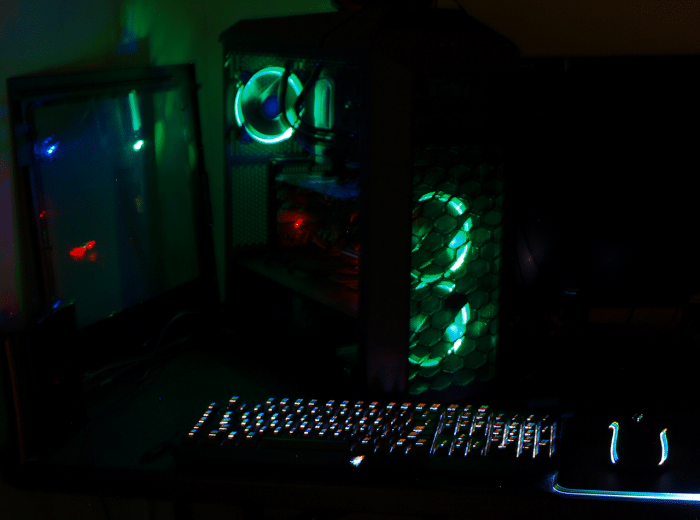 Here's a shot without the cold cathode tube lighting with the Riing fans set to green and you can tell the focus of the eye candy has shifted.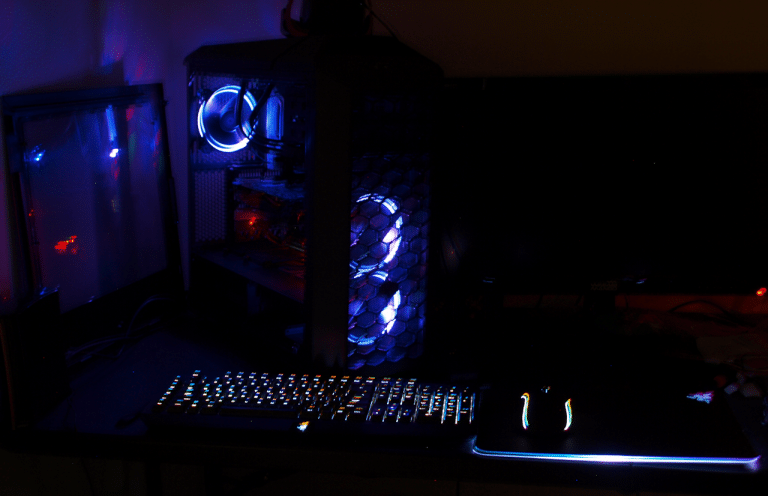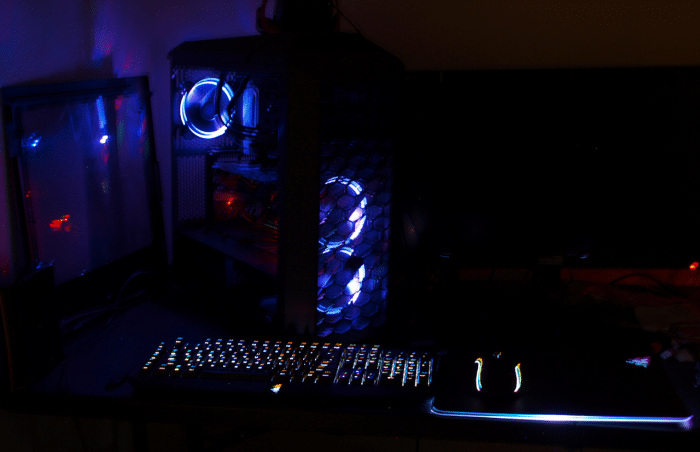 We shifted to a blue color with a purple hue and the switch took just one click.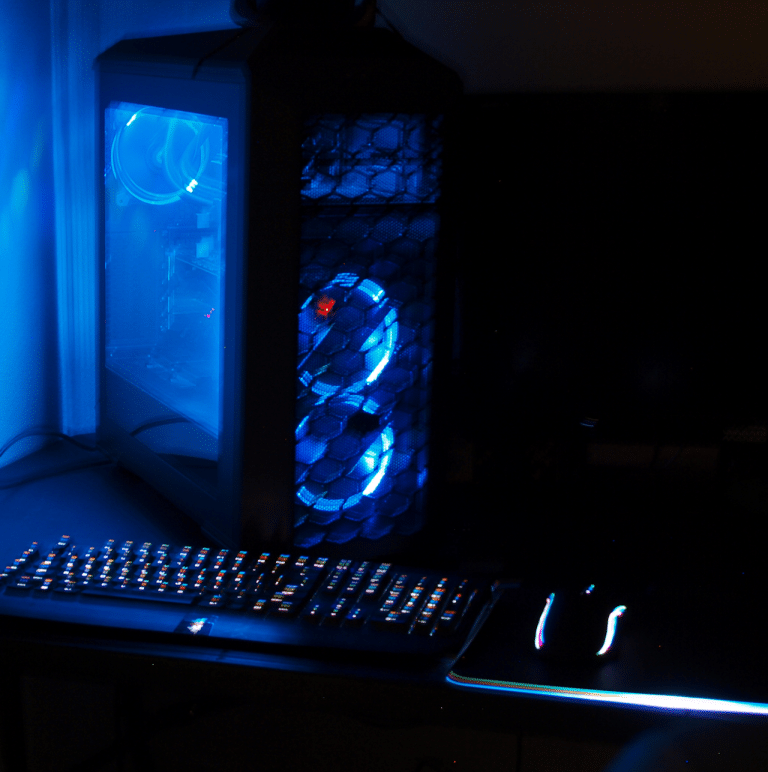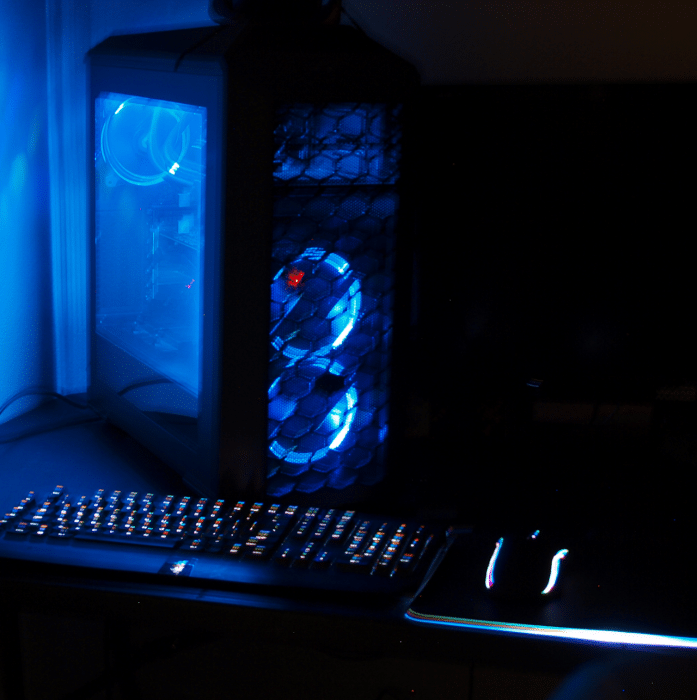 Now we went to blue Riing fans with the cold cathode ray tube kit fired up, and all the components are RGB from the keyboard, mouse, mouse mat, and Riing fans. People walking by the setup stop mid-stride and start asking where they can get the Riing fans.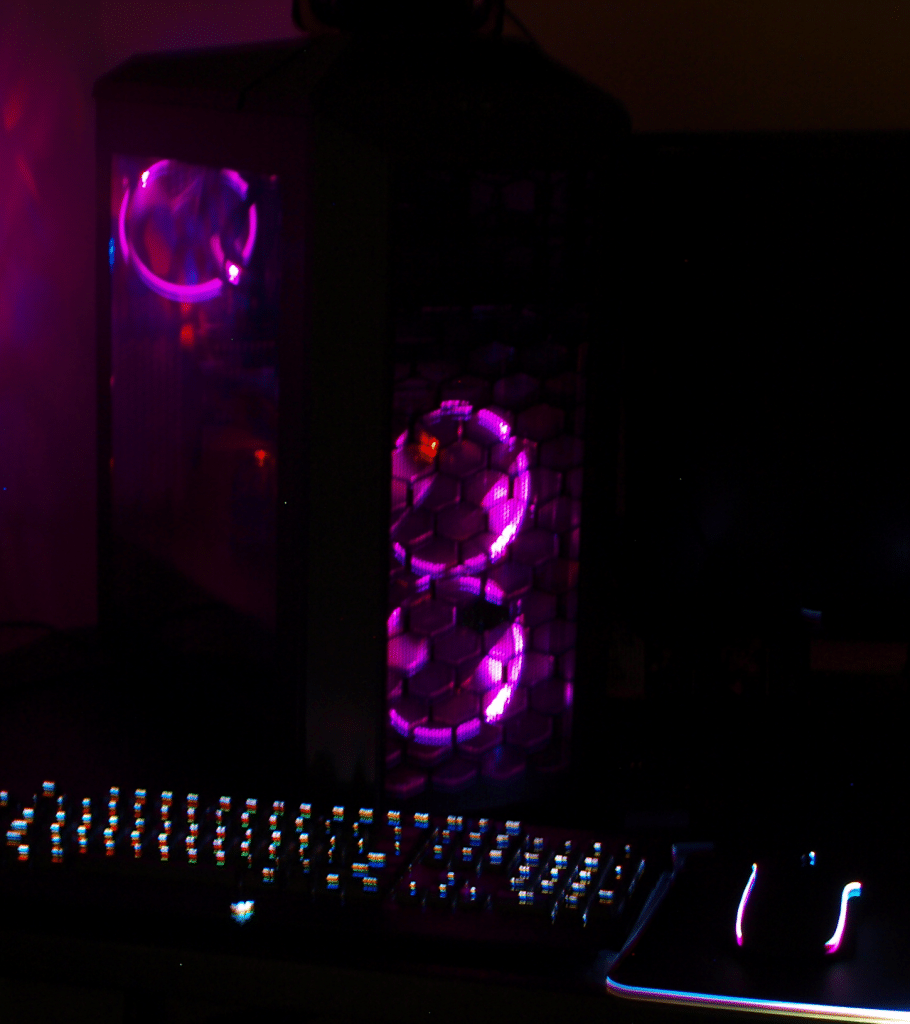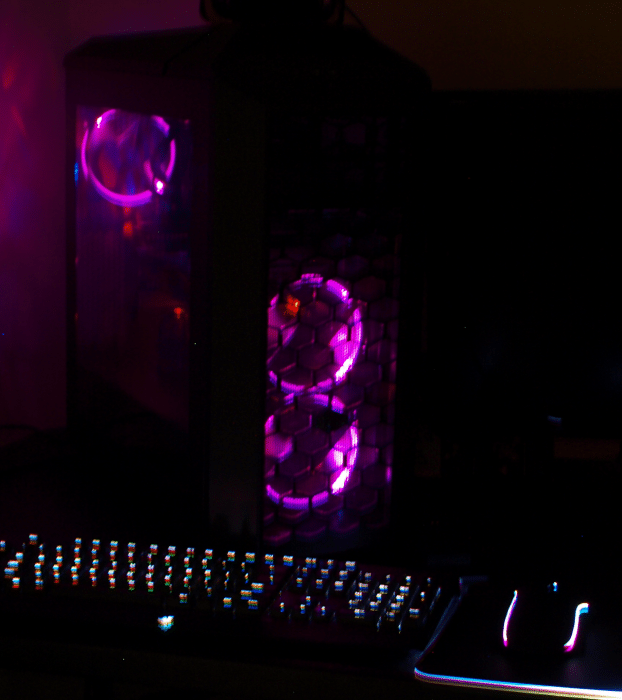 Here's some purple action with no cold cathode. The best thing about the Thermaltake Riing 12 LED RGB LED Radiator Fans is that they allow you to change your chassis' motif everyday if you like, and they do it silently while putting out a good airflow.