Introduction
So you find yourself considering building a new system or simply looking to upgrade your current one, but you are not sure whether you want to go with liquid cooling. Well, liquid cooling these days has gone from complex and risky, to easy to install and low risk with all-in-one (AIO) units that range in size and cooling capacities. Liquid cooling gives users additional overclocking headroom and gives them a cleaner CPU mounting solution by removing what once would have been a massive heat sink, in exchange for a radiator that mounts out of the way. Here at Bjorn3D, we love liquid cooling and also love that it is no longer something that only an expert can do, but even first time beginners.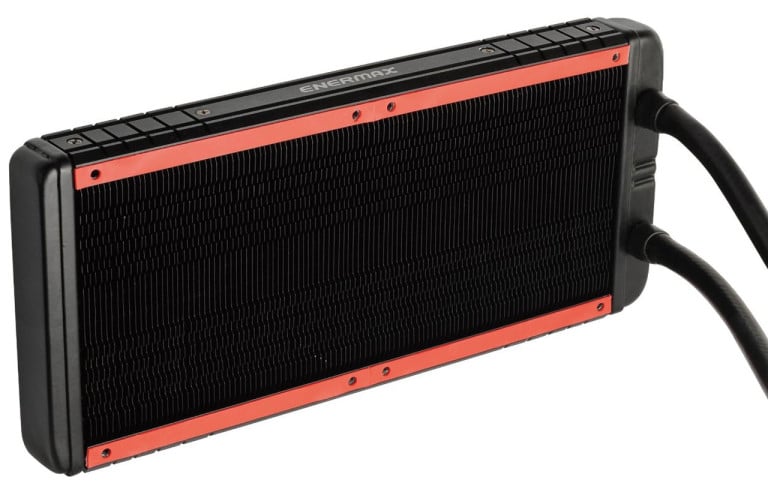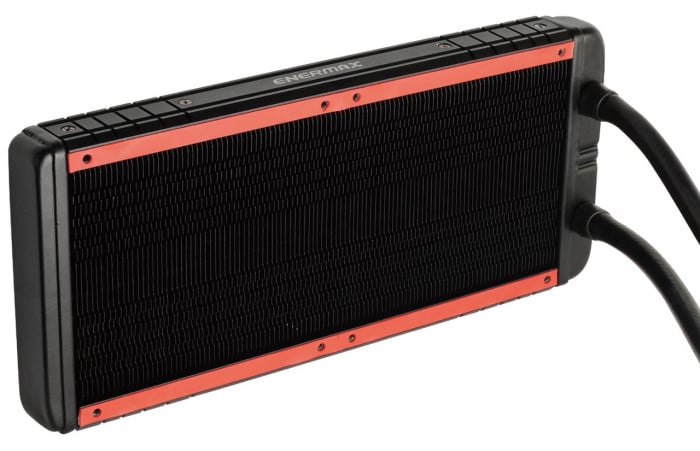 Enermax is a small but energetic company, and its primary mission is to sell performance components. Their product line includes power supplies (PSU), cases, fans, CPU coolers and peripherals. With this product line and the different classes between each product line, users can select whatever fits their tastes and budget. So when Enermax asked us to review their Liqtech 240 liquid cooler, we were excited to get our hands on it and see how it compares to the other brands we have reviewed.
Specifications
Model
Liqtech 240
Air Flow
28.3-111 CFM
Fan Air Pressure
0.8-7.4 mmH20
Fan Bearing Technology
Twister Bearing
Fan Motor Speed
600-2500 RPM
Dimensions
273 x 120 x 27 mm
Compatible CPU Sockets
Intel LGA 775/1150/1155/1156/1366/2011,

AMD AM2/AM2+/AM3/AM3+/FM1/FM2/FM2+

Noise Level
15 – 30 dBA
Voltage
12v
Current
.13A -.45A
Connector
4 Pin PWM
Warranty
2 Years
While this is a brief summary of the specifications, the full detailed list can be found on the Enermax website. Some of the highlights of the Liqtech 240 are the red accent pieces on the radiator; there are two red rubber strips running parallel to each other that act as a seal/isolation that the fans mount too. This helps reduce vibrations and noise and adds an interesting look to the unit. There are also two red plastic strips that accent the side of the radiator. The Liqtech 240 is also compatible with all current and some legacy CPU sockets, and has all the brackets and mounting hardware within the packaging. We were a bit skeptical about the fans that ship with the Liqtech 240, but were surprised by the low operational noise levels of the included 120mm fans.