General Usage
For the last few weeks we have used the Yoga 900S as our primary laptop for work and pleasure. We found it to be an absolute joy and to be the perfect size and weight for being on the go and being able to do your work and also watch a movie. It allowed us to be extremely productive without having to be tethered to a desk, thanks to its perfect size, ultra light weight, and great battery life.
One of the most crucial parts that distinguishes an okay laptop from a great one is the keyboard. We were happy to see that Lenovo put in the effort to make the keyboard comfortable for typing. With many keyboards on laptops that we have seen, the ergonomics just are not there and it becomes evident when typing for a long period of time. However, the Yoga 900S did not have this issue and remained just as comfortable to be typing on over an hour later. We also thoroughly enjoyed the backlighting and multiple illumination options that allowed us to customize the brightness. Also, the large trackpad on the 900S provided excellent response and virtually eliminated the need to pack a mouse.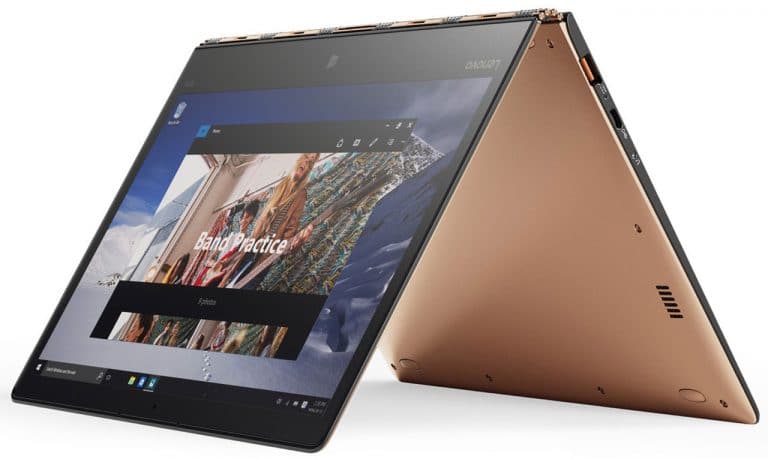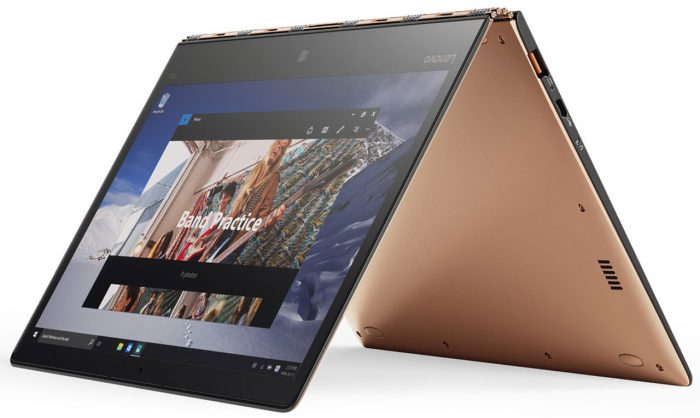 The 900S uses an impressive 12.5-inch QHD (2560 x 1440) IPS touch display and we found it to be extremely responsive and it accurately responded to our touch inputs. When we used our fingers to navigate the Windows environment and applications, we found a multi-touch interface that allowed us to use multiple fingers to do certain functions and we used this to edit the photos for this review. The 900S also allows the user to use a stylus with which the user can use the preinstalled Lenovo WriteIt application or any other applications that accept pen inputs. Normally we do not use such applications that allow users to take notes on the screen; however, we could see the benefit for students to be able to take notes directly on their digital textbook page or PowerPoint slide.
Battery life is one of those things that are evolving as advances in components get better, allowing for lower voltages to continue to increase. The 900S at a standard screen brightness of 200 nits is rated for 10.5 hours; however, we achieved about an hour less. This is still extremely good since typically you will never be on your system for this long and will have time to plug it in before it ever goes completely dead. The battery life is such that you could board most international flights and after continuous use, chances are you would still have some battery life when you landed.