Final Thoughts
We spent probably too much time with the Corsair K70 LUX RGB and we have to admit that it's a very enjoyable, well thought out offering from Corsair. There were a few things left wanting, like an audio pass-through and dedicated macro keys, but when you keep adding features the price just goes up. We found it to be a solid offering with well-designed features and a quality build. We ran profiles both of our own design and downloaded and tweaked, and our gaming experience was both enhanced and more deadly to our opponents.
The keys give a firm but low-volume tactile response when pressed, and sticking above the platform of the keyboard, they are easy to find and easy to hit. The lighting profile kept our fingers on just the keys needed for the games and made it easy to keep which keys were which straight. We would suggest you pick the same color pattern across different games to make the adjustment easier.
While holding the Corsair K70 LUX RBG you can tell that it's a quality piece of work and the luxury feel it gives to you is priceless. Plug it in and you are instantly addicted to changing color patterns and anyone passing through your gaming shrine area will stop and look.
We would tend to play down any shortcomings due to the massive advantages you get. Sure, dedicated macro keys would be a plus, but there are always open keys to program. The lack of audio pass-through jacks can be alleviated by getting a 3.5mm extension for $4.99 and calling it good. The advantages far outweigh any shortcomings on the Corsair K70 LUX RBG. The Cherry switches we had on our keyboard were as sweet as a lover's smile, and plenty bright enough for us. We have seen some whining about the brightness level around the web. We would remind those people that it's a keyboard not a spotlight. For those cursing the software, we would tell them to spend more time with it and actually learn it instead of doing a half-baked attempt and throwing their hands up. Once you learn CUE it quickly becomes your ally, and those that talk down about it only gave half an effort and threw their hands up. Any game peripheral software worth its salt will take some learning, and we won't fault Corsair for designing a rich tweaking environment. The Corsair forums are a rich source of information and their forum moderators and Corsair staff quickly and precisely answered our questions. We went in anonymously and asked questions and both the community and staff gave prompt, helpful answers. Kudos on that support system Corsair!
This is truly a keyboard to behold, with features and quality to back it up. The Corsair Gaming K70 LUX RGB keyboard is more than worthy of the Bjorn3D Golden Bear Award.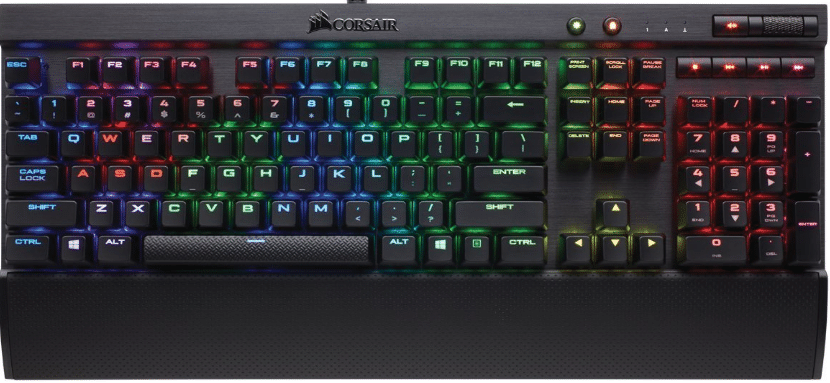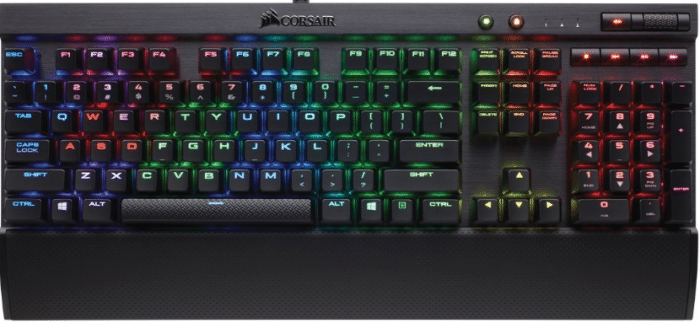 The Corsair K70 LUX RGB Cherry MX Switch keyboard is well worth the money and the gaming experience, and its luxury feel is priceless. We would no more pull it off our test bench than willingly sever a finger. You don't often see a product that you instantly know will improve your game and make you feel good about owning it, but there's no buyers remorse with the Corsair K70 LUX RBG.
Gaming with the Corsair K70 LUX RGB is gaming like a lion king, but the roaring will come from your defeated opponents!
Corsair K70 LUX RGB Pros
Corsair K70 LUX RGB Cons

RGB Lighting
Cherry MX Switches
Solid Feel
Programmable Keys
Luxury Feel
CUE Software Integration
Corsair Support and Community
2-Year Warranty

No Dedicated Macro Keys
A Little Pricey