Overclocking


Good news and bad news overclocking. We spent about 4 days working with the ASUS ROG Strix Gaming RX 480 8GB on and off, we reloaded the test bed 6700K, updated the BIOS, the Operating system was totally updated, fresh and newest drivers from ASUS, newest GPU Tewak II and AMD WattMan and we couldn't increase the core voltage on our sample unit past 1150mV. The core would run stable at 1330 Boost but at 1150 Boost (OC Mode in GPU Tweak II) 3DMark would crash every time. We wouldn't recommend the ASUS ROG Strix Gaming RX 480 8GB for dedicated overclockers but it ran sweet and true at 1330MHz boost which is a pretty high clock on the ASUS ROG Strix Gaming RX 480 8GB from what we researched.
We went ahead and ran some profile tests and lets start with the default GPU-Z shot. Please note that during the updates to ensure we couldn't get a core voltage increase we switched to the ROG skin on GPU-z so please don;t fill our inbox with "why is this" comments.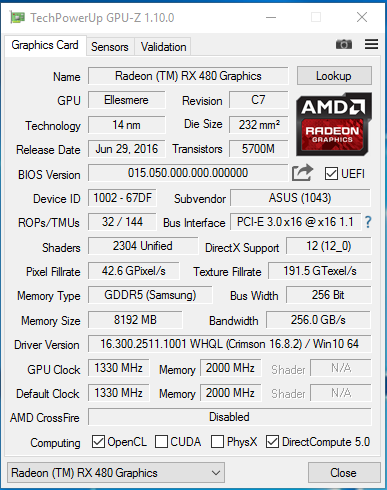 Out of the box we had a core speed of 1330 MHz which turned out to be the top stable speed.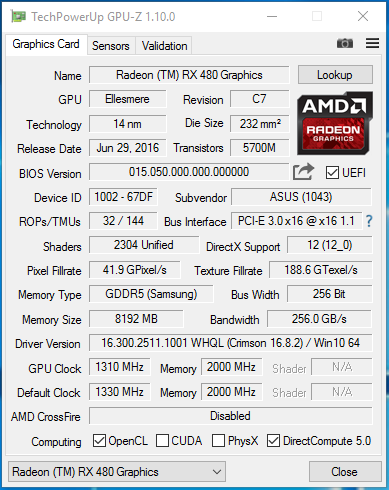 Silent mode gave us a -20 MHz core speed of 1310 MHz and we really didn't notice a difference in noise levels.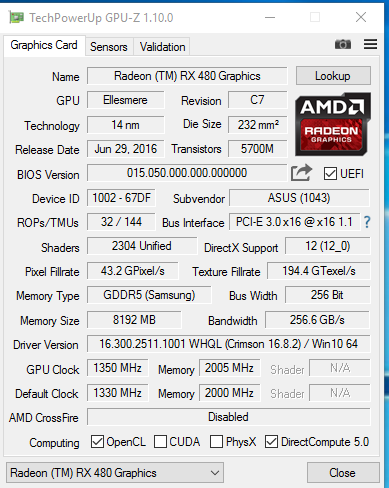 Now on OC mode on GPU Tweak 2 there was a profile for 1350 MHz but it wasn't stable in 3DMark or in MSI Kombuster but all cards OC a little differently and yours might run 1350 MHz where ours would have needed a little more voltage which we couldn't get with the stock BIOS.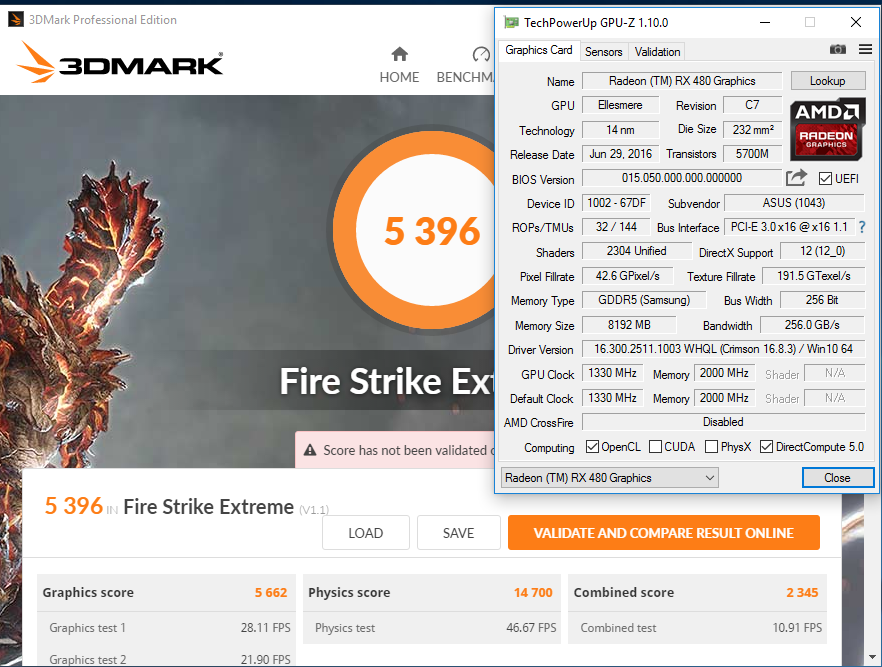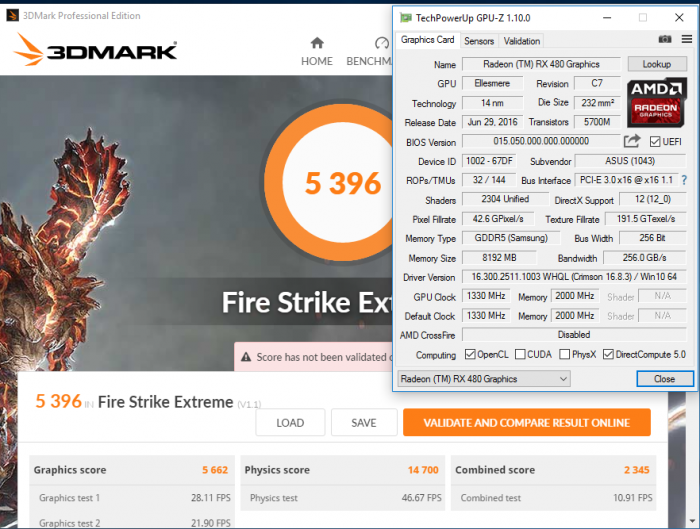 Fire Strike Extreme at 1330 MHz we got 5396 which is inline with other RX 480's we've seen. This score is in gaming mode on GPU Tweak II.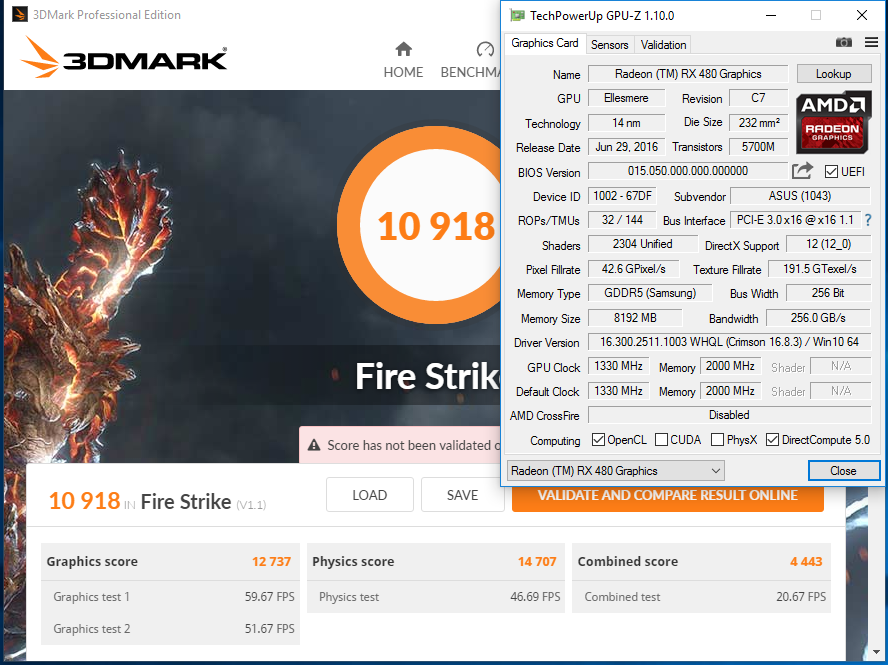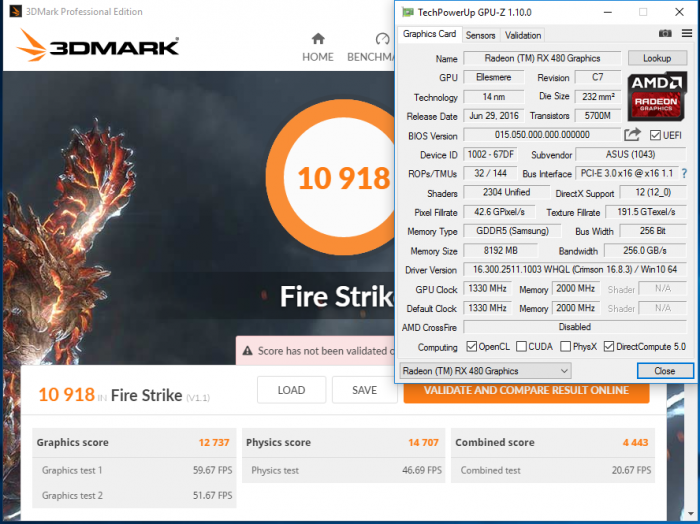 Fire Strike in gaming mode (1330 MHz) gave us a score of 10918 and we present these scores so you can compare how your GPU scores against the ASUS ROG Strix Gaming RX 480 8GB so you can make a better decision about spending your upgrade dollars.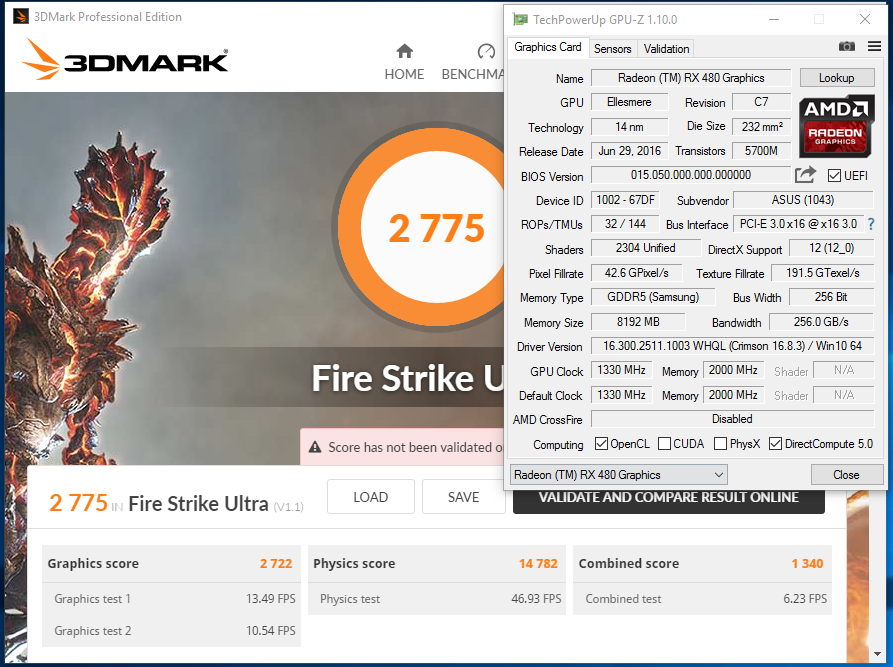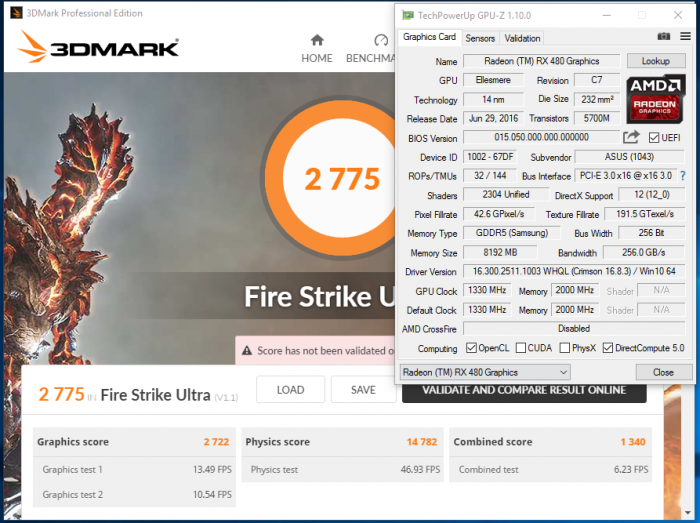 Fire Strike Ultra we got a 2775 in gaming mode and you should note that you can OC the memory a bit if you want a little higher score but we contacted ASUS and they told us this card wasn't really sold for OCing so we presented it at stock speeds. (Yes the memory would OC).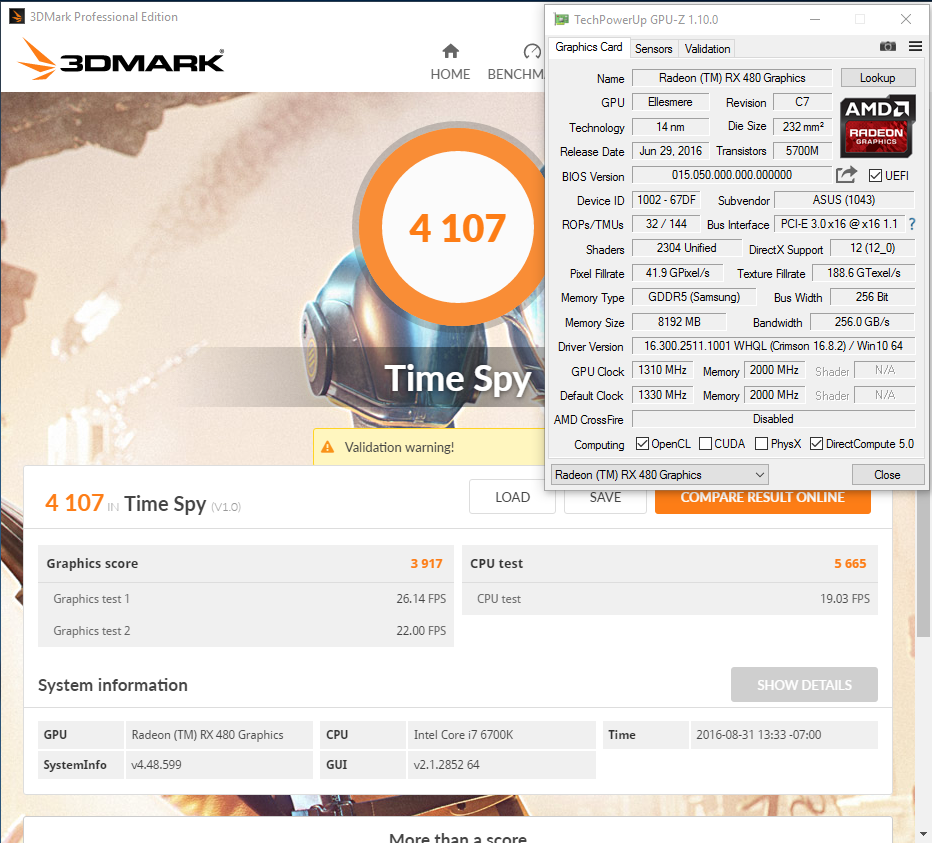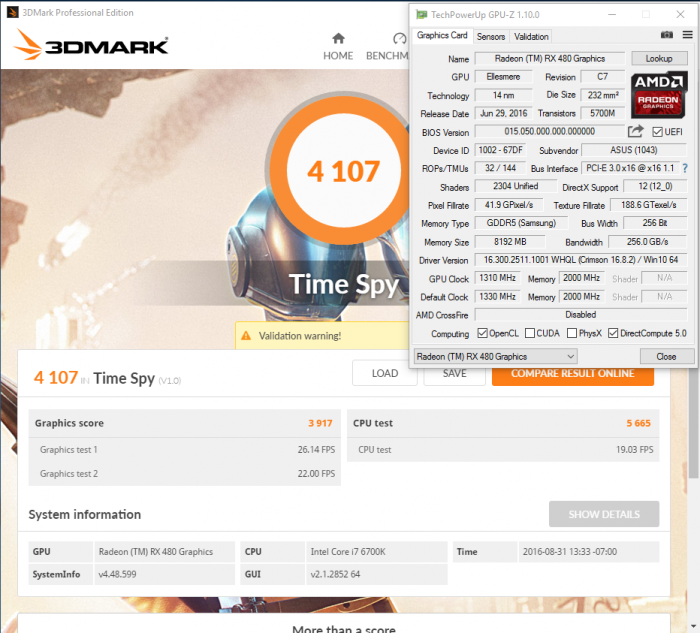 The new DirectX 12 benchmark from Furturemark Time Spy gave us a 4107 and we ran this test in silent mode 1310 MHz.