OverClocking

OverClocking we went brute force and increased Voltage to 120% and upped the max temp level to 92°C then started upping the Core until it went unstable, then back it down 20MHz and attack the memory. We do a few minutes testing with Kombuster to check for artifacts between stages then move Clock or memory up. At the end of what we think is the top OC we run Kombuster and 3DMark for extended periods carefully watching for artifacts.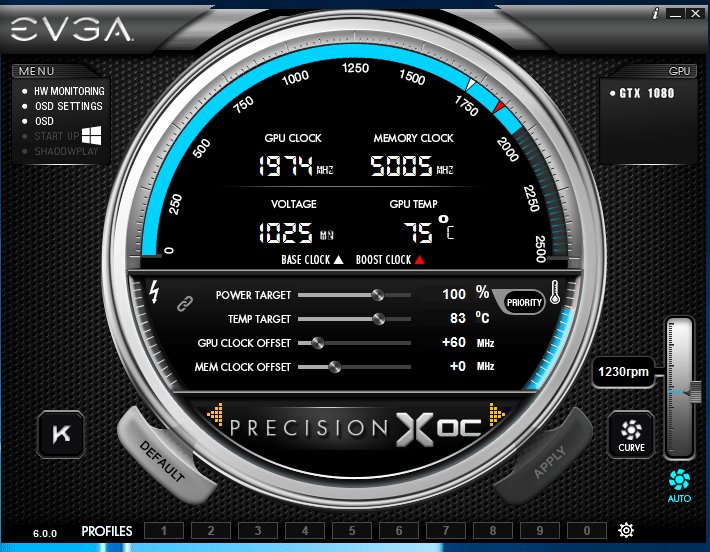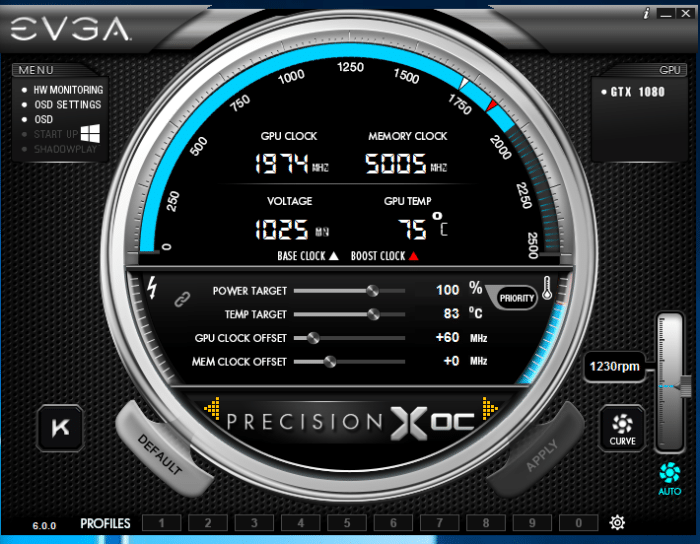 We didn't kick the core up to use maximum boost speed all the time and let the Video card handle throttle with us determining the top OC. The first Stage we went +60MHz on the factory core speed of 1721/1860 (Normal/Boost) with no additional voltage or thermal increase. We weren't sure what this highly factory overclocked core would be capable of so we took the incremental OC approach and got rewarded with a core speed of 1781/1920 and we saw it spike to 1974 at which point we did the "We are going to hit 2GHz core dance". Ok it wasn't pretty but we danced with enthusiasm and the entire lab was waiting with bated breath.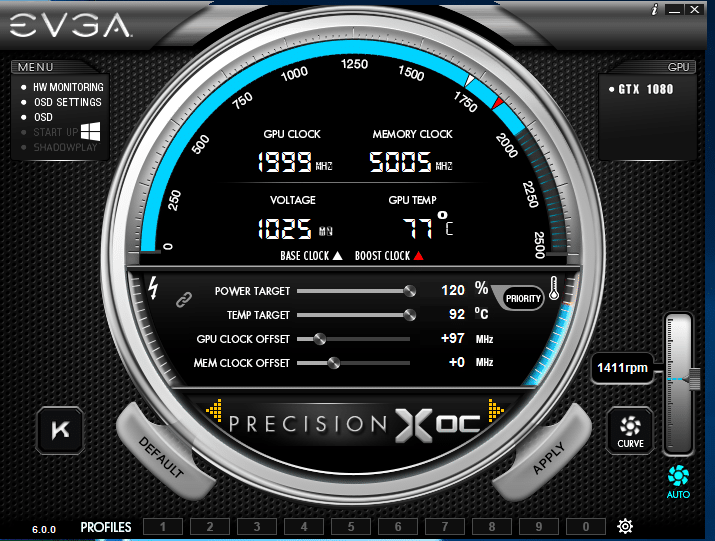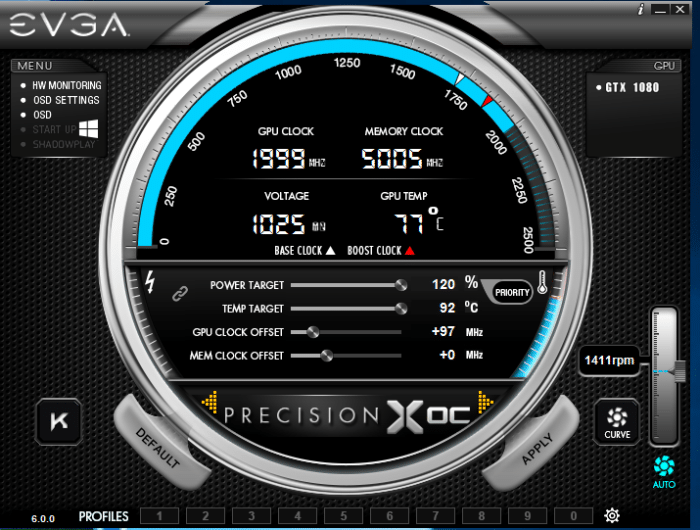 We went ahead and upped the voltage to 120% and thermal level to 92°C then bumped the core to +97MHz and were rewarded with a 1888MHz Core and 1957MHz and saw spikes up at 1999MHz at which point we sent the new guy out for a magnum of bubbly.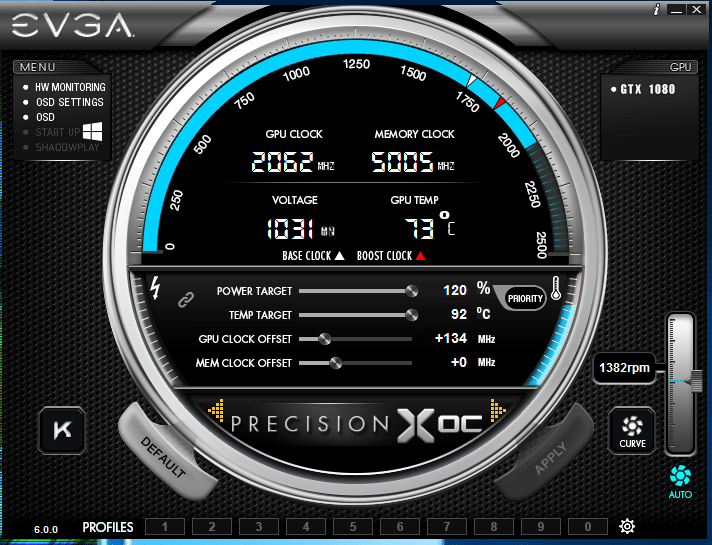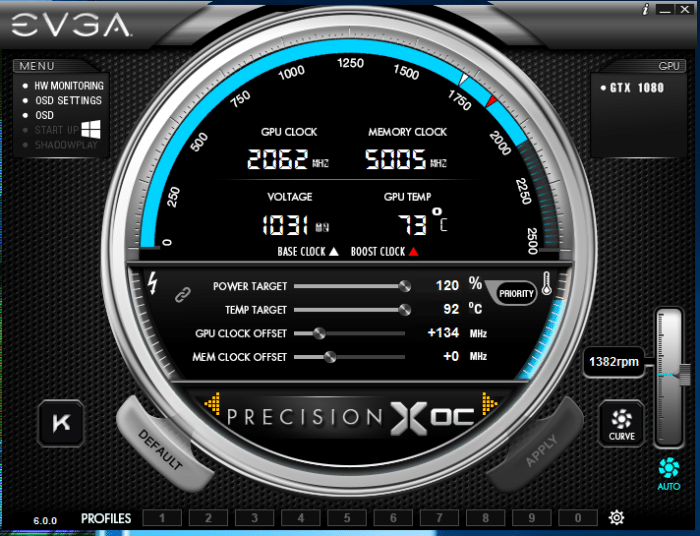 We put a +134MHz oc to the core and got a spike of 2062MHz and a core of 1855MHz with a boost of 1994MHz but the overclocking gods were kind and gave us that spike to 2064MHz officially breaking the 2GHz boundary if only for a minute or so before it settled back to 1994MHz.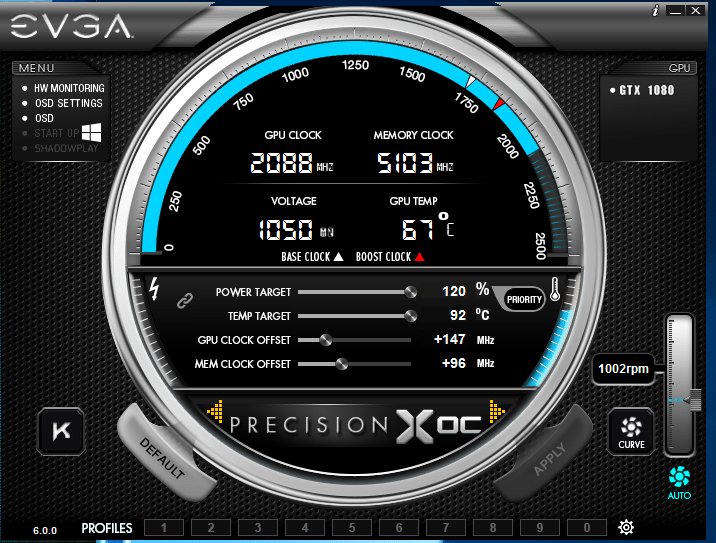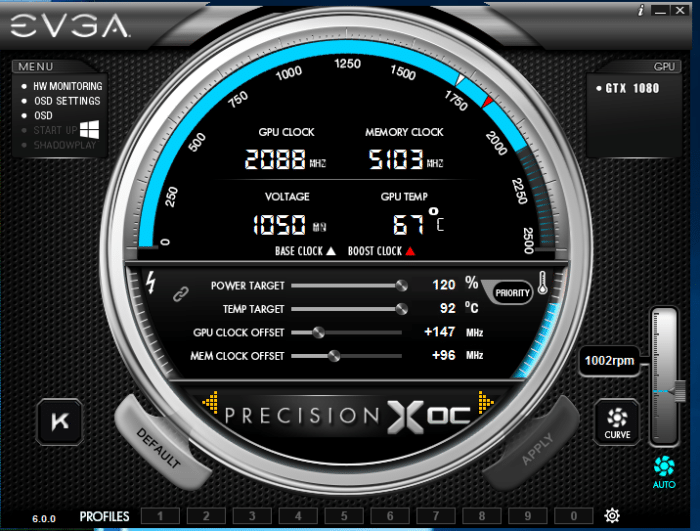 Now here we are at +147MHz and a core speed of 1868MHz and a boost clock of 2007MHz and spikes up to 2088MHz. We were running stable and bench-able but our next increase sent us to unstable land.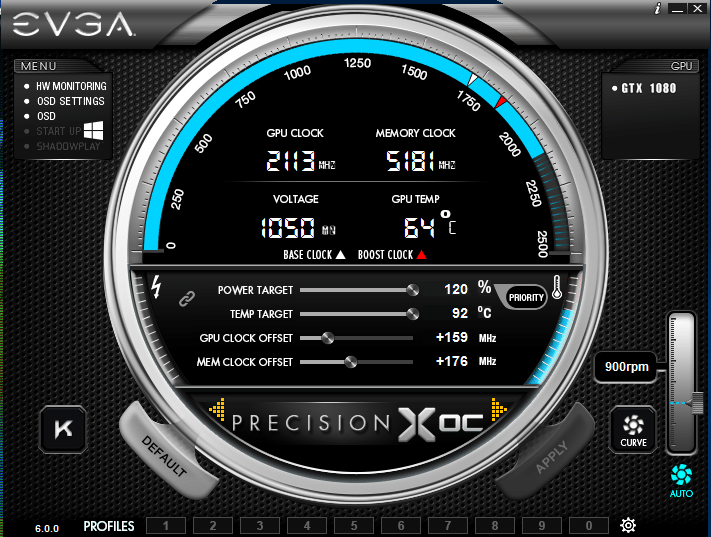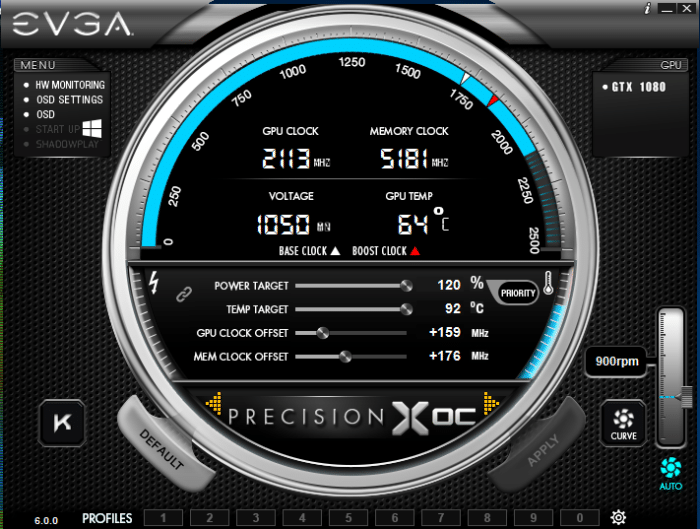 At + 159 we started experiencing artifacts and instability so we cut off the Core clocking and called 2007MHz boost the winner.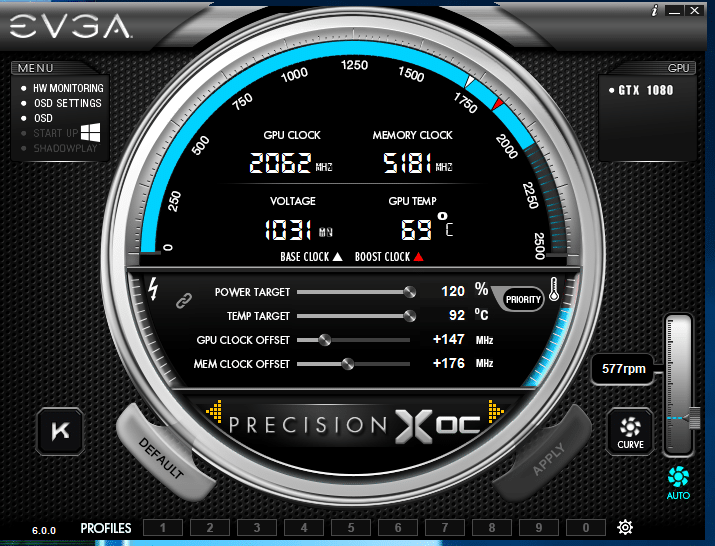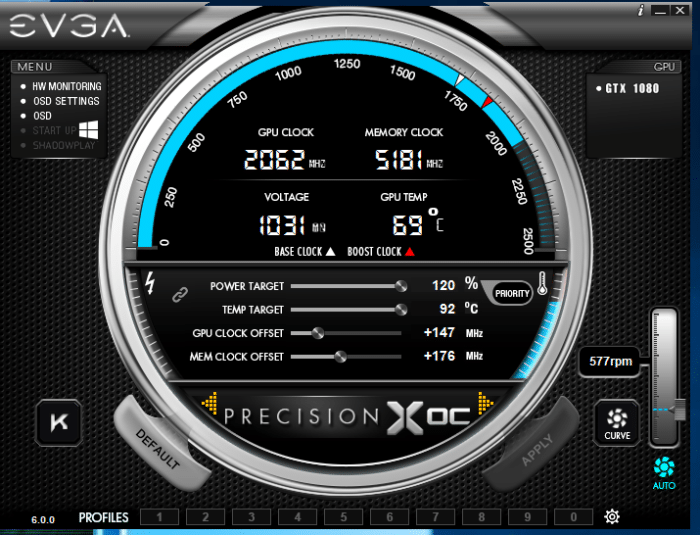 We worked at the memory using the same method described above, the incremental method and got a +147MHz Core and +176MHz Memory. That's an effective memory of 10362MHz and it seemed like the memory had more to give but only sacrificing core speed to attain it. You may want to adjust down on core to get more memory speed but at 10,000MHz effective factory we'd rather have more core speed.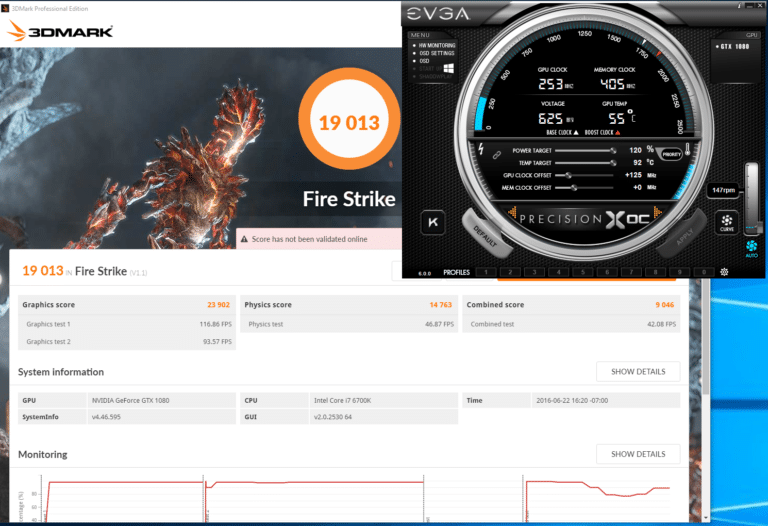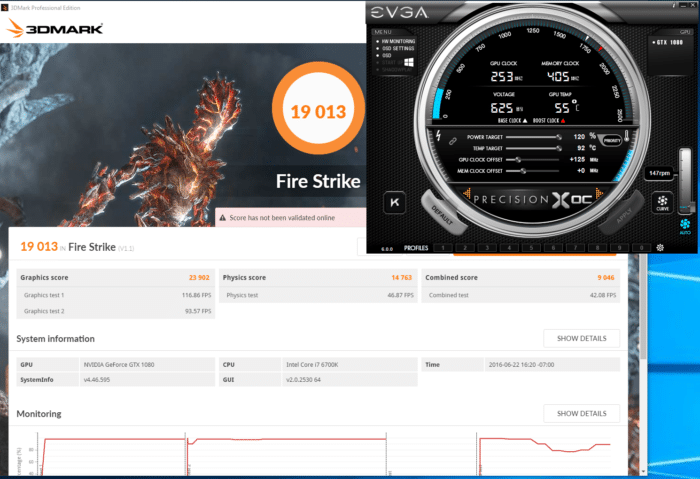 Here's one of our test runs on 3DMark, it's not our highest OC successful run but the 19013 combined score and GPU score of 23902 just looked to good to pass up a screen shot of.
OverClocking wise there's plenty of headroom on the EVGA GTX 1080 FTW ACX 3.0 and it was quite a joy to OC. Do we believe that it needs OCed 24/7, no not really but it's fun to do glory runs and 3DMark for maximum scores. EVGA lists the EVGA GTX 1080 FTW at $679.99 and we wouldn't pay blackmail prices some websites want for the 1080 FTW because it's out of stock in a lot of stores but it is well worth the wait until the crazy prices drop.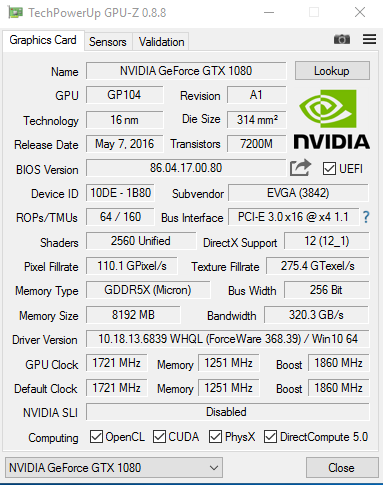 As an afterthought here's the GPU-Z shot of the EVGA GTX 1080 FTW Gaming ACX 3.0 showing that there was no magic dust sprinkled on the FTW it's just a darn well-built Video Card and so far our top choice for 1080's. Now that may change as EVGA has several models waiting to debut that are technically listed as above the FTW model but only time will tell how much better.