A Closer Look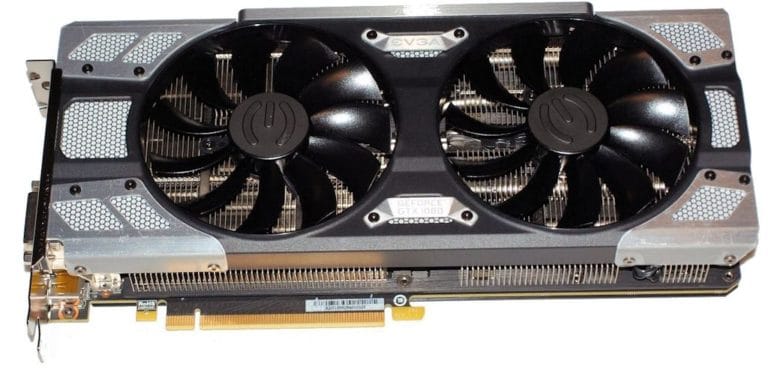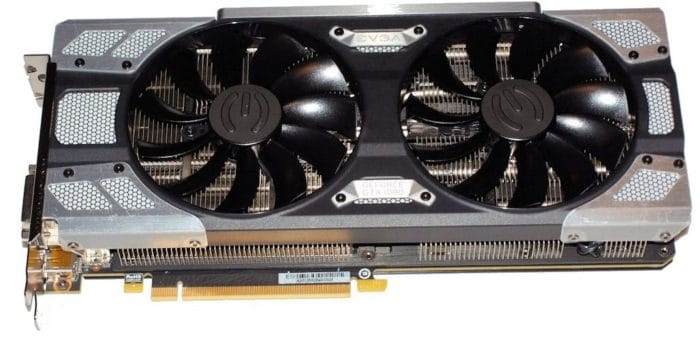 With a semi industrial look the EVGA GeForce GTX 1080 FTW GAMING ACX 3.0 sports two over sized fans on its ACX 3.0 cooling solution.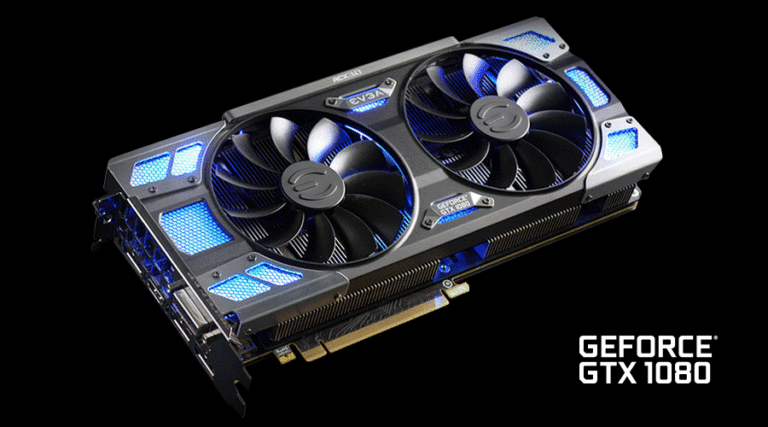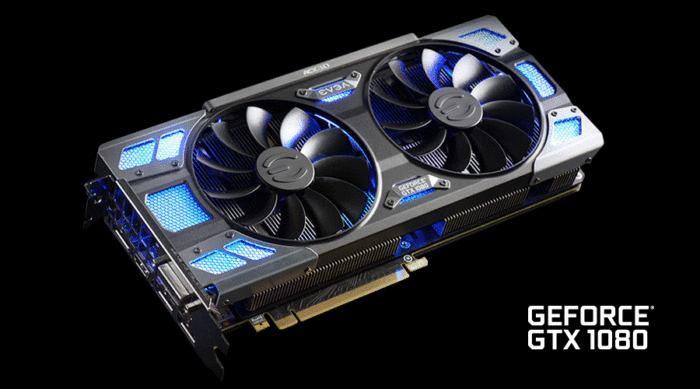 Click on the above image (supplied by Nvidia) to see the RBG effects on the EVGA GeForce GTX 1080 FTW GAMING ACX 3.0. We think it's well worth the click and it won't take you off the review page. Now that's pretty amazing what a few RBG LEDS can contribute to a video cards style. (fully adjustable via EVGA Precision XOC Utility)


Looking top down at the mighty EVGA GeForce GTX 1080 FTW GAMING ACX 3.0 you get a peek at it's dual 8 pin connectors feeding the 10 phase power providing the core with clean filtered power. More phases means less heat per phase, more stable cooler power delivery which should provide better overclocking.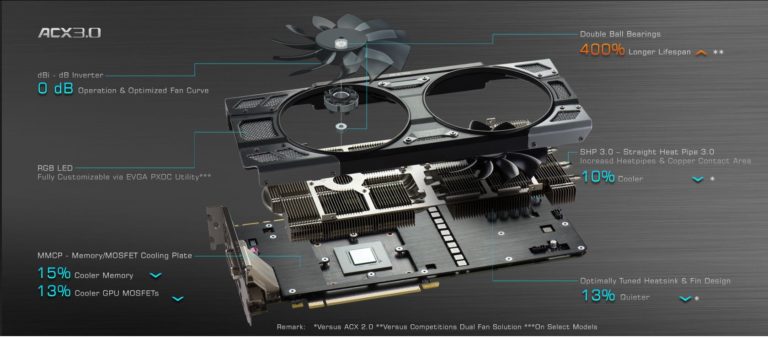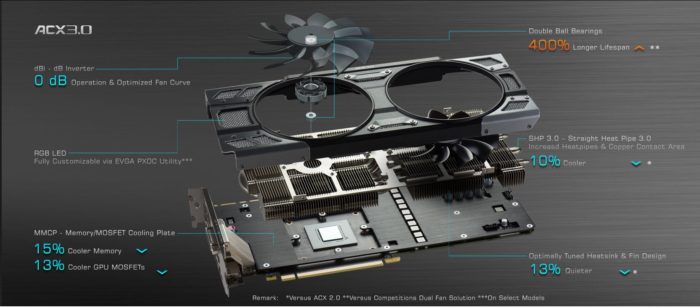 More than just a pretty cowling the ACX 3.0 sports dual ball bearing fans for 4x the lifespan and 4x less power consumption. In among the goodies is SHP 3.0 (Straight Heat Pipes) for a 10% cooler design. Memory/MOSFET Cooling Plate provides 15% cooler memory and 13% cooler GPU MOSFETS. The highly tuned heat-sink and fan design provides a 13% quieter Video Card which is optimally designed for cooler operation, less power consumption and higher overclocking. Everything on the EVGA GeForce GTX 1080 FTW GAMING ACX 3.0 is designed for quiet cool operation and likely has Nvidia shaking their head at the founders edition. Thus far the EVGA GTX 1080 FTW is arguably the best equipped and built GTX 1080 at this time. EVGA's GTX 1080 FTW, priced right, overkill in a bountiful feast for the eyes, hardware second to none, RGB lighting and the "This is the one feel".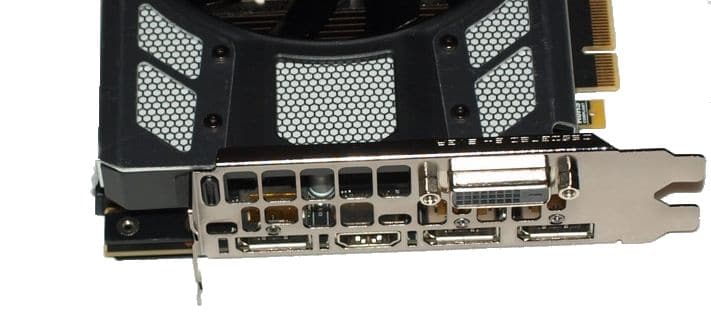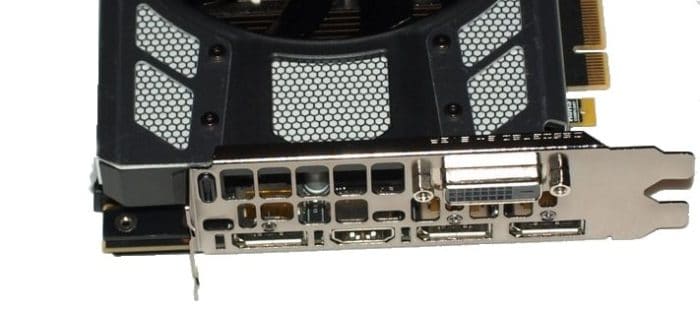 Outfitted with one DVI-D, One HDMI 2.0b and 3 DisplayPort 1.4 so it can run 4K at 120Hz, 5K at 60Hz, and using two cables you can reach 8k. Using a PCI-E 3.0 16x bus the EVGA GTX 1080 FTW spares no expense for performance or impressive stats.


This graphic (provided by EVGA) shows a small comparison to GTX 980 and claims 3x better performance in Virtual Reality, and well over performance in Rise of the Tomb Raider and The Witcher 3: Wild hunt giving us a glimpse of the inherent power of the new Pascal GPU.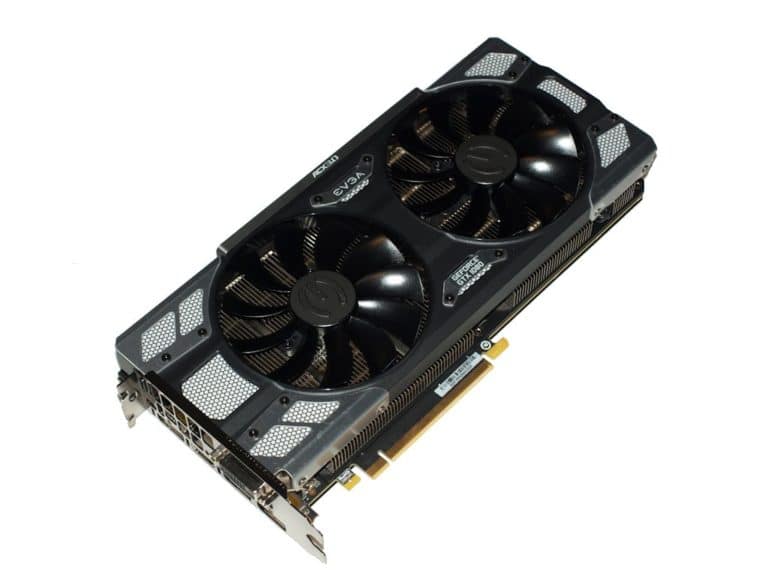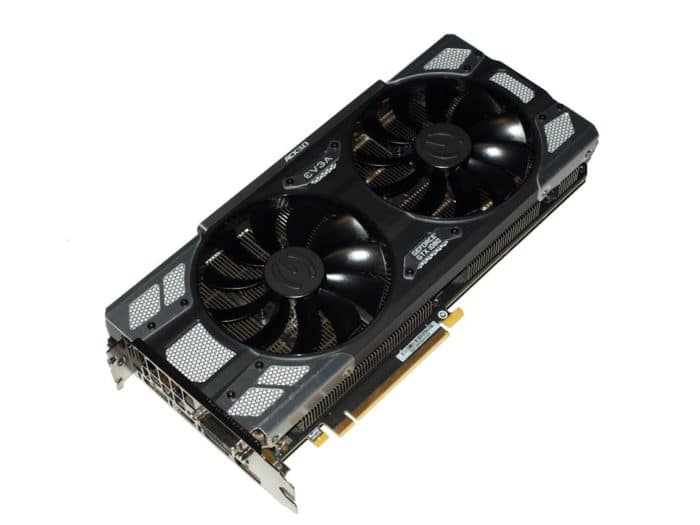 The length of the behemoth card is 167mm same as reference but the card is a little taller at 129mm and with the top mounted power connectors you may need to check your cases dimensions on some Mid tower and smaller chassis.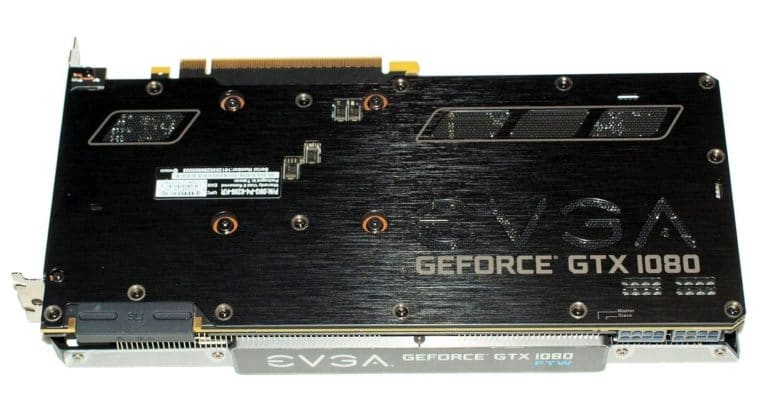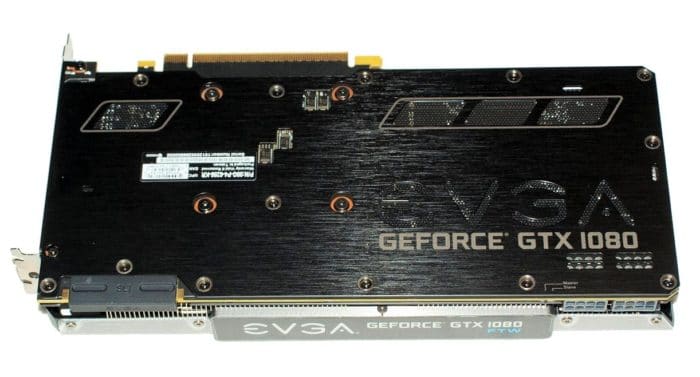 EVGA went with a brushed metal backing to strengthen the card and even the plastic parts are adhered to metal and the design is eye pleasing with the sturdiness and quality of the build off the scale.