EVGA PrecisionX OC
EVGA PrecisionX has evolved for Pascal and is now EVGA Precision XOC. The EVGA Precision XOC utility is built for Pascal and the best of both worlds combining PrecisionX and OC Scanner. Giving you most if not all the tools you need for Overclocking the EVGA GeForce GTX 1080 FTW GAMING ACX 3.0.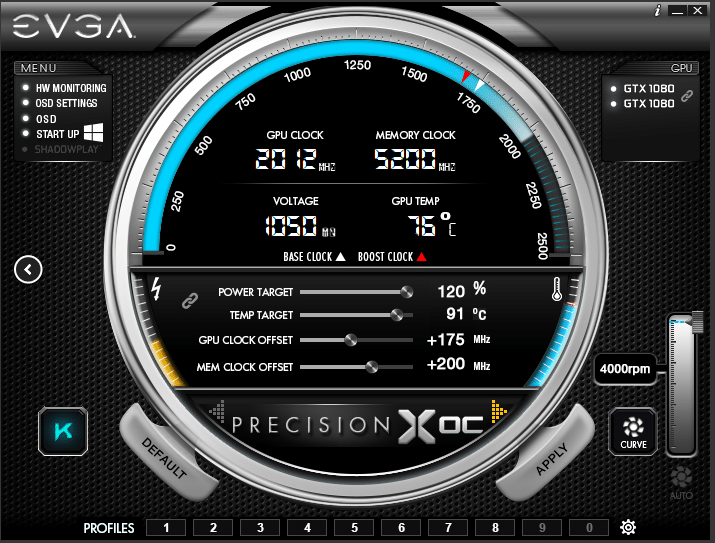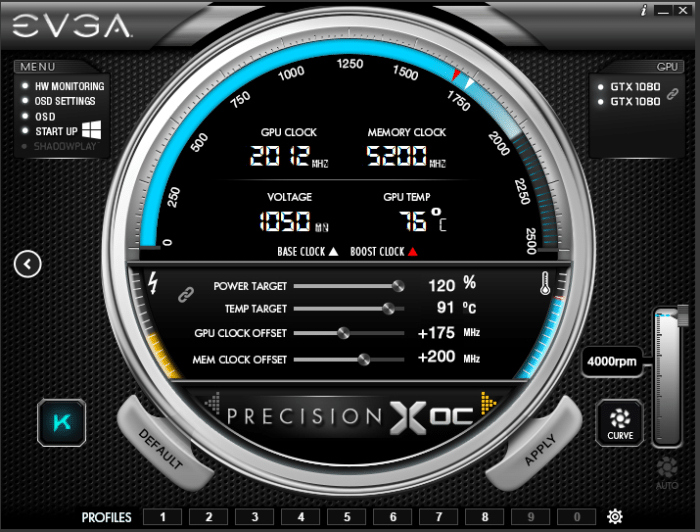 Standard OC is about what we are used to with Precision OC and we got our best results the brute force method. Up the voltage target to 120% and the target temp at 91°C then upped the Core incrementally until it artifacts. Once we had the core speed down we upped the GDDR5X memory until the driver started locking up. Once we reached Max OC we backed down the speeds a tad and were up and running stable in just a few minutes.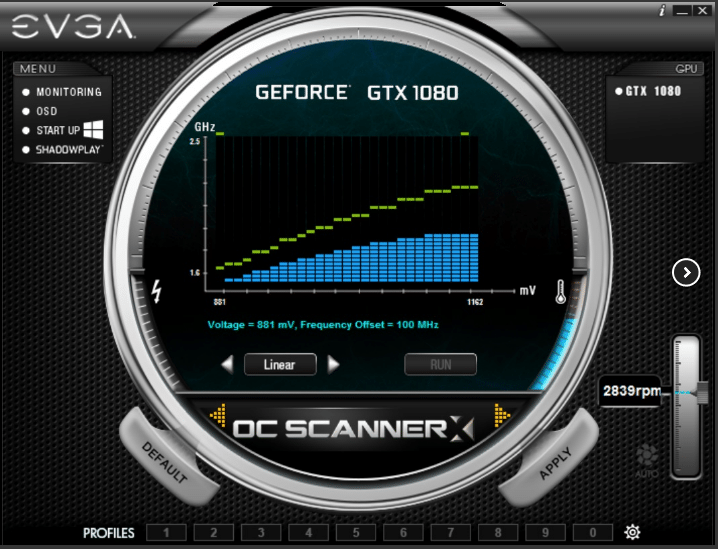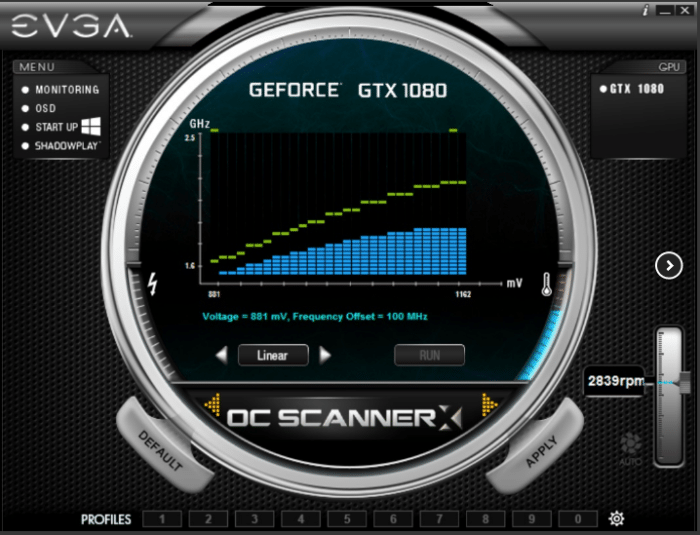 Linear you can set the voltage ramp but we didn't mess with it much as we got a satisfactory OC from Standard OC. We did find that you just click above the blue ramp to adjust the voltage ramp but the card handled it on auto just fine.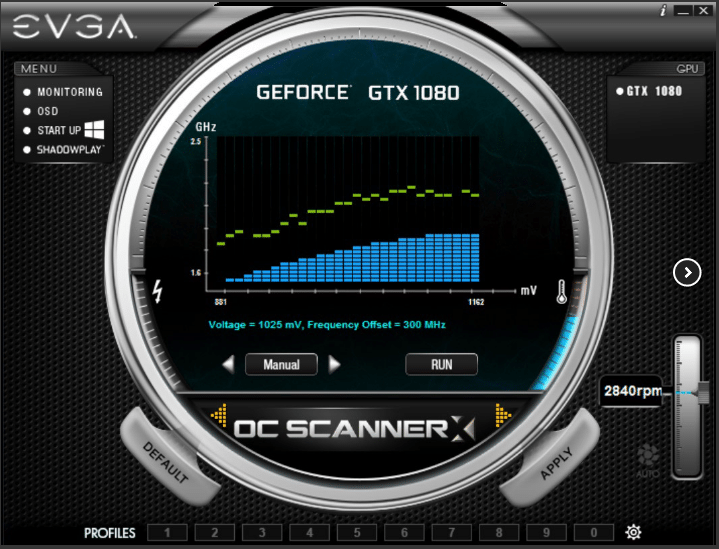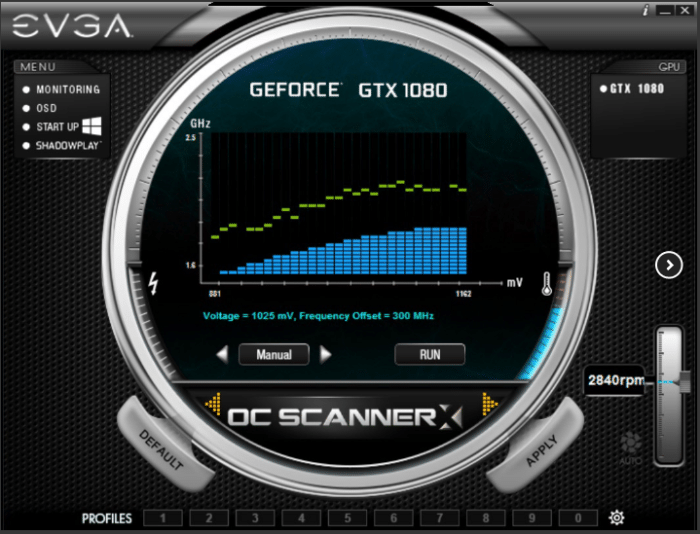 Manual was much like Linear but with more freedom to experiment with voltages as core speed increased. We suspect that the majority of OCers will use standard OC.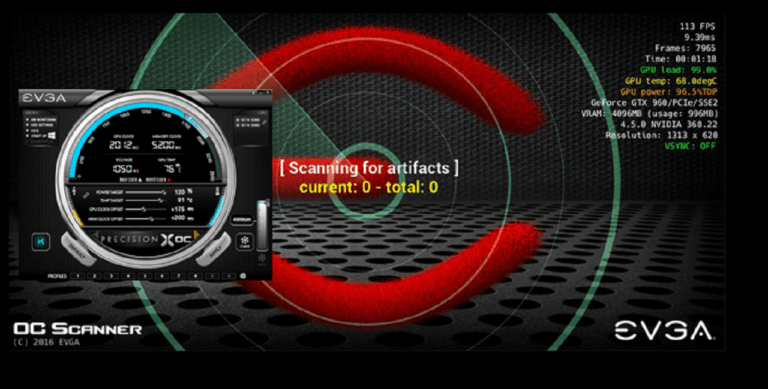 Auto Overclock ran well for us but we didn't get as high an OC as doing it from Standard OC. You will want to make sure your CPU and Ram OC is 100% STABLE not just oh well close enough. OC scanner kicked us out and rebooted a couple of times until we fine tuned our Ram voltages. We had no problems with testing as the first thing we do with a card is OC the dog muff out of it, if it's going to fail you might as well OC the heck out of it first. We haven't lost or damaged any cards OCing them first but it's a fine tradition and we stick to it. Once the OC is done and you have it out of your system your Geek blood settles down a little and you can get to work.