IOGEAR Chimera M2 Gaming Mouse
In the beginning of computer gaming you had your 400 – 800 DPI mouse and with limited 640 x 480 CGA that was enough. Today's gaming is light years ahead of stone age gaming with gaming peripherals exploding to stellar heights. We cane across IOGEAR and their IKON Keyboard a short time back and now it's time for the Chimera M2 Gaming Mouse to compliment it.
The Chimera M2 gets the best of both worlds as it's wired and wireless and sports a respectable DPI on the fly of 1000DPI, 1500DPI and 2000DPI. There are other mice that sport a much higher DPI and we've tested many of them but seldom do you see a mouse set to much higher than 2000DPI and frankly the DPI race has gotten out of hand.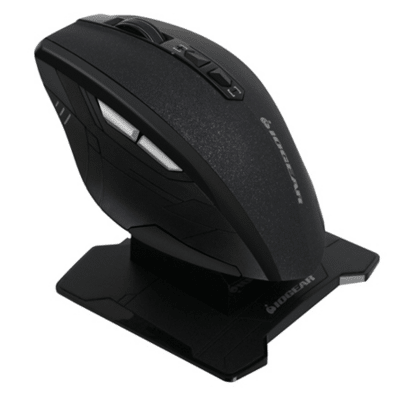 One of the most advanced designs we've seen, the Chimera M2 uses a double sensor setup with one Infra Red for power savings and a 2000 DPI Optical sensor with a mechanical switch on the bottom.
Overview
2.4GHz wireless connection – up to 33ft
Precision 7-Button Gaming Mouse with 3 macro buttons
Adjust DPI on-the-fly: 1000/1500/2000dpi (software adjustable down to 250DPI)
Designed to work flawlessly with IOGEAR KeyMander™
Downloadable Windows driver for customizing mouse functions
PART NUMBER MPN: GME652UR  UPC: 881317512604
WARRANTY INFORMATION 3-YEAR Limited Warranty
REQUIREMENTS
Windows® 10, Windows® 8.1, Windows® 8, Windows® 7, Windows Vista®
Mac OS X 10.3+*
USB 2.0
Custom software driver not compatible with Mac Os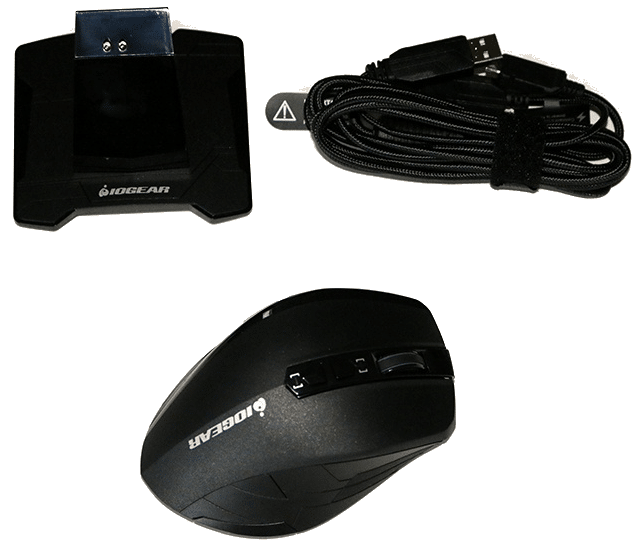 PACKAGE CONTENTS
1 x GME652UR Mouse
1 x GME652UR Charging Dock
1 x USB to Micro USB Cable
1 x Quick Start Guide
1 x Warranty Card
PLATFORM COMPATIBILITY
Windows Vista®, Windows® 7, Windows® 8, Windows® 8.1M
OS X 10.3+
BATTERY TYPE 1,100mAh lithium polymer rechargeable battery