IOGEAR Kaliber Gaming IKON Gaming Keyboard
Far to often the least consideration given to a killer computer is the gaming accessories. Face it by the time you get the core parts built you have an empty wallet and whatever you can afford often ends up being your keyboard. Your old keyboard might take up that gaming slot but gaming every advantage is important and if you settle for a regular $15 keyboard you are giving up a lot of advantage to the competition. The IOGEAR Kaliber IKON Gaming Keyboard is a full featured membrane gaming keyboard with 26 anti-ghosting keys and 3 color adjustable back light it features key swap and key lockout. Coming in at $44.95 free shipping the IKON is aimed at affordable gaming.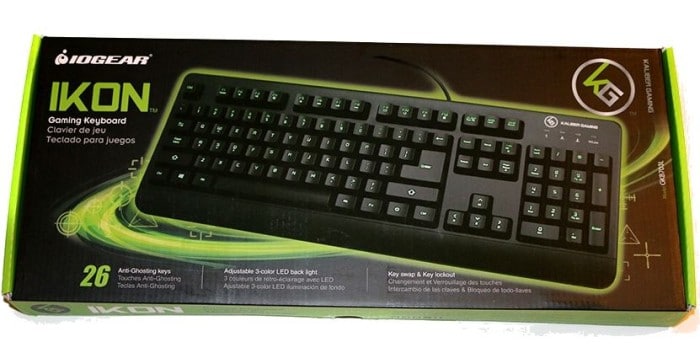 Keeping a traditional keyboard look and feel about it the IKON's design is intended for gamers but without the extra cost of mechanical switches. Mechanical switches are exponentially more expensive than membrane designed keys. The least expensive mechanical keyboard we've seen of late was in the $80 range and to some $80 – 90 is just out of the question for a keyboard. To illustrate how far mechanical had gone it's not uncommon to see a mechanical keyboard hovering around $200 for the high end models most gamers would want in their secret hearts.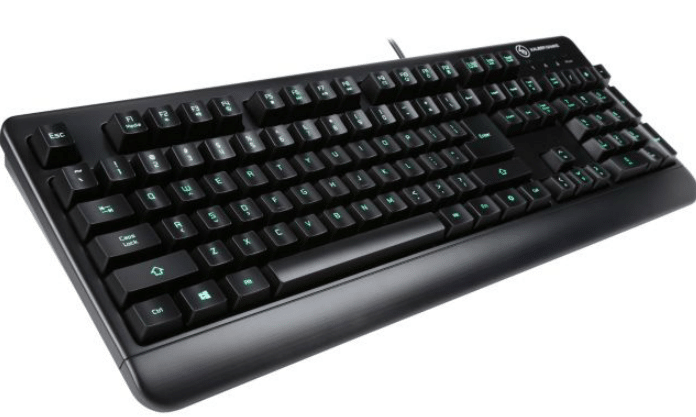 Having used the IKON for more than a couple of weeks the experience was pretty comfortable but a wrist rest would have been a good idea. During long gaming sessions we found ourselves wishing for a wrist rest. The all important WASD keys didn't have a raised ridge on them so we had to glance down ensuring our fingers were in the proper placement at times.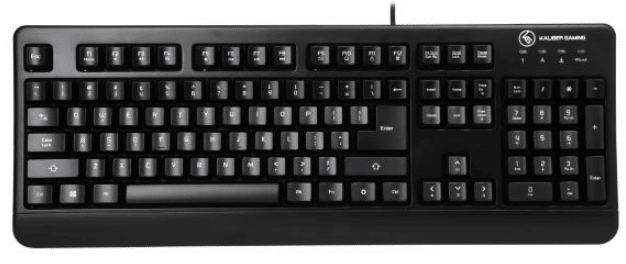 The minimal design on the IOGEAR IKON Gaming keyboard leaves a little to be desired but it's understandable at this price point to spend money on hardware and not on a bunch of frills.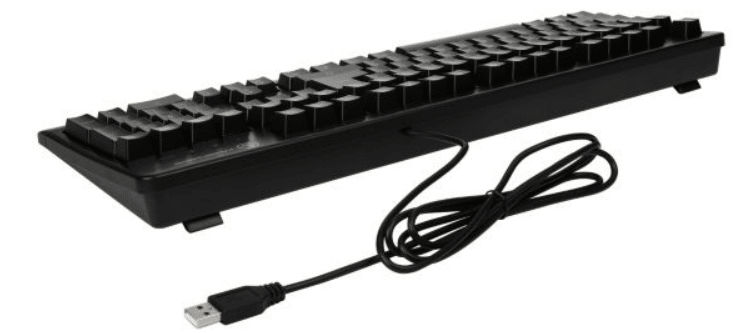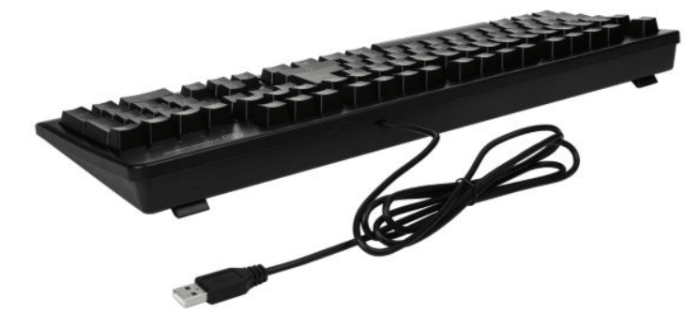 The feet on the IKON are firm enough so there's no worries about snapping one off. The cord isn't woven fiber but it's solid and there's plenty of length.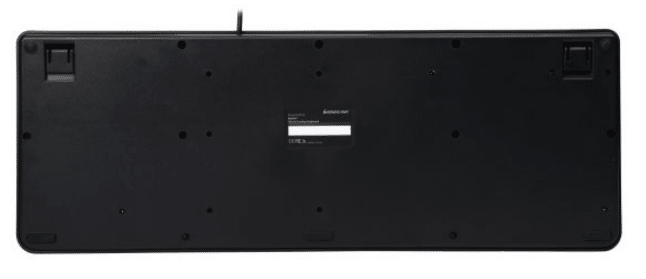 The back of the IKON keyboard is fairly unremarkable just the feet and a little product description sticker.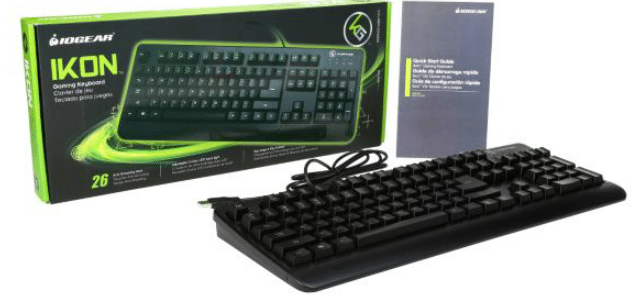 We don't expect a lot of bundle at this price and you get the IKON and a Manuel which you will need to keep because the changeable functions on the keyboard are accomplished by key code combinations.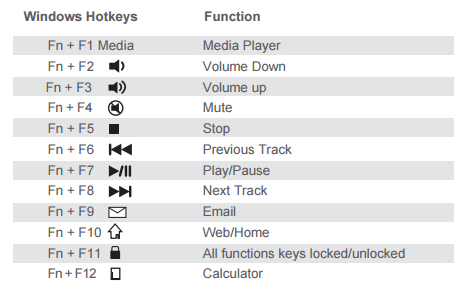 Until you get used to the key functions you may want to use your scanner to copy or print the functions to prevent digging into the book to find them. Once you get used to them they aren't hard and provide full multimedia function.
Colors

The color palette, while limited to 3 colors, did make night gaming much easier.


The blue color was our favorite backlight color for brightness and usability.


The Aqua.Teal color  works well enough but on Teal we found we missed a space bar LED.