Final Thoughts & Conclusion
After a month of off and on use of the IOGEAR Kaliber Gaming Keyboard we found more positive things than negative. Resting in


the mid $40 dollar price bracket we wouldn't kick it off our desks if money were short at the end of a build. We wouldn't kick it off our desks period. The IKON isn't as full featured as some of the massively priced mechanical we've laid hands on but still pretty functional for casual to mid-line serious gamers.
You need to use the manual to set the key code combinations for the functions on the IKON which is a two-edged knife. The sharp edge is you don"t have to drop out to a configuration utility. The dull edge is there is no configuration utility and remembering that many key codes during intensive gaming is a hindrance.
The keys did give a tactile feedback but nowhere near that of a mechanical keyboard but then the IKON is nowhere near the price of a mechanical. Keyboards are one of the most important peripherals and as far as fatigue goes the IKON did pretty good but a wrist rest would have been better.
The three color back-lighting was welcome and during low light gaming provided plenty of light to game by.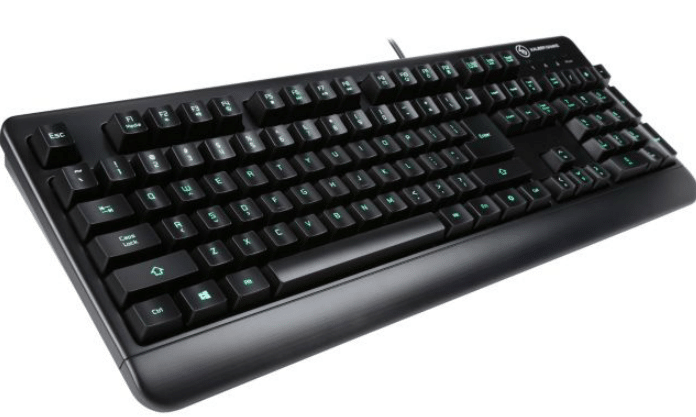 Overall we like the IOGEAR Kaliber IKON Gaming Keyboard and we especially like it for the price but the skimpy amenities are something you will have to get used to if you've used a high end keyboard. For beginners and mid-level gamers we'd give the IKON a go.