Software
As is common across the industry, Corsair uses its CUE software for its keyboards, mice and headsets, so you only need to have one software application running in the background to manage all of your gaming peripherals.  This makes managing your devices a breeze and also makes you want to have a Corsair keyboard, mouse and headset, so you're not dealing with different software interfaces that need extra processes running in the background.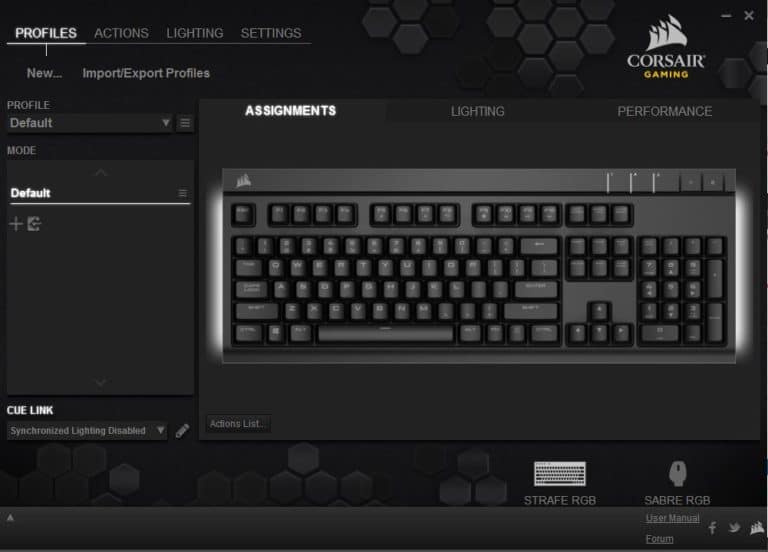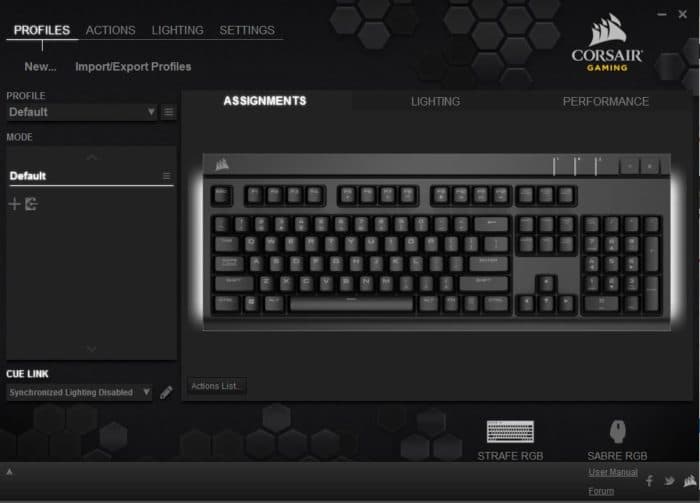 The first menu that comes up when you open the software is the profiles menu and within this you find the three secondary menus to change the key profiles by right clicking on the keys.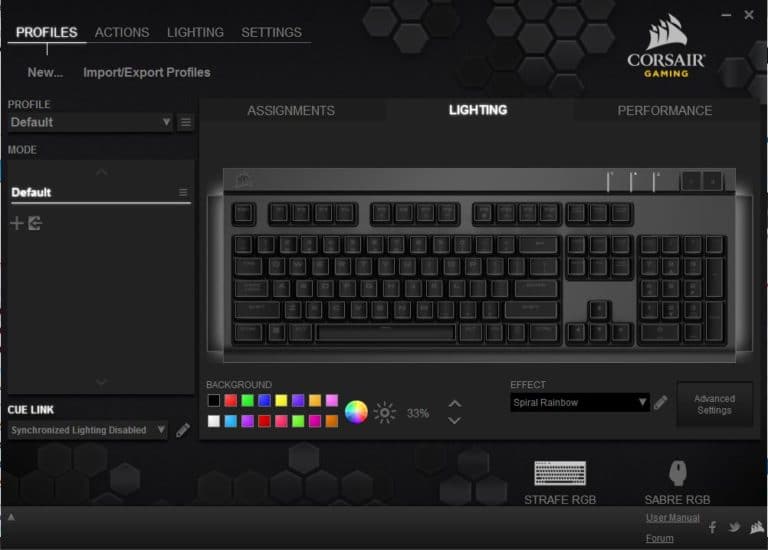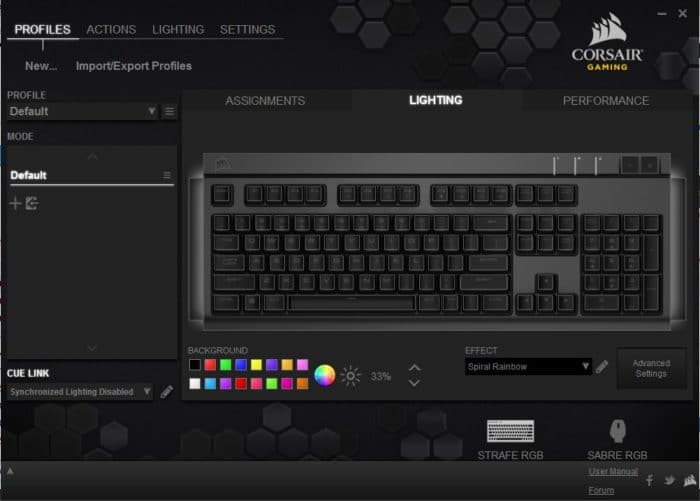 The second menu deals with the lighting effects. You have the standard settings menu that gives users a simple option to configure the RGB lighting and effects. Users can also opt to use the advanced settings lighting menu to customize every key on the keyboard, including the WIN lock switch.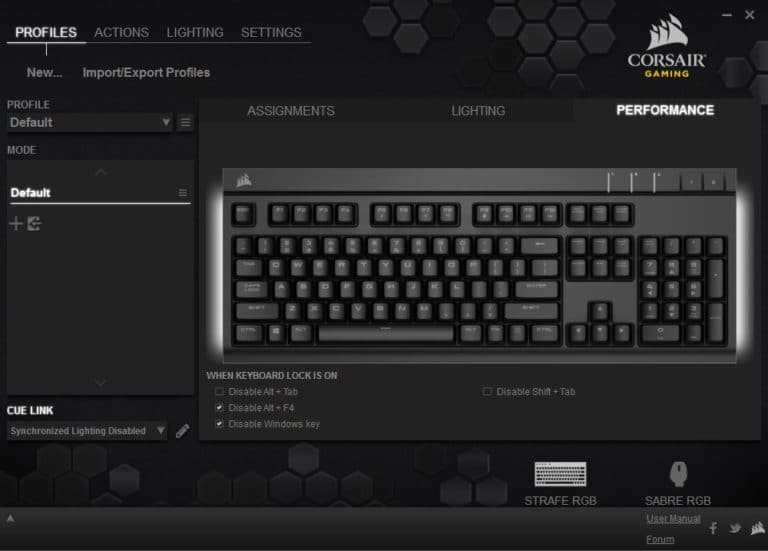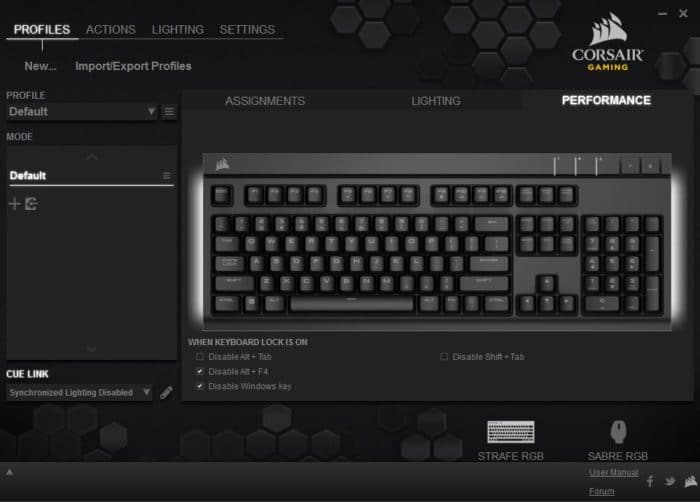 The performance tab allows you to adjust the WIN lock key to disable additional keyboard controls like Alt+Tab that could also cause your game to minimize. We felt this to be a nice touch by Corsair to enable the WIN key lock to also disable other keyboard commands that would minimize or close your game and cost you the battle.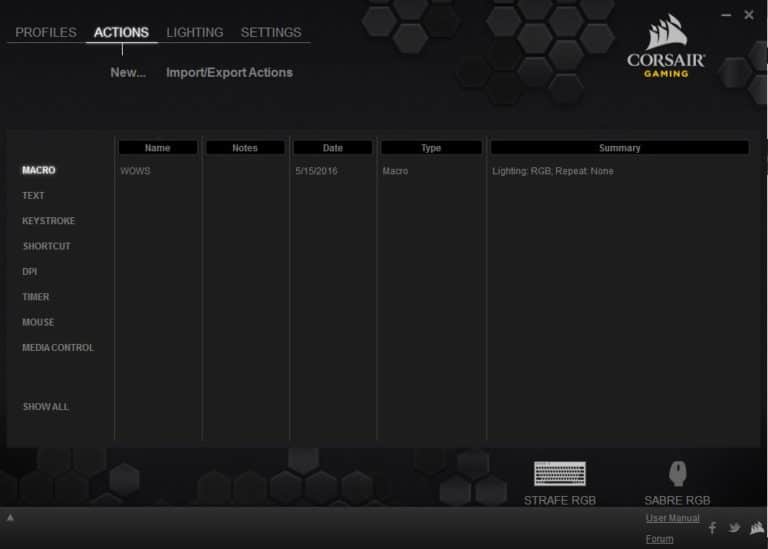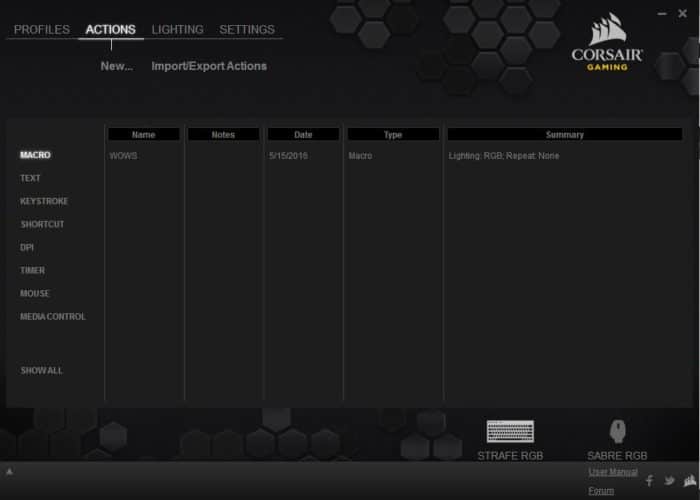 The next menu is the actions tab which allows configurability to eight different additional menus, which is considerably more complex but offers a wide range of customization that allows you to adjust the keyboard to your preferences.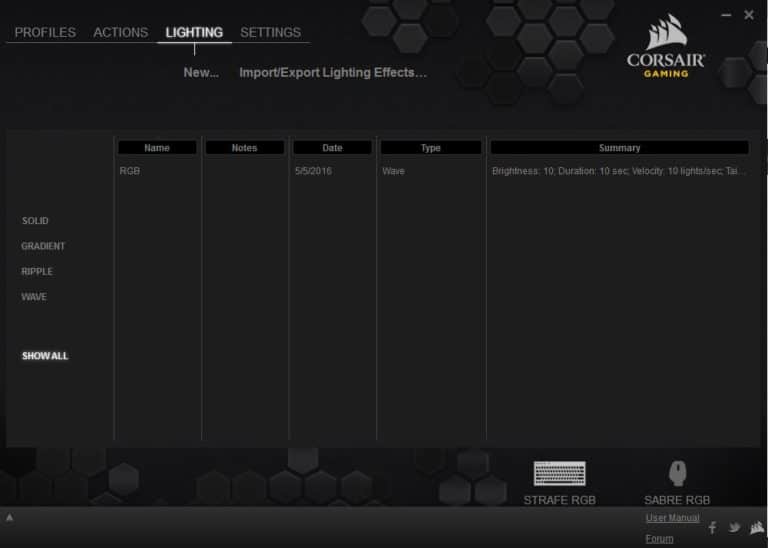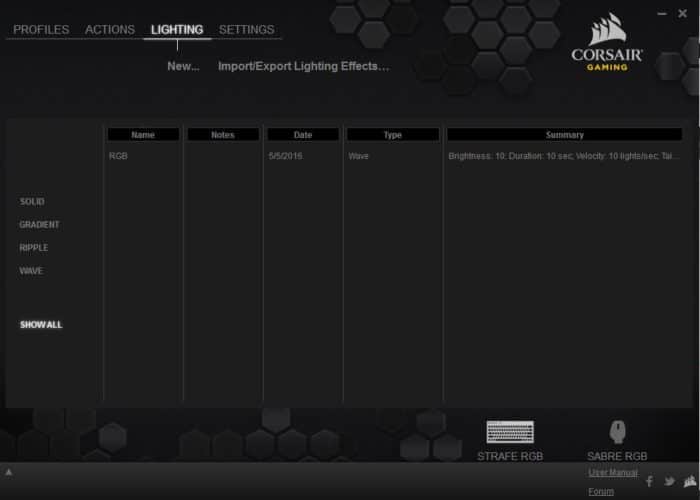 Next we get to the lighting menu that allows the user to customize all aspects of the RGB lighting of the Strafe RGB. However, we found that the advanced settings menu in the lighting profiles was more intuitive.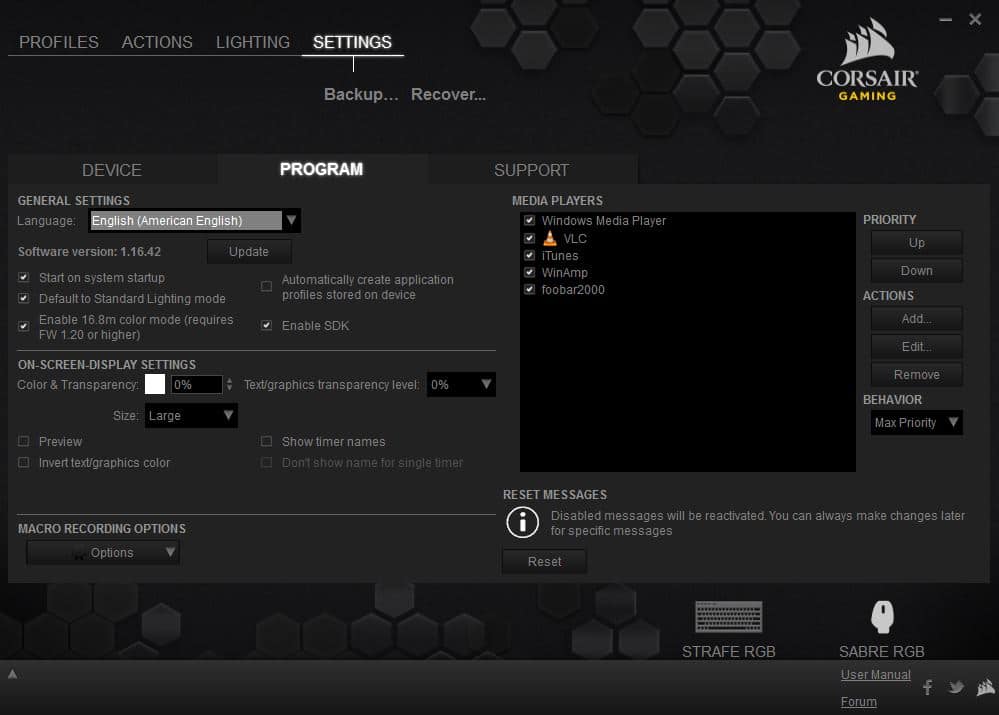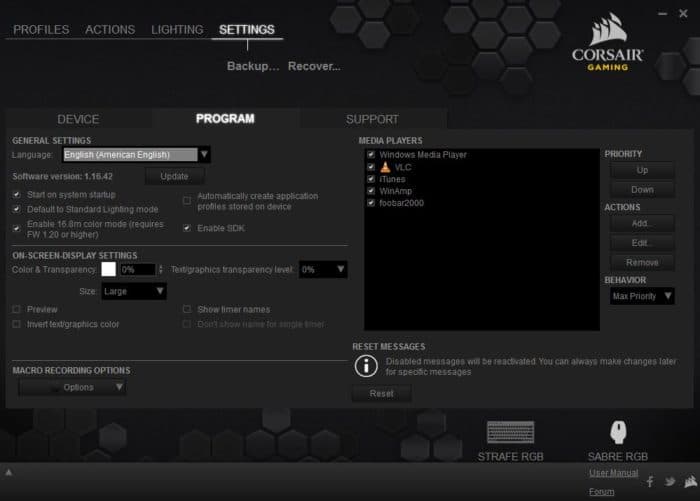 The final menu is the settings menu that allows you to configure a multitude of additional options like updating firmware, transparency and languages.