ROG MAXIMUS VIII IMPACT – Testing
Testing we turn off any internet connection and reboot the machine to ensure Windows 10 pesky updates don't skew numbers. Once rebooted we disable the internet open the task manager and wait about 10 minutes for any background tasks to finish. Once the CPU usage is at or below 1% we proceed with our tests. Each test is ran three times, we then average the three tests and report that score here. Should we run into any anomalous tests we toss the abortion test and run the test again.
Test Rig
"Pew Pew"
Case Type
DIYPC Open Test Bench
CPU
Intel Core I7 6700K 4.0 – 4.2GHz
Motherboard
ASUS ROG MAXIMUS VIII IMPACT
Ram
Mushkin Redline 2666Mhz
CPU Cooler
Corsair H110i GTX
Hard Drives
Kingston 120GB SSD
Optical
none
GPU
EVGA GTX 960 SSC \ R9 380
Case Fans
1 x 180mm Mosfet / CPU / Ram cooling fan
1 x 120mm PCI-E Cooling Fan
Docking Stations
None
Testing PSU
SilverStone 1500W ST-1500
Legacy
None
Mouse
Razer Diamondback Chroma
Keyboard
Razer Deathstalker Chroma
Any Attempt Copy This System Configuration May Lead to Pure Joy 
OVERCLOCKING

Now for the moment of truth. It's time to see if the MAXIMUS VIII IMPACT is truly capable of Overclocking with the big boys.
ASUS EZ TUNING WIZARD
We have including a walk through the OC portion of ASUS's EZ Tuning wizard to show the simplicity and what kind of results it will produce. The process took less than a minute, we have included screens of each option and what we chose, as well as the end result of those choices. The Tuner decided the MAXIMUS VIII IMPACT should OC to the same settings chosen for it's much larger counterparts, the MAXIMUS VIII IMPACT had no problems with this.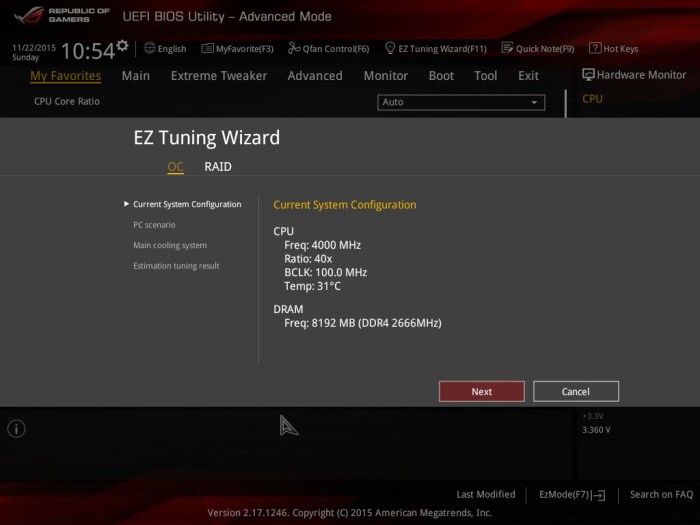 ASUS EZ Tuning Wizard options, click to enlarge.
Below we see a CPU-Z shot of the results produced by the EZ Tuning Wizard which are par for the course.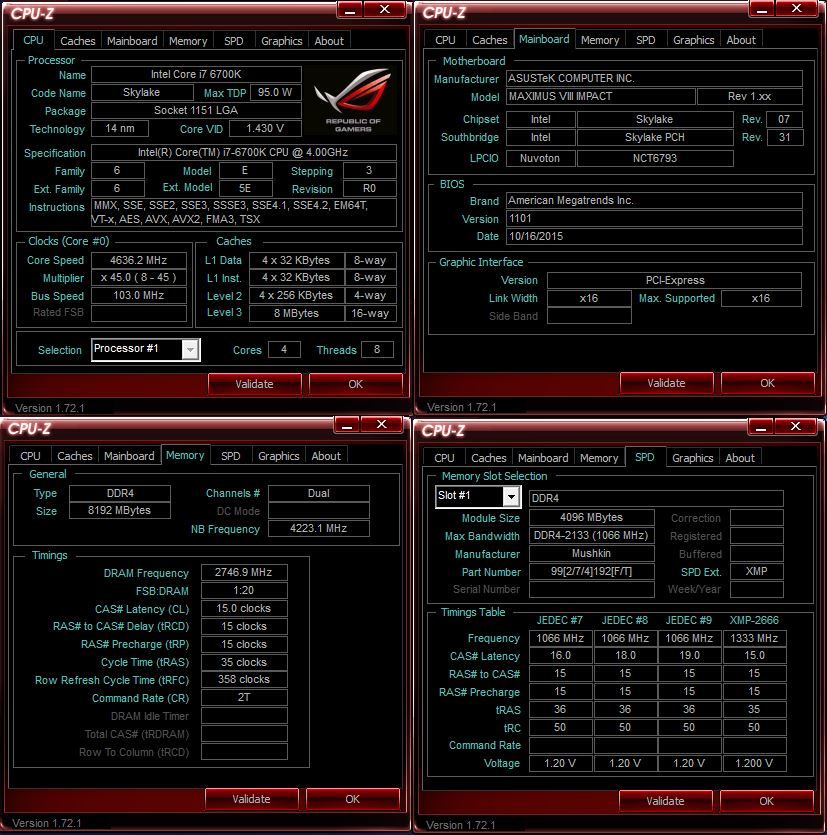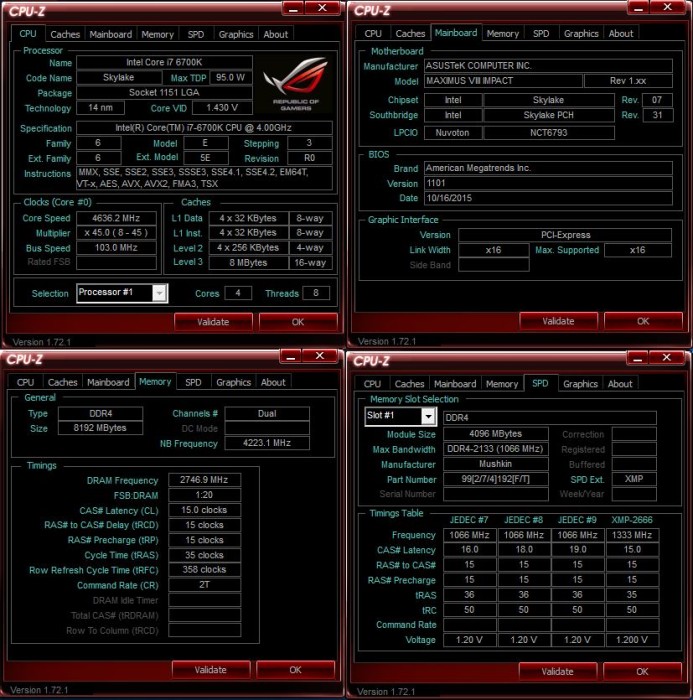 The MAXIMUS VIII IMPACT pulled these numbers on its own without even breaking a sweat. >4.6GHz core and >2700MHz memory. Next we will go for the full OC. Can the MAXIMUS VIII IMPACT pull it off?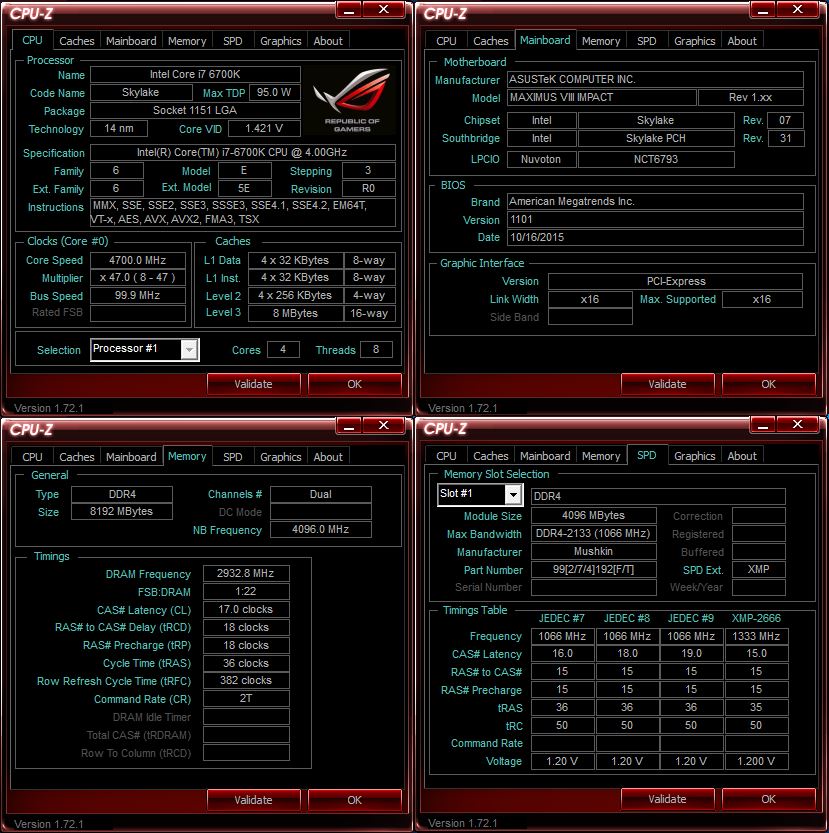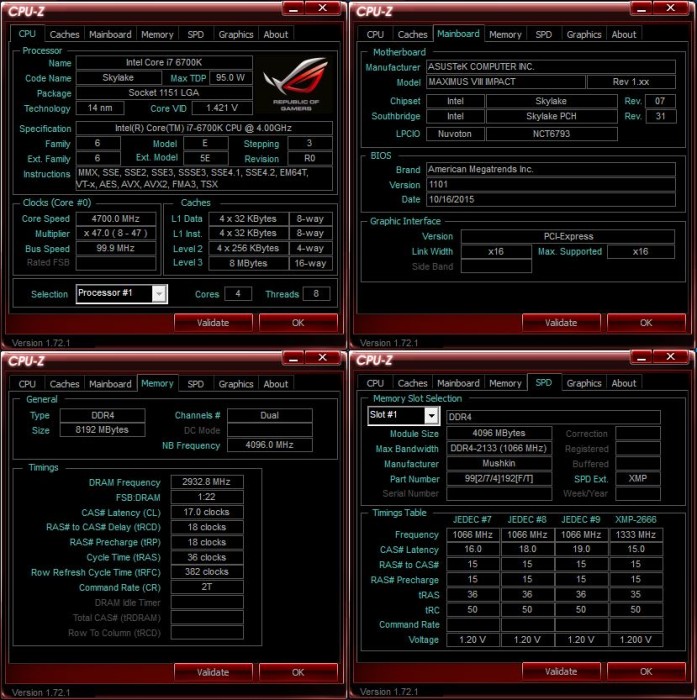 For a motherboard to prove to us here at Bjorn3D that it is an effective OC'er it needs to be able to allow the CPU to hit 4.7GHz and memory to hit 3000MHz plus. The MAXIMUS VIII IMPACT passes this test with flying colors, no trouble at all. We hope you didn't forget the MAXIMUS VIII IMPACT is a mITX board, we nearly did when seeing the performance capability.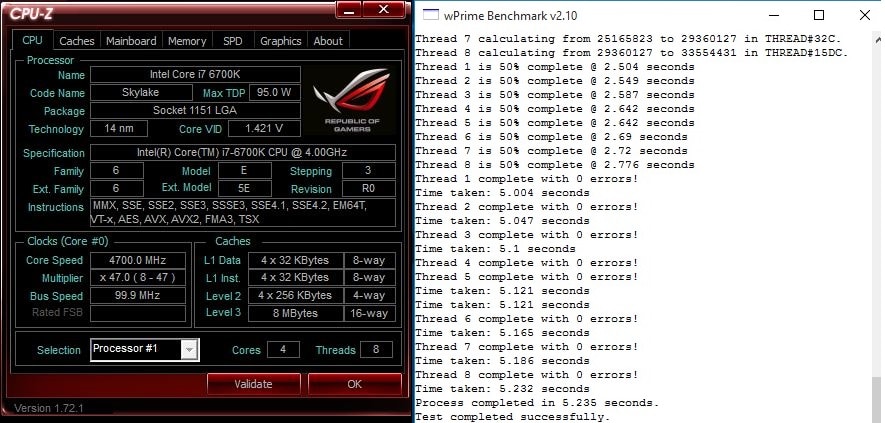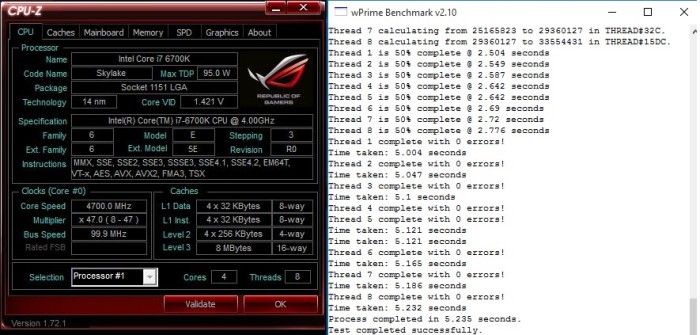 We run a few benches and a light gaming session to see how the OC holds up on the IMPACT. The OC held stable and we didn't experience any anomalies.
MEMORY OVERCLOCKING
We are using Mushkin Redline 2666MHz which we have hit 3000MHz with in the past and knew the memory was up to the task, so it was all down the MAXIMUS VIII IMPACT.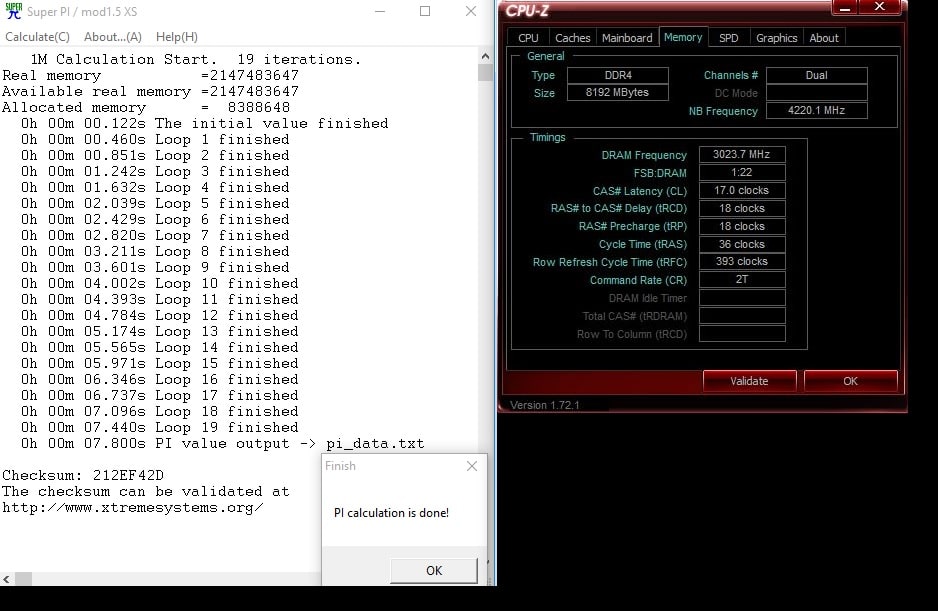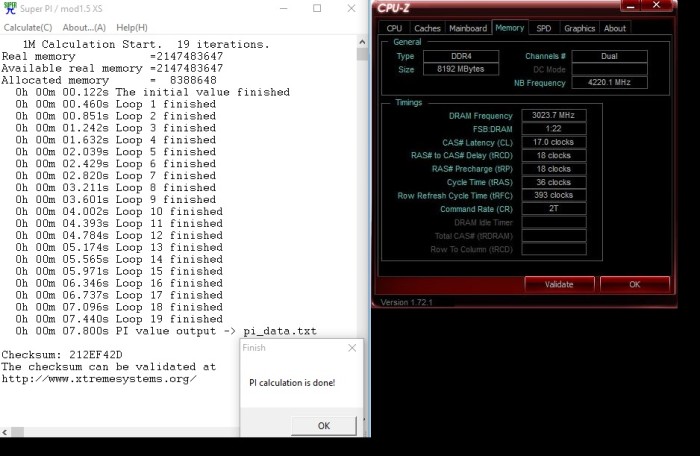 With it's optimized layout and top notch hardware the MAXIMUS VIII IMPACT once again succeeds.
TEMPERATURES

For Thermal readings we run a series of benchmarks and put a solid load on our CPU to start making some heat. Below we see our i7-6700K processor under a 100% load @4.7GHz. The OC held stable throughout testing.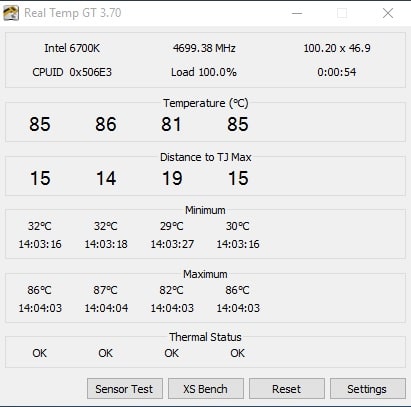 We were running a Corsiar H110i GTX AIO cooler that was able to keep us within our acceptable temperatures with a pretty modest fan curve.  Keep in mind you aren't going to hit stable 4.7 with a $40 dollar air cooler, well not for long anyway till the CPU fries itself. You can never go wrong investing a bit extra in a solid CPU cooler, be it air, AIO, or full LCS, treat your CPU to the best cooling within your means.