PERFORMANCE
We installed Windows 10 on the Vorsair 128 GB Force GS, made sure it was fully updated and then turned off the auto-update so it would not affect the benchmarks. All benchmarks were run at 1920x1080p.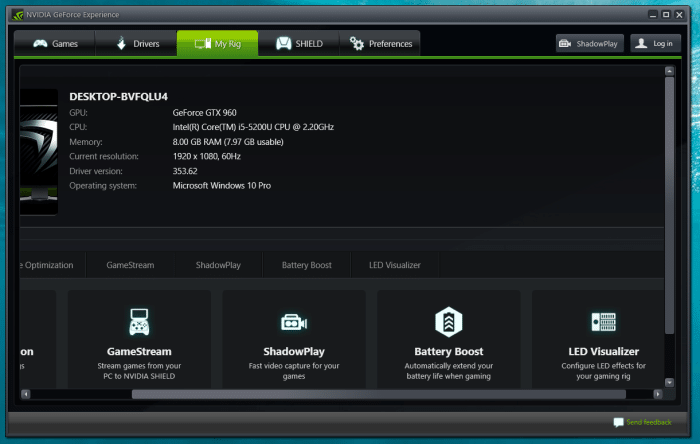 The specifications as Nvidia GeForce Experience sees them.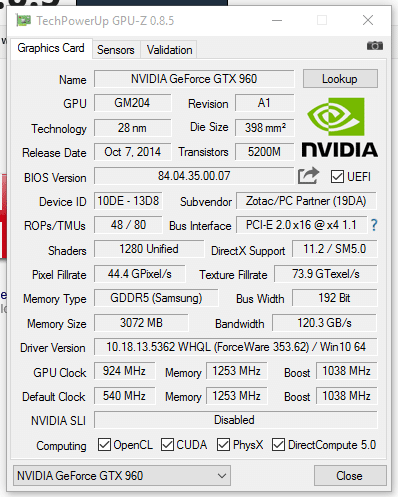 And here are the specifications of the GPU via GPU-Z. As mentioned before, if you click on the "lookup"-byutton it takes you to a web page about the GTX970M-GPU.
3DMark
Let's start with 3DMark.