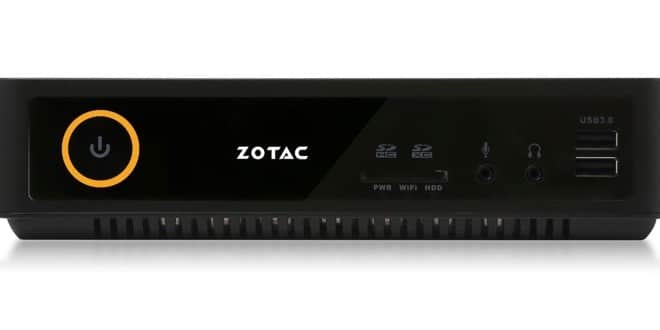 Zotac MAGNUS EN970 Gaming mini-pc
Inside the Zotac Magnus EN970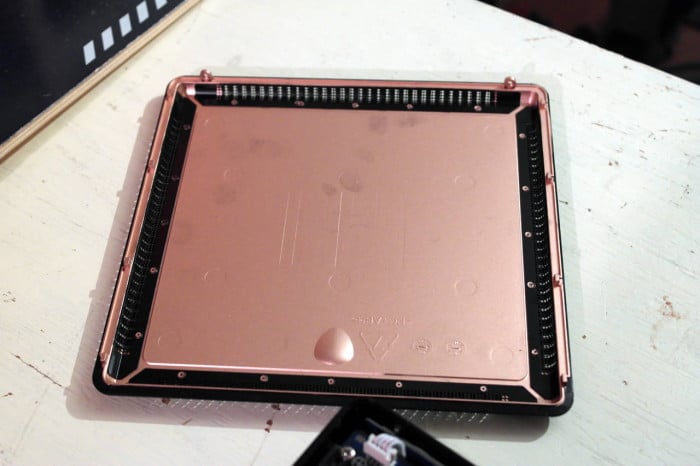 The lid is screwed on at the back of the PC and can easily be slid off after they are removed.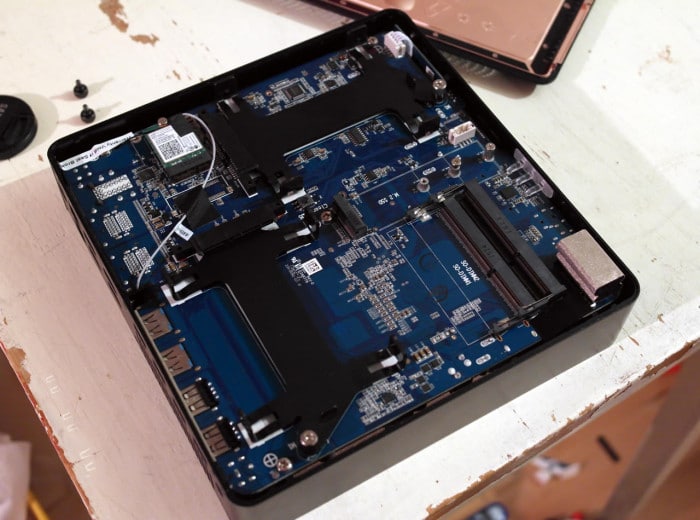 Visible here are the two holders for 2.5″-drivers (SSD or HDD), the two sockets for the memory as well as WiFi-module (top left) and the M.2-slot just besides the memory.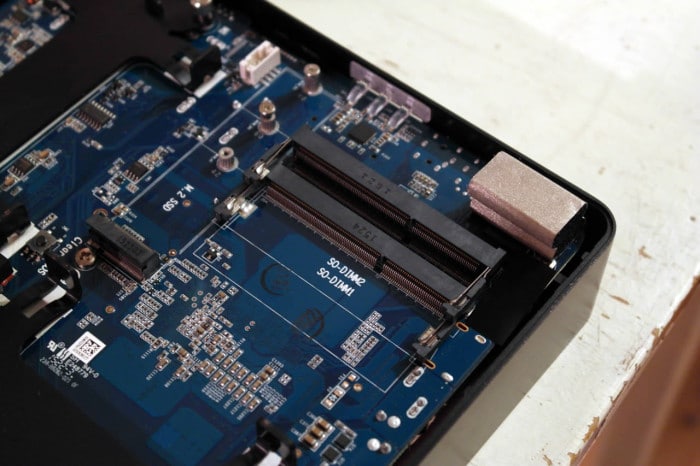 A close-up of the memory-slots.The PC takes DDR3 SODIMMS.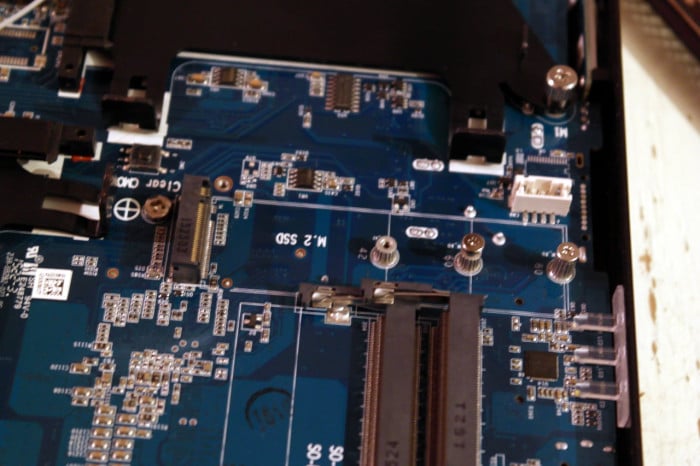 And here is the M.2-slot for a M.2-SSD. Basically you can use up to three storage drives in this little PC.
INSTALLATION
While Zotac sells a Plus-model of the Zotac Magnus EN970 which comes with storage and memory we are reviewing the bare-bones version.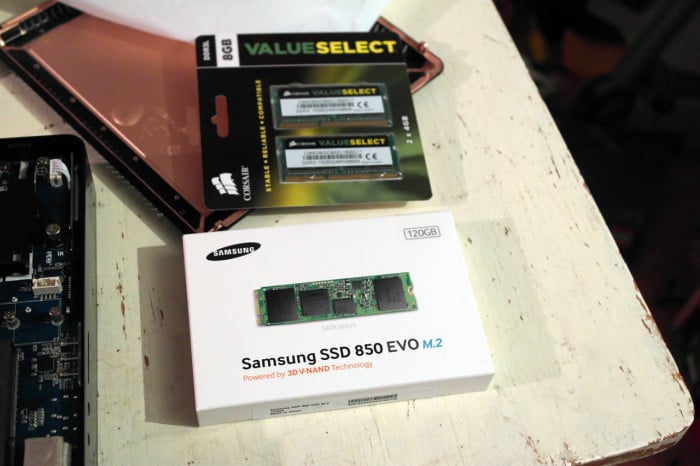 We went on a minor shopping-spree and picked up some Corsair DDR3L 1600MHZ 8GB 2x4gb SODIMM's and a Samsung SSD 850 EVO M.2 drive. In addition to this a Corsair 120 GB Force GS SSD was installed.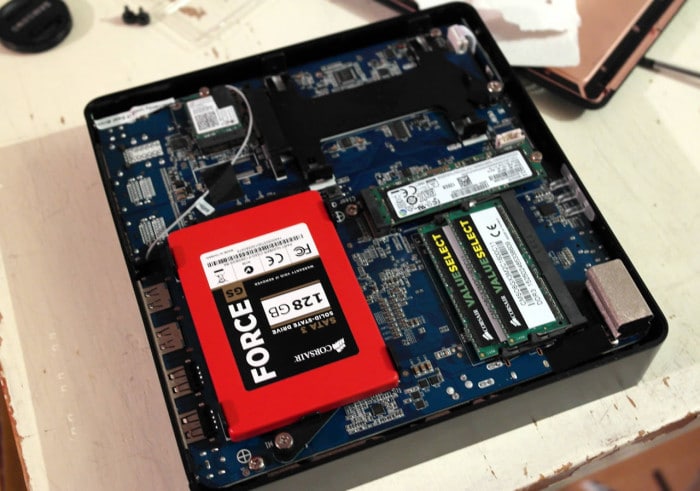 And here we have everything installed. It is really easy to install everything and you will quickly be ready to start installing the OS. Note that it also is easy to change the WiFi-module if you want to do it.