Zotac Shaved a Little Off The Already Dainty RTX 2070.
One of the first aftermarket partner model 2070's has rolled in. It is from our friends at Zotac, the RTX 2070 Mini. This model does not appear to be a Overclock model on the surface and might even be a non A GPU due to its less diminutive price point.
Zotac have made a name for themselves not just with mini cards but some pretty badass cards across the board, all while being a smaller outfit than some of the bigger players. Zotac is also well known for their mini PC ZBox variants as well. I remember when Zotac used to make tiny ITX and NANO boards which were pretty cool back in the day. Zotac however has evolved with the industry.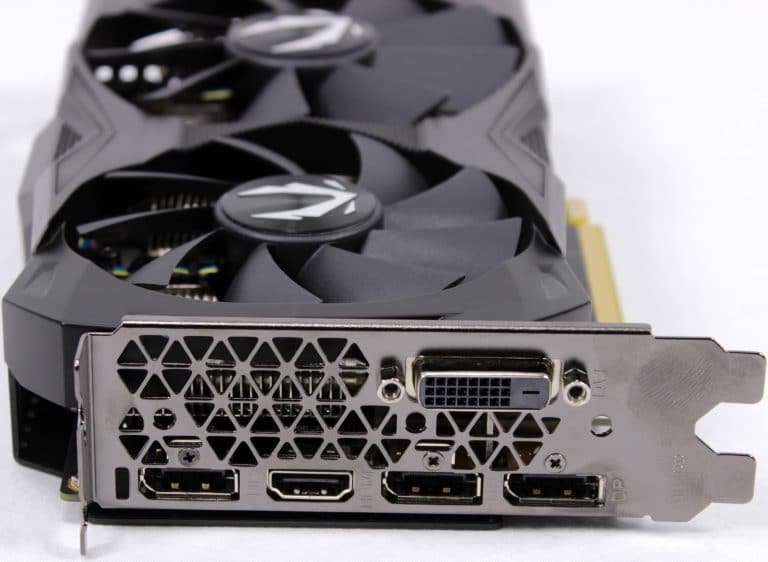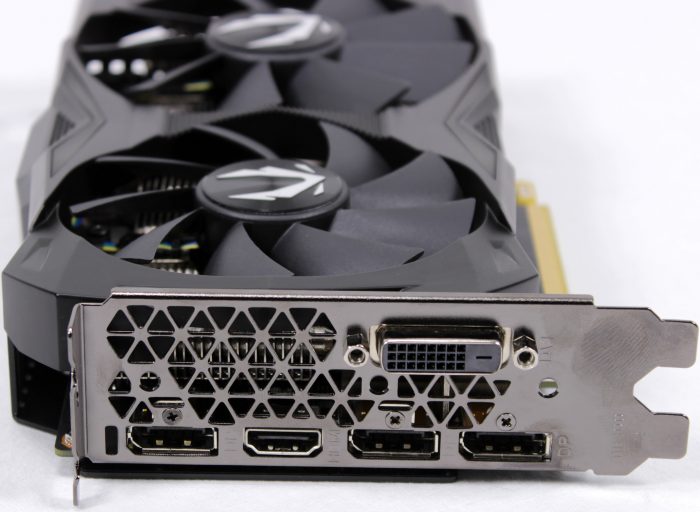 The RTX 2070 Mini from Zotac joins the RTX Stable with a price point of $539.99 which places it quite a bit behind the Reference FE Model.
Zotac GeForce RTX 2070 Mini $ 539.99 (Source: Newegg)
This price point of this 2070 Mini is a fair bit below the RTX 2070 FE we looked at before but being that we have not de-clothed this card yet it is possible that the Non A version TU106 could be the reason here. I have not used a Non A version of the 2070 Die yet so if this turns out to be the case, we will explore how much of a detriment this may be.
Features
New Turing based GPU featuring hardware-based acceleration and hybrid rendering capabilities
New Streaming Multiprocessor (SM)
Turing Tensor Cores
Real Time Ray Tracing (RTX)
New shading enhancements
Deep Learning Features for Graphics (DLSS and more)
Dual staggered focused fan cooler
GDDR6 High-Performance memory
GPU Boost 4
Specifications
Graphics Card

Nvidia GeForce RTX 2070

Graphics Engine
NVIDIA GeForce RTX 2070 Core TU106-400-A1

Bus

PCI Express 3.0

Video Memory

GDDR6 8GB

Core Clock (OC)

GPU Boost Clock: 1620 MHz, GPU Base Clock: 1410 MHz

CUDA Cores

2304

RTX OPS

45T

GIGA Rays/s

6

Memory Clock

14000 MHz

Memory Interface

256-bit

Resolution

Max Resolution:7680×4320

Interface

HDMI Output: Yes x 1 (Native) (HDMI 2.0b)




Display Port: Yes x 3 (Native) (Regular DP)

DVI-DL: Yes x 1 (Native)

HDCP Support: Yes

Power Connectors

1 x 8-pin

Dimensions

8.3″ x 5.08″




211 x 129 Millimeter
Here we can see that the Zotac RTX 2070 Mini is definitely a non A GPU. Also the card loses about .7″ so not much was removed vs the Nvidia FE card but it is still shorter on the long end. However the card is taller above the IO area but almost half an inch so its an interesting trade-off here.