Final Thoughts
The XFX R9 380 4G DD Black Edition embodies the best of the best components engineering and cooling and is designed for the most demanding of video card

enthusiasts. The Ghost Thermal 3.0 Technology and the Double Dissipation 90mm fans gave us nice and cool running temperatures. The longer we look at the XFX R9 380 4G DD Black Edition and it's brothers the more we like the 380's. The R9 380s generally run in the $195 – $249 dollar range with the XFX R9 380 4G DD in the higher end of the price bracket and most people can afford a R9 380 now then when the price drops after the next-gen cards come out pick up a second one for Xfire and you have a powerful Xfire setup for a decent price.
XFX really put out a nicely equipped highly binned GPU on the Black Edition and if you are looking for an extremely high quality GPU with one of the best OCing cores we've seen it will be hard to go wrong picking up the XFX R9 380 4G DD Black Edition.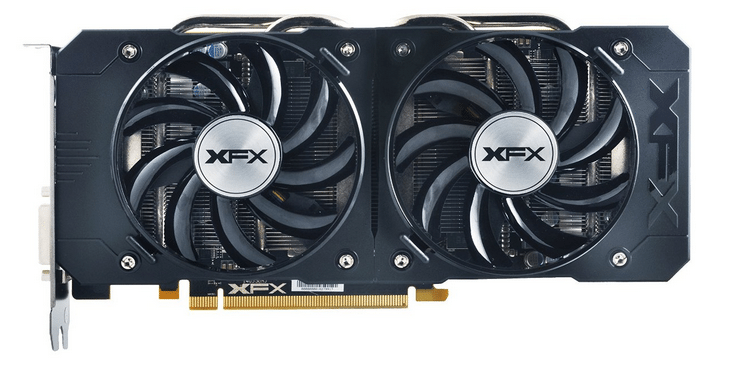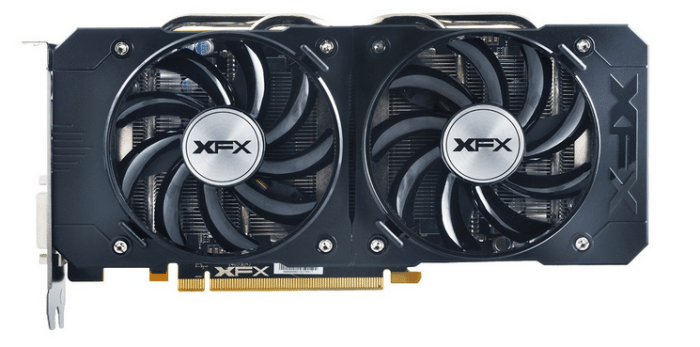 XFX fielded one well designed R( 380 4G DD Black Edition, the components cost a little more but if you are going to live with a Video Card for a few years it's better to shell out a few extra bucks for high quality components. DirectX 12 games are on the near horizon and more than a good portion of them are optimized for Mantle an exclusive AMD GPU feature. Mantle is the driving force behind XBOX One and Playstation 4 so game ports should run smoother and with less issues on AMD Video Cards. Lets not forget that all the new XFX video cards are Windows 10 ready. We wouldn't have a problem recommending the XFX R9 380 4G DD Black Edition for gaming today and when the price drops getting a second one for budget friendly Crossfire.
Pros
Cons

Good Overclocking
Small Form Factor
DD Cooling System
Ghost Thermal Technology
Quiet Operation
Outperforms GTX 960
Best Quality Components and highly Binned core.
4GB GDDR5
Win 10 Ready
DirectX 12
2 Year Warranty