XFX R9 380 DD Crossfire
We have two XFX R9 380 DD 4G cards one has a core speed of 1030 and the other at 990 and since we didn't overclock the Crossfire set CCC will clock them both to the 990MHz setting.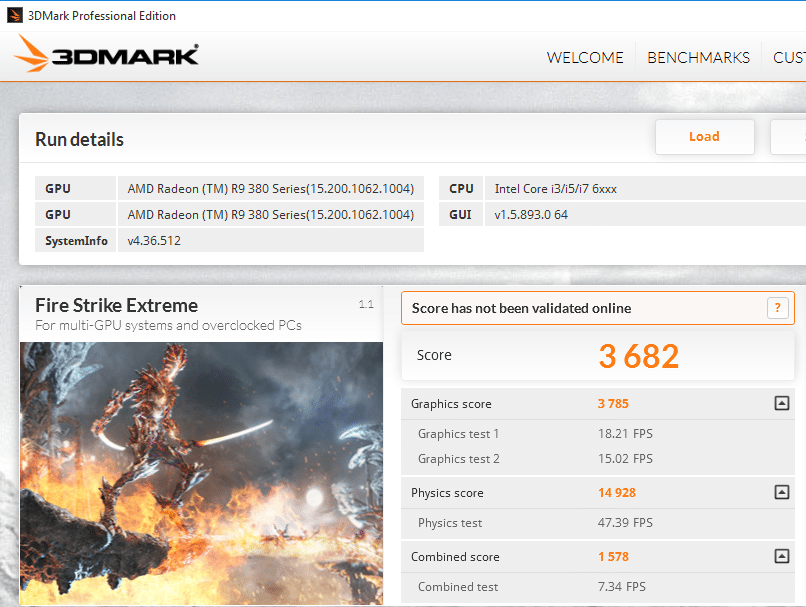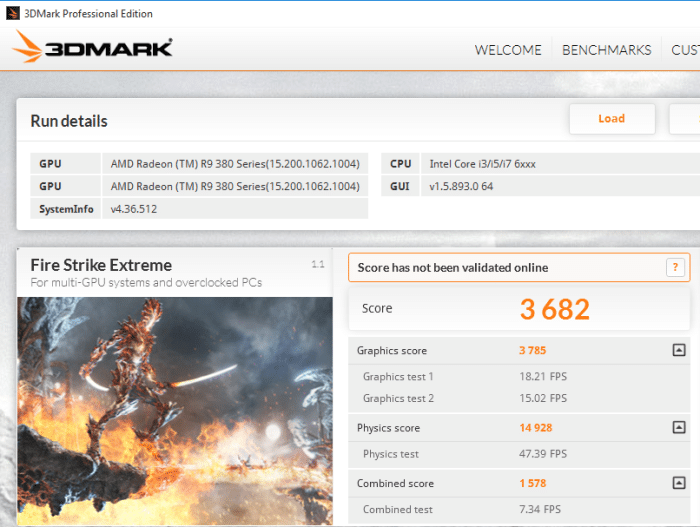 Without XFire running on FireStrike Extreme we got a 3682 overall and a 3785 Graphics score.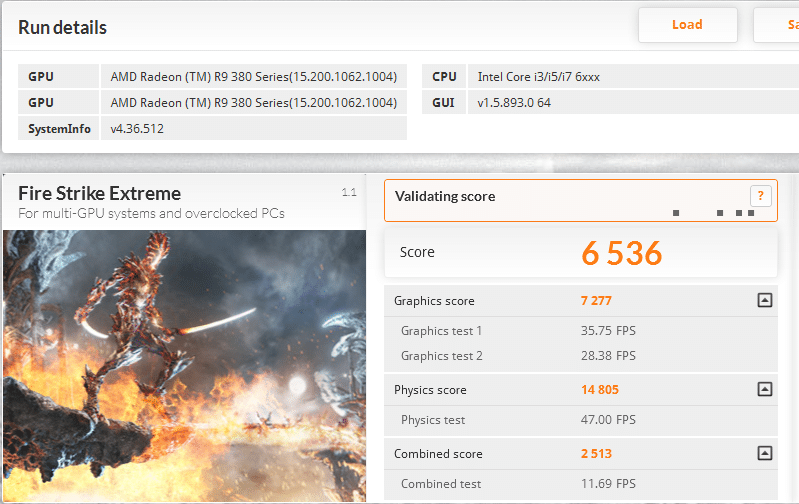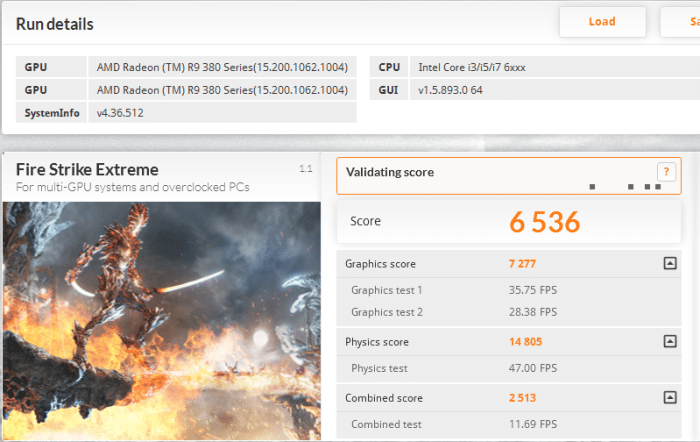 Put a little Xfire on FireStrike Extreme and we get 6536 and a graphics score of 7277.  Perfect scaling would have been 7364 on the overall score and we got 6536 overall on XFire so as you can see using just two R9 380's is pretty worthwhile. Like we mentioned before snag one now then when the next generation comes out and the price drops snag your second one.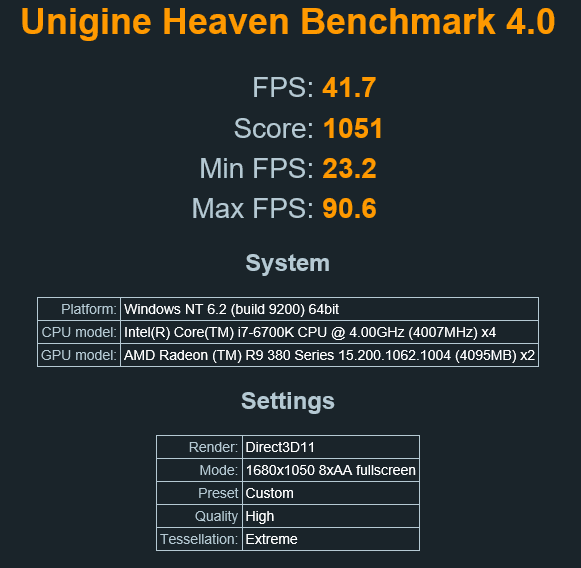 Now Single Card we got 41.7 FPS and a score of 1050 so lets take a look at the sweet XFire score.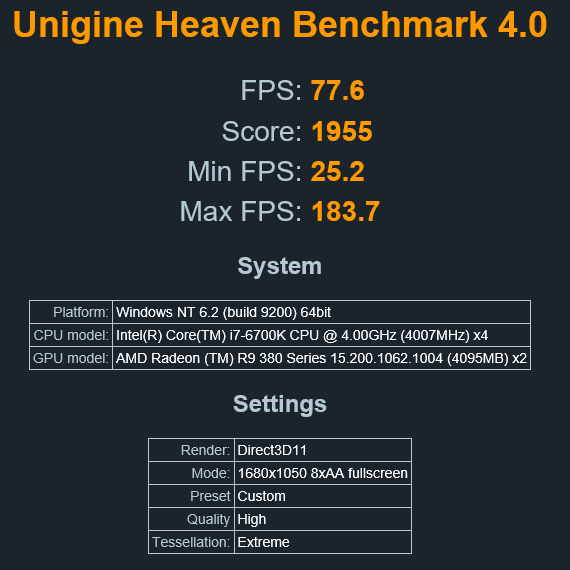 We jumped from 41.7 FPS to 77.6 FPS and the XFire total score is 1955 while the single card score is 1051 so we are getting substantial gains from running a second card.