Thermal Properties, Noise and Power Consumption

At an idle the Double dissipation cooling solution with its dual 90mm fans gives us an idle of 33°C which is really good considering the ambient temp of the lab is about 26.66°C (80°F).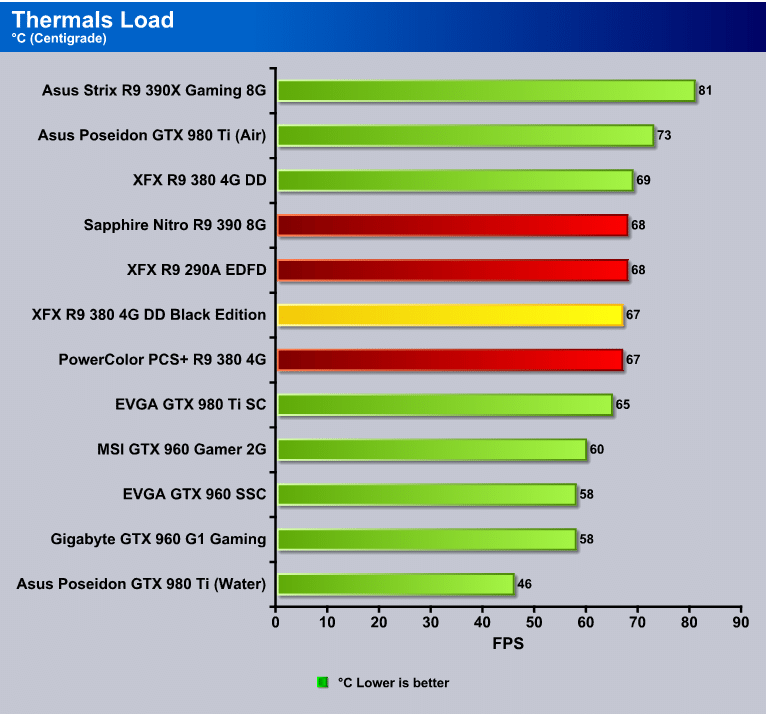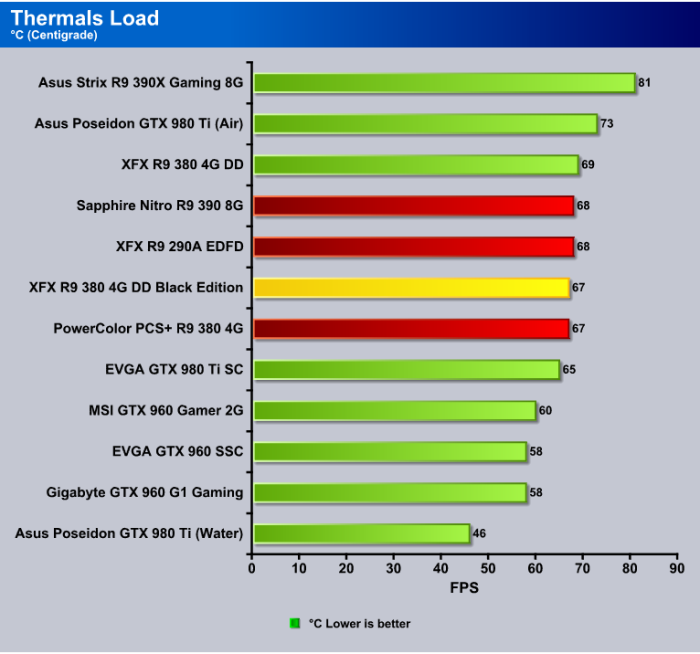 Ramped up at 100% load for a period of 15 minutes which is probably longer than most Video Cards will ever be held at 100% we hit 67°C which is an entirely comfortable temprature to be at on a modern Video Card.
Noise

We all hate noisy or whiny fans that intrude on our gaming / computing time. We run several noise level tests, Complete Idle, spiking load where the graphics load fluctuates between high and low load, and high load. We generally record sound levels sitting next to the tower with the tower at floor shelf level. We put the decibel meter close to where our ear would be and take measurements from there.  To better get an idea of what the sound compares to here is a scale of typical sound levels.
Typical
Sound Levels
| | | |
| --- | --- | --- |
| Jet takeoff (200 feet) | 120 dBA | |
| Construction Site | 110 dBA | |
| Shout (5 feet) | 100 dBA | |
| Heavy truck (50 feet) |  90 dBA | |
| Urban street |  80 dBA | |
| Automobile interior |  70 dBA | |
| Normal conversation (3 feet) |  60 dBA | |
| Office, classroom |  50 dBA | |
| Living room |  40 dBA | |
| Bedroom at night |  30 dBA | |
| Broadcast studio |  20 dBA | |
| Rustling leaves |  10 dBA | |
We didn't have any problem with the XFX R9 380 DD Black Edition noise levels. we measured the ambient noise of the test rig at 32dBA using the integrated Intel HD530 as the video card. We take our measurements 1 meter from the from of the rig level with the edge of the board. We reinserted the XFX R9 380 4G DD Black Edition and ran it up to 100% with the fans on auto and got 44,3dBA but keep in mind this is on a totally open test chassis with no case walls to muffle the noise.
Power Consumption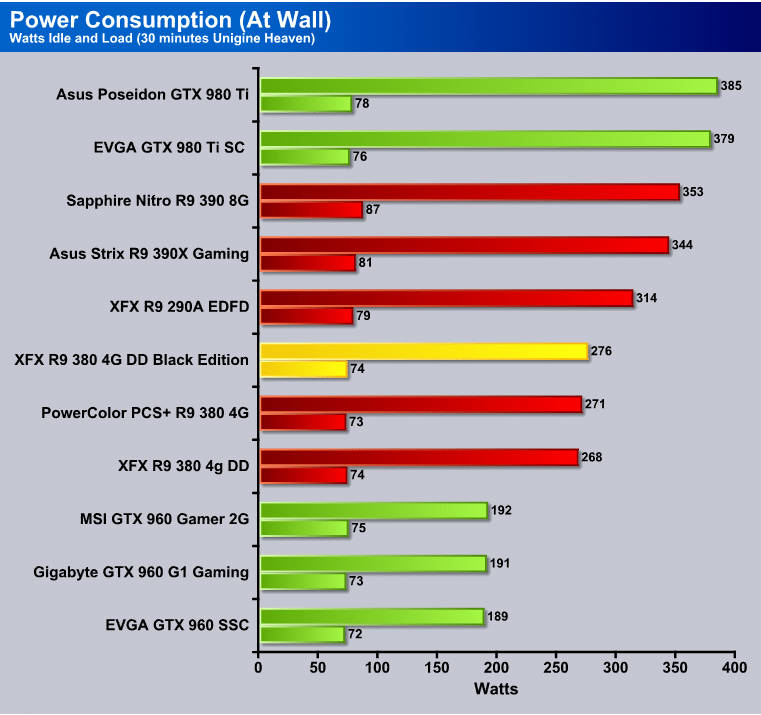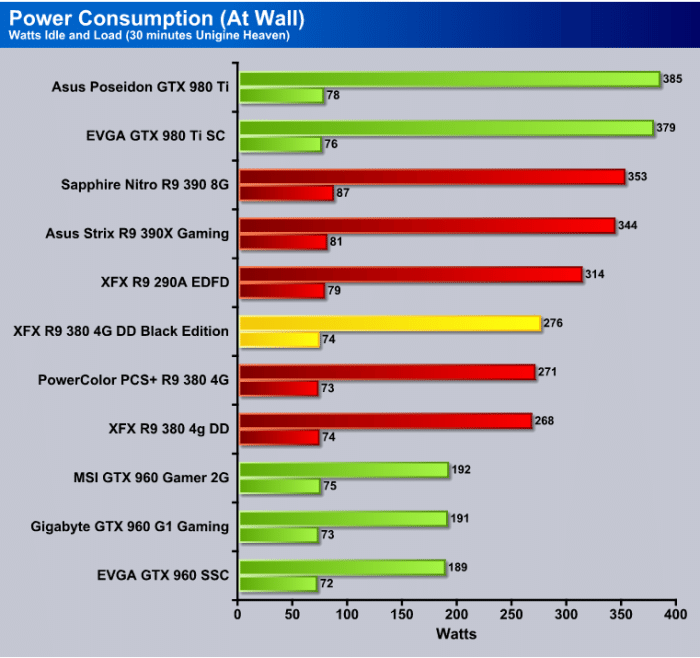 Power wise the higher factory overclocked core the XFX R9 380 4G DD Black Edition pulls a few more watts than it's brother the XFX R9 380 4G DD non black edition video card.