Synapse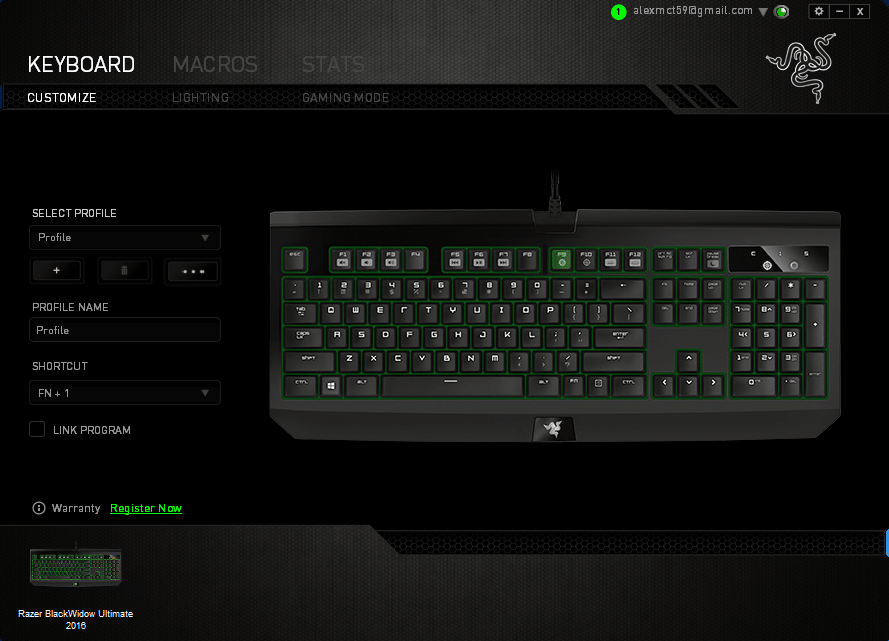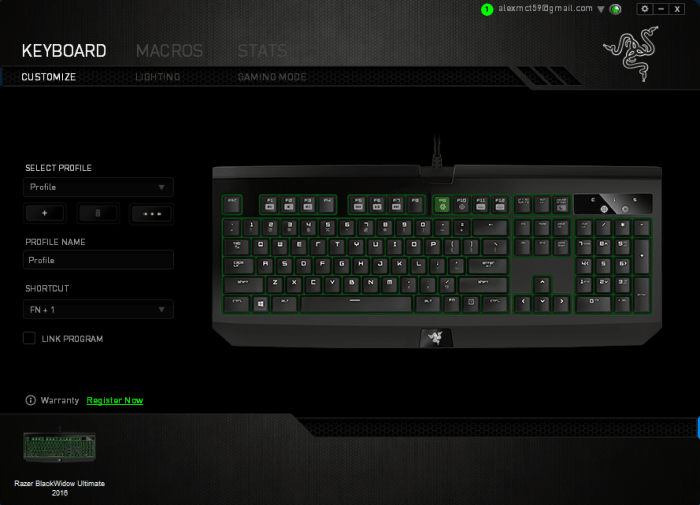 Shown here with the Razer BlackWidow Ultimate 2016 Edition on the Synapse screen the screen is deceptively simple and intuitive at the same time. You can save a profile for every game you play and there is no limit to the number of profiles. You also have the ability to tie a profile to a game .exe and when the game file is executed Synapse loads that games profile for you.
Razers hardware for gaming is world-renowned but the software but Synapse is often the star of the show that's overlooked. On one of our test rigs we have a Razer BlackWidow Chroma, a DeathAdder Chroma and the FireFly mouse mat and we can access and control all three from Synapse. We went as far as plugging in 7 Razer toys and Synapse had no issues in recognizing and controlling them all but each time you add a mouse or a keyboard Synapse wants to do an online update then reboot. We added 4 at once and Synapse rebooted once and recognized all 7.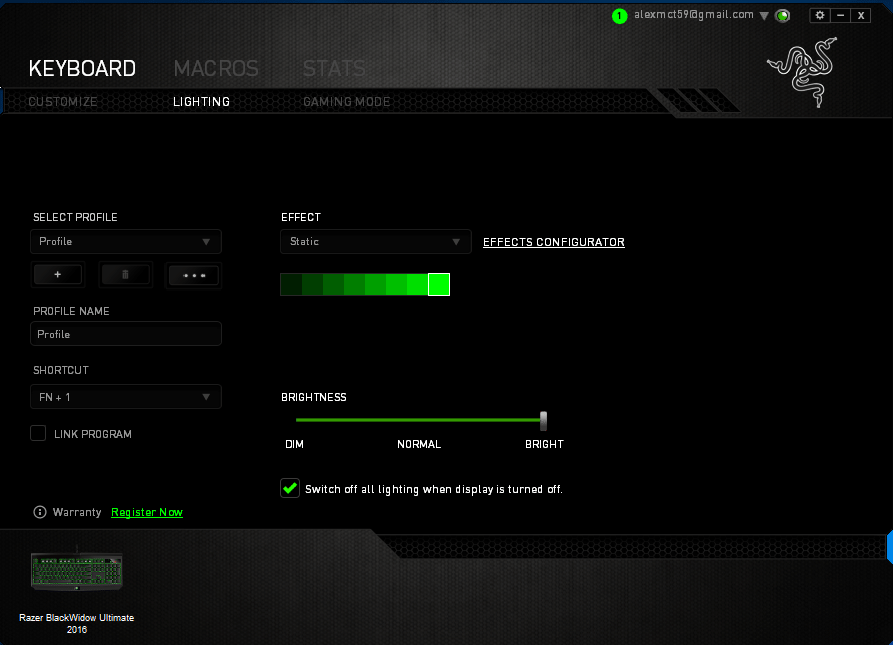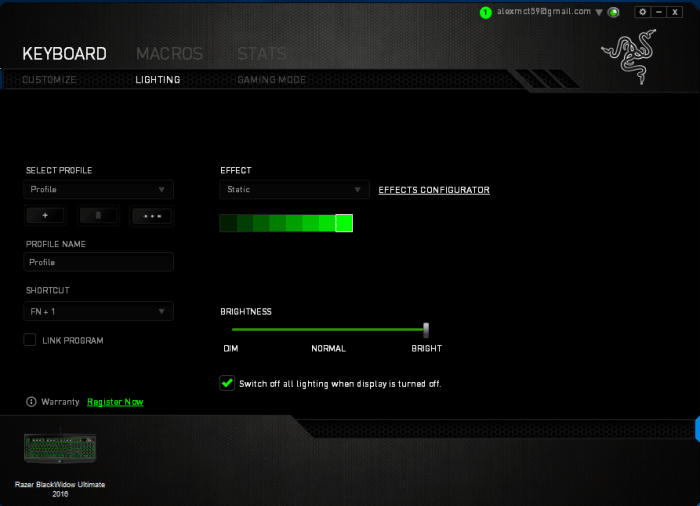 This is the Keyboard lighting screen and you can save lighting profiles here and create your own effects.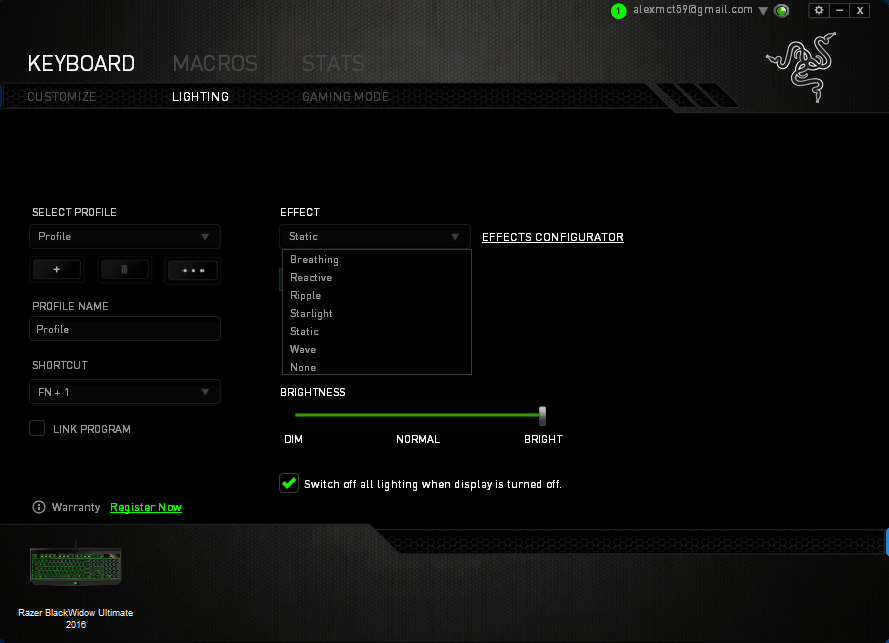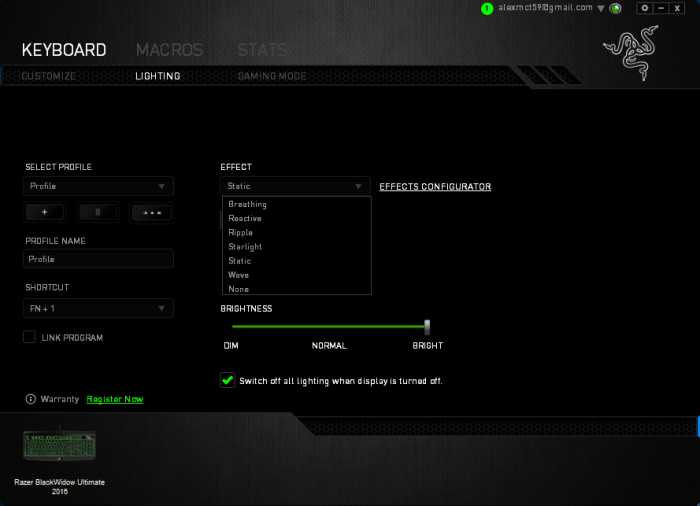 This is the Lighting Screen with the effects bar dropped down so you can see the different preset effects.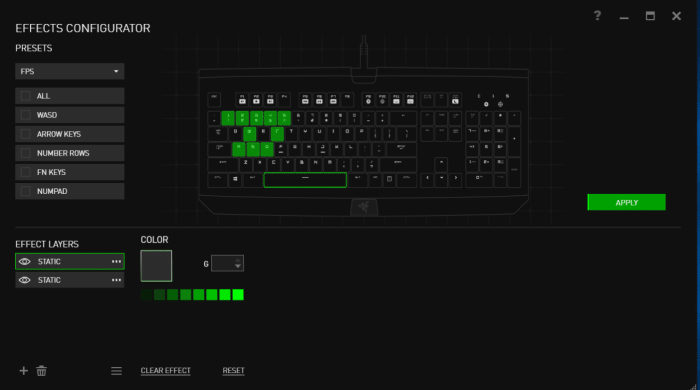 This is the Effects Configurator and you can create and layer effects here. Yes there is some learning curve involved with Synapse but the sooner you learn how to use it the faster you can create better and more deadly profiles for your games.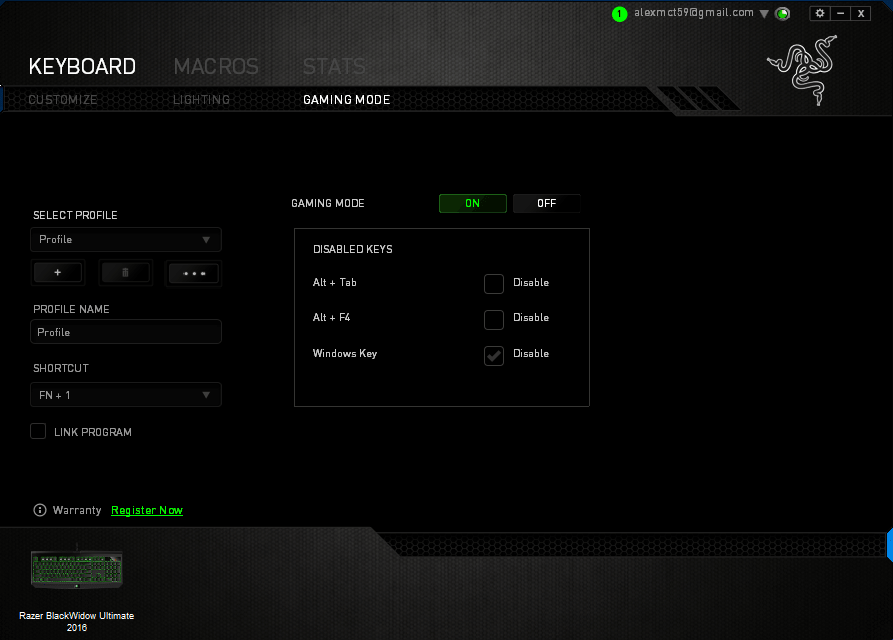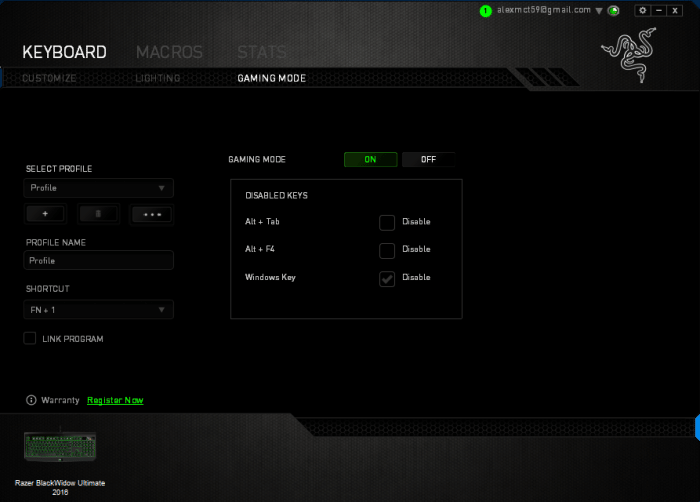 Gaming mode merely turns off certain keystroke combinations that would eject you from the game.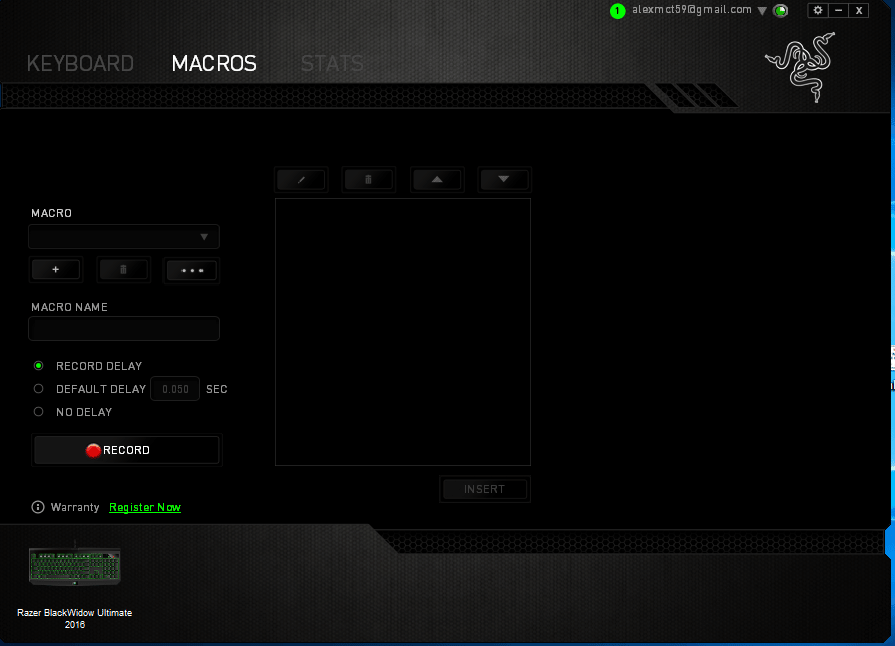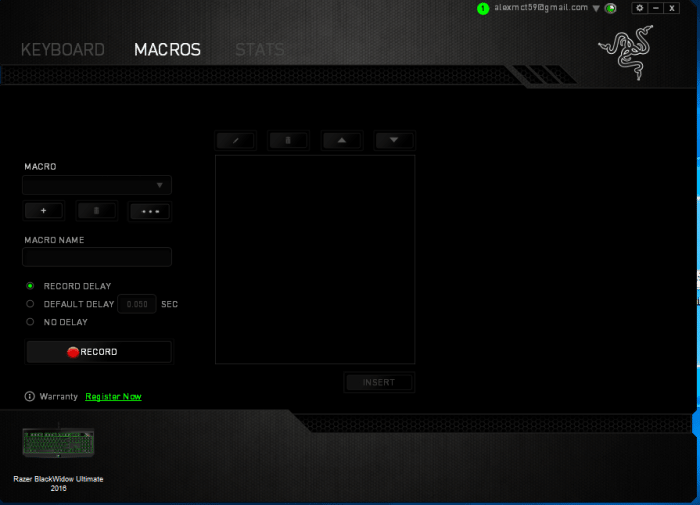 This is the Macro Screen and it functions well enough but if you make one mistake on the macro you have to delete it and start again.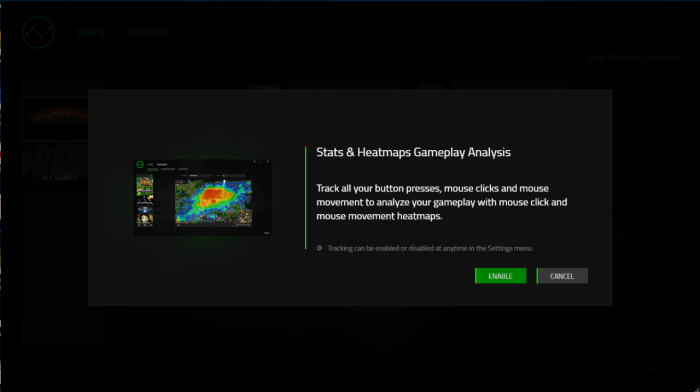 Razer even includes software that can help track mouse clicks, mouse movement and key presses giving you a real map of what you are using in your games so you can better tune your gaming profiles.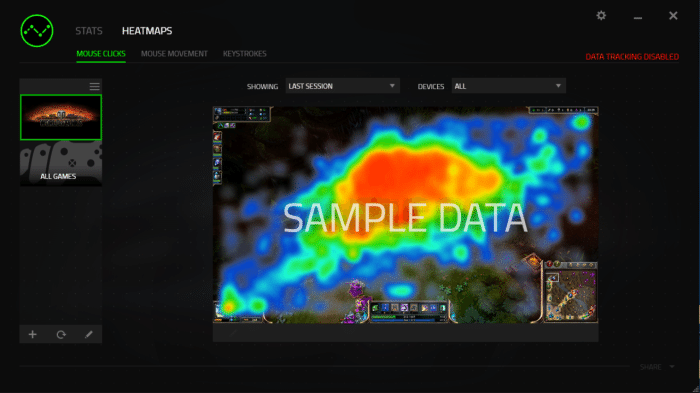 This is a sample screen of the heat map you get from clicking your mouse and you can tell whoever ran this heat map is a center of the screen player almost completely ignoring the top left and bottom right.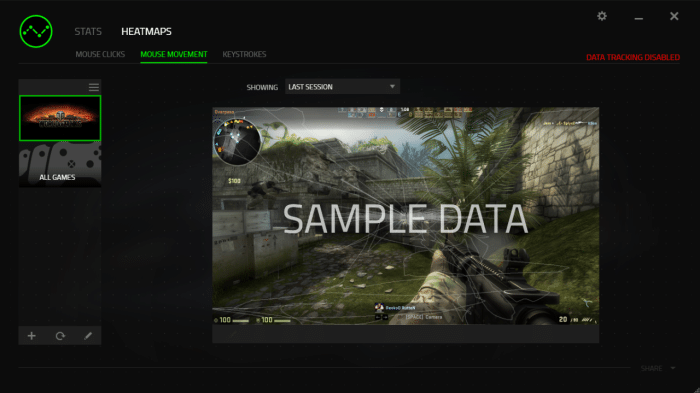 The Mouse Movement map shows trace lines of where you are moving your mouse which is also usually the scan line your eyes are following so you can find out if you are neglecting a portion of the gaming screen.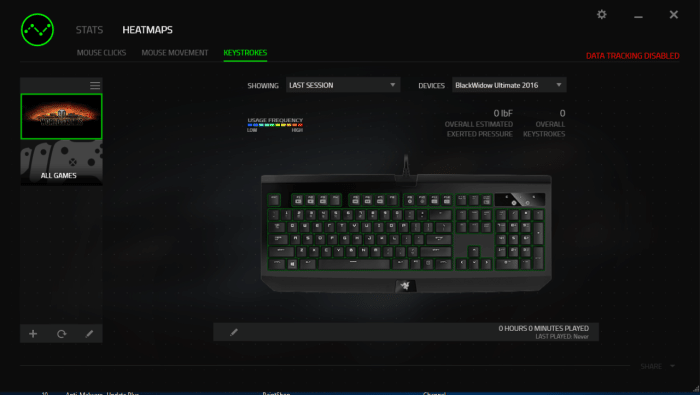 Then lastly the Keystroke screen and Synapse will map and record which keys you press and display them from blue (least used) to red (most used) so you can see what the important keys are that you use during a game, If you happen to see a key not on your game map then you might want to add it to your games profile. The one thing we've found is that Razer needs to create a forum area where game profiles can be shared and uploaded as well as effects files. Somewhere that Razer fans can get together and exchange profiles specifically for Synapse.