Razer DeathStalker Chroma – A Closer Look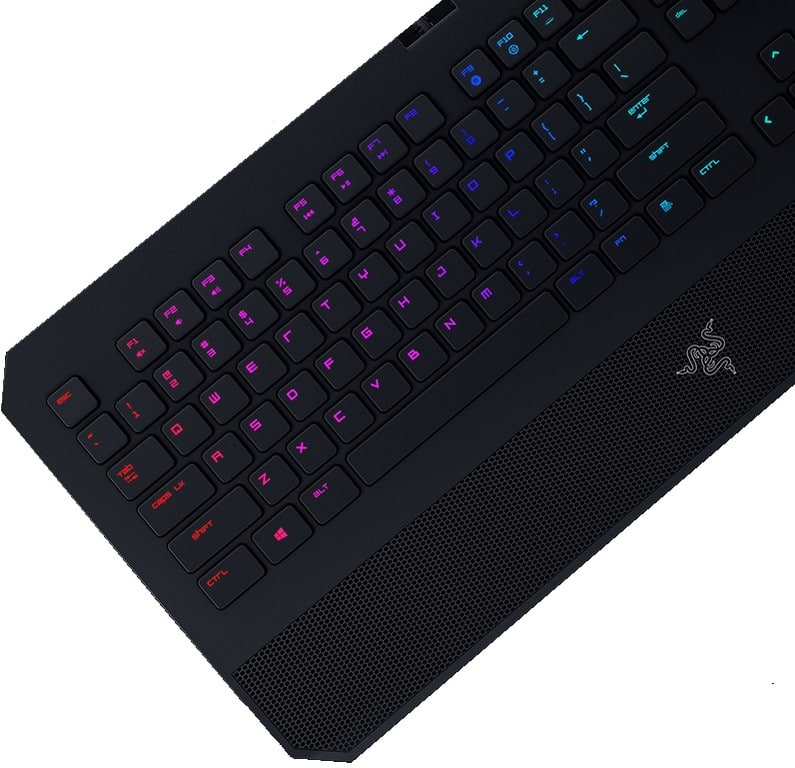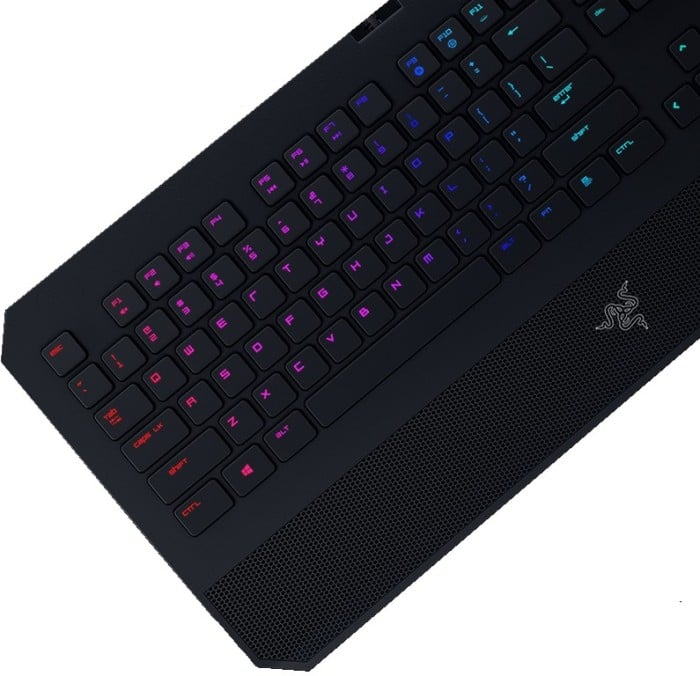 The Razer DeathStalker has been an immensely popular gaming keyboard for many years and some readers are most likely using one currently. The DeathStalker Chroma is essentially a twin of the original DeathStalker, save for a bit of voodoo magic. It feels like an old friend came to visit the lab and the simple ninja sharp design and seamless function were surely welcomed. We would have loved to see other features added other than the Chroma capability to further justify the $20 price rate increase over the original DeathStalker, a USB pass through and Sound Connectors would have filled this void quite nicely as we've seen them on other Chroma keyboards.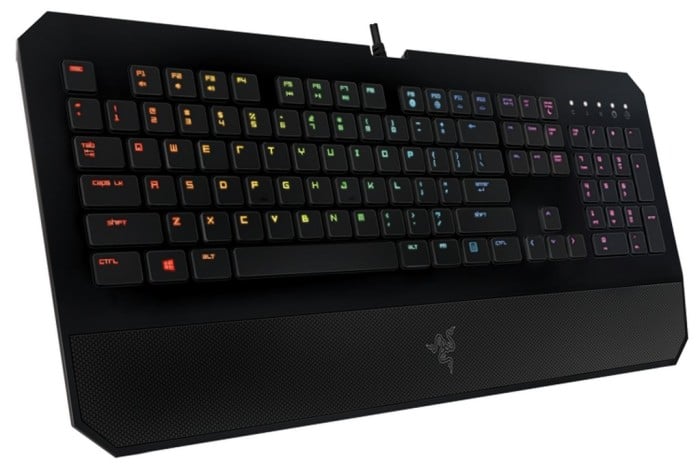 The DeathStalker's onboard features such as the Anti-ghosting, on the fly macros, gaming mode and all others work flawlessly, take moments to get accustomed to and will increase your overall gaming capability. We do note the Chiclet keys as feeling a bit "wiggly" to the touch and would like just a bit firmer of a base feel, in a key mashing rush the shifting key tops lead to a few missed keystrokes.  The travel and actuation however feel great due to the new membrane design, all while being almost completely silent.
Let's take a look at the Chiclet keycaps and assess the appeal to a gamer market.  According to Razer, Chiclet keys  "..Provide a very unique offering. They solve all the drawbacks and limitations of traditional membrane keyboards."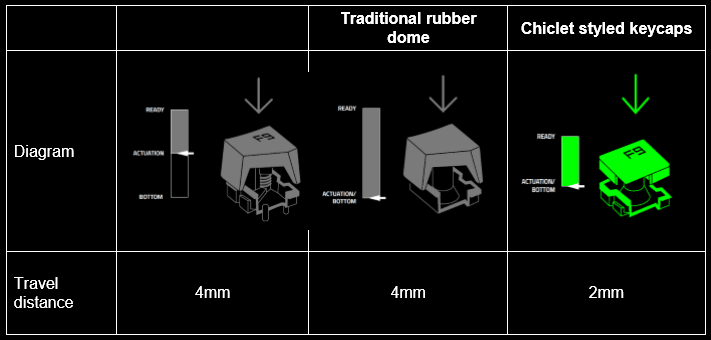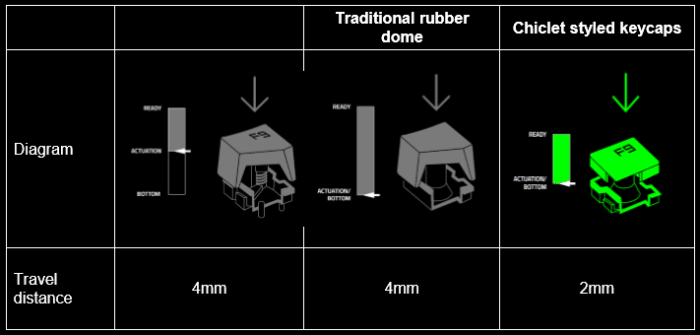 Razer Chiclet keycaps bottom out and actuate at just 2mm
They allow for blazing fast typing due to the ultra slim form factor
Are very quiet and produce almost no sound
For those who are seeking a new keyboard and have never felt the slim Chiclet keys before, we strongly recommend trying them out first before you buy, If you are used to a more pronounced click and travel these are quite a bit different. The golden silence these slim keys provide simply is brilliant.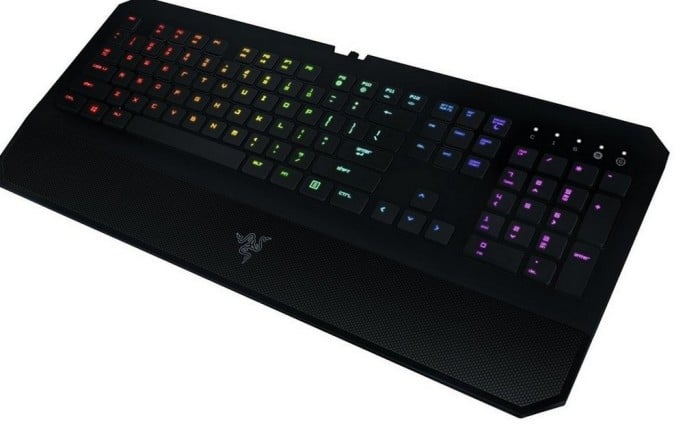 With the new Chroma edition you can access the aforementioned voodoo power through Razer Synapse to individually customize each key and lighting zone on the keyboard, as well as to add multiple layers of effects on the Razer DeathStalker Chroma and all other Chroma products. You can further decide the precise color, speed, duration, split, and other functions to create your very own lighting effects for a truly individual look and feel. Razer Synapse is a breeze, we had our profile, keys and macros set in moments and set off to the battlefield. The fixed ergonomic wrist support keeps the wrist fatigue to minimum and feels comfy. The design also does a great job of staying nice and cool to the touch.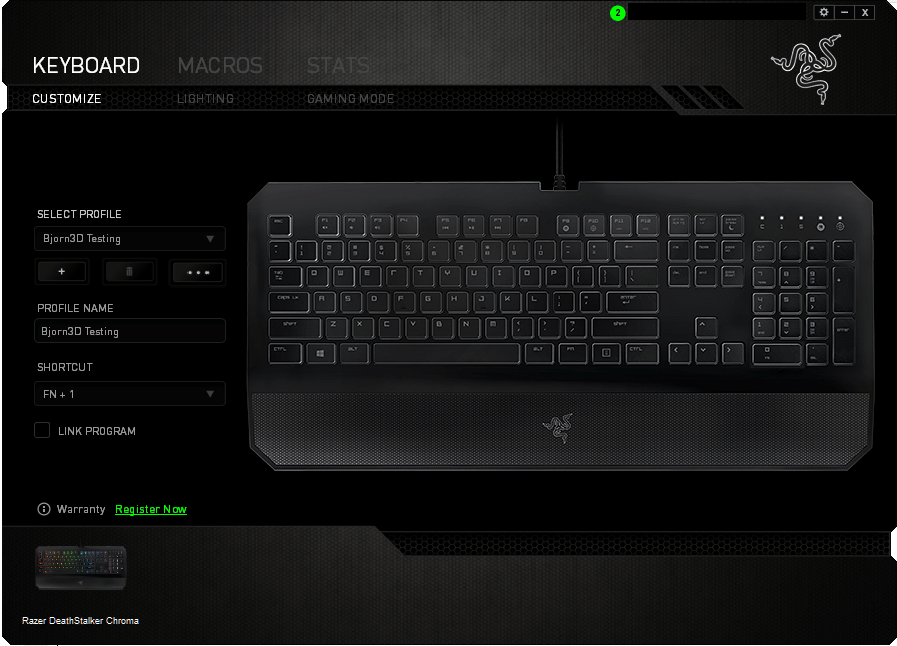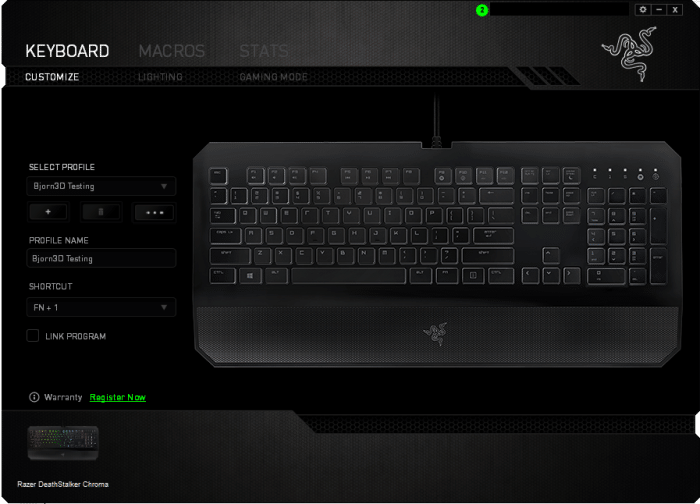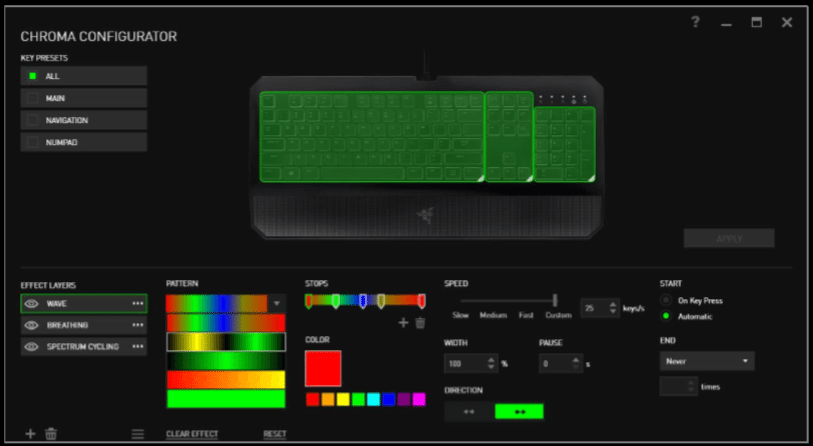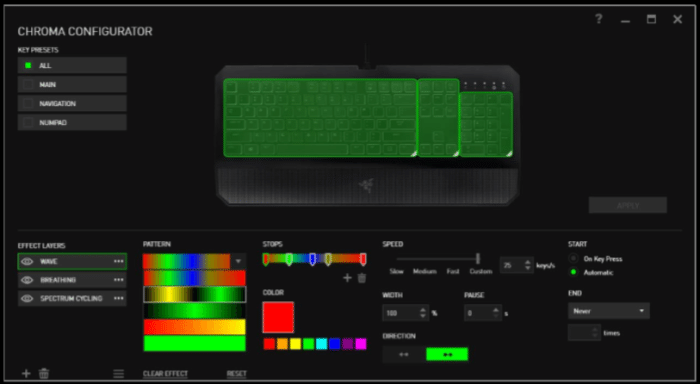 With Synapse's easily manageable interface you'll feel like a modern-day Picasso in no time. Color options across three zones including –


Customize color options and patterns until your heart's content and your Gaming Shrine looks awesome.