Wallet Drive, A Closer Look
Rounding out the road warrior kit is the Wallet Drive. We've seen the home portion of the road warrior kit and it delivers 500+ MB/s write and 550 MB/s read speeds, so when you get home from the road, time spent syncing your data should be pretty minimal. Let's look at the Wallet Drive and see how the "road" portion of the road warrior kit does.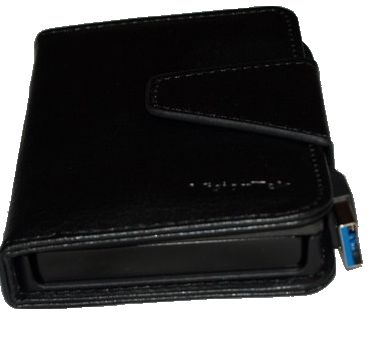 The Wallet Drive is merely a USB 3.0 external enclosure for standard sizes of 2.5 inch drives. It has a little more style than most geeky external drive holders we've seen and does indeed look like a small wallet.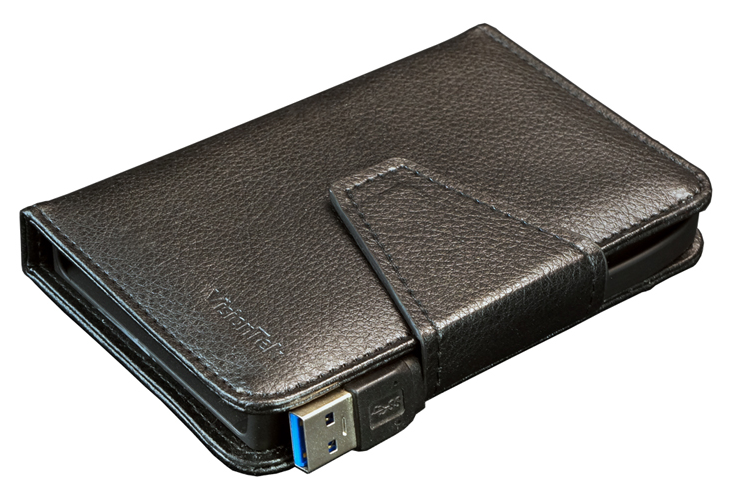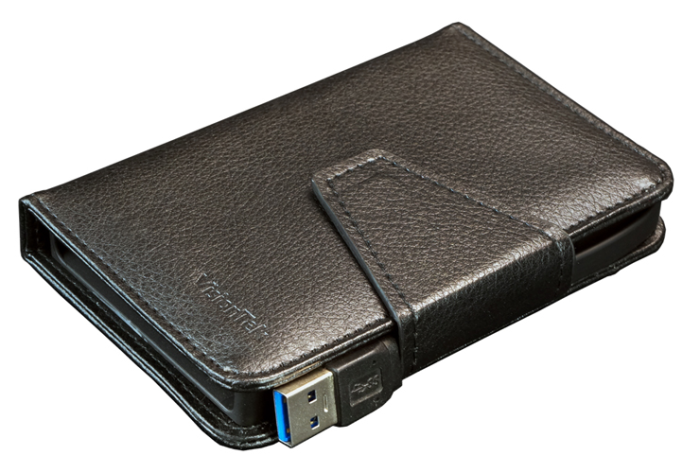 The Wallet Drive is a USB 3.0 external enclosure that will accommodate any 7mm or 9.5mm thick, 2.5 inch drive. The beauty of the design is that it is all self-contained and not an external enclosure of hard plastic with a separate USB cord. The Wallet Drive is all folded into one, and the USB 3.0 connector is attached and folds nicely under the flap of the wallet.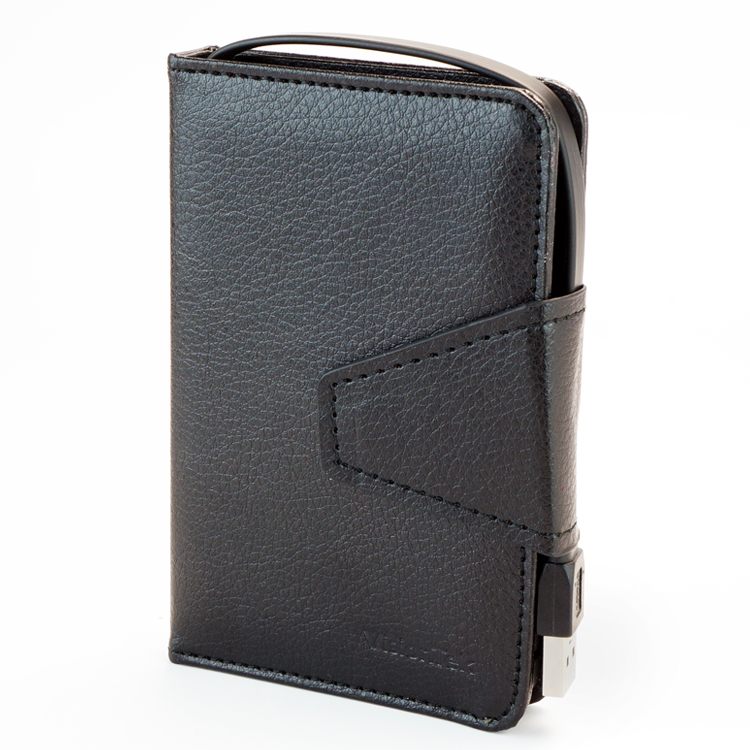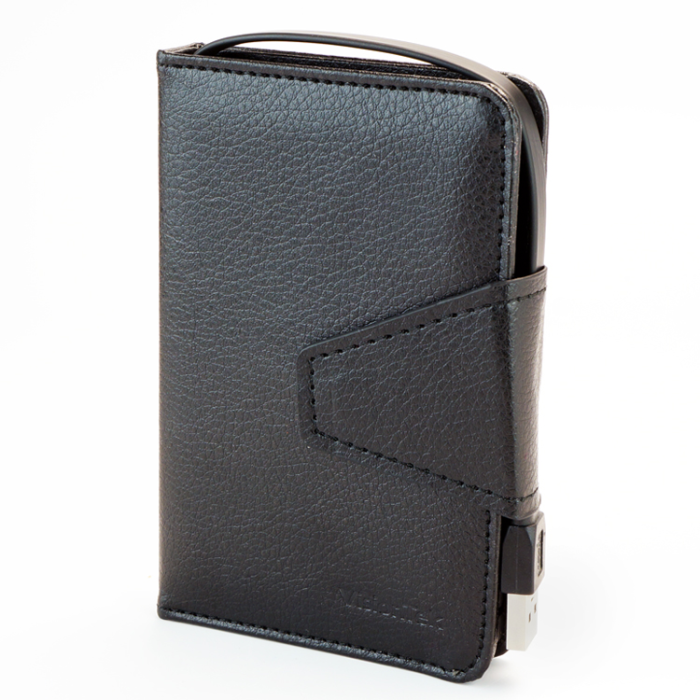 From the exterior the Wallet Drive looks to be just a small leather folding wallet, but the dongle gives its true nature away. While it is a USB 3.0 drive, it's also backwards compatible with USB 2.0, so if you get on site and you're facing an ancient multimedia presentation machine you should be covered.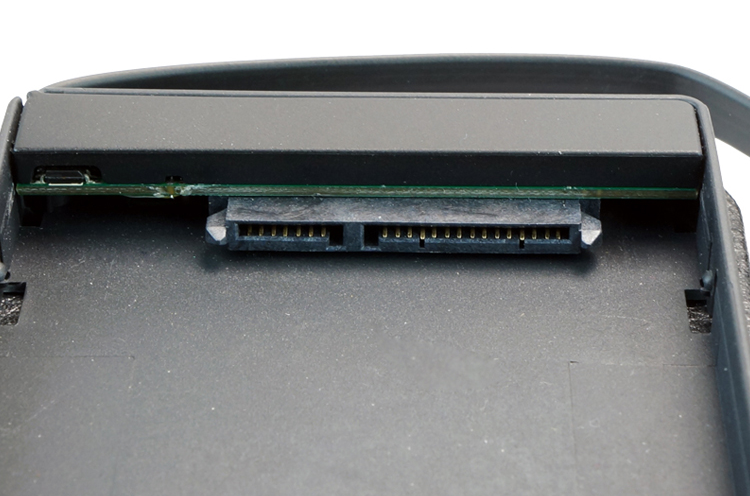 Once inside the wallet you find a SATA backplane powered by an ASMedia 1053E chipset. The interface is SATA 3.0 and utilizes a USB 3.0 connection for speeds of up to 600 MB/s. We find it funny that people lurch when they see the real USB 3.0 speed not hitting 600 MB/s and reflect on the days when an internal platter drive was the sole choice for storage and 25 MB/s was blazing fast for USB 2.0.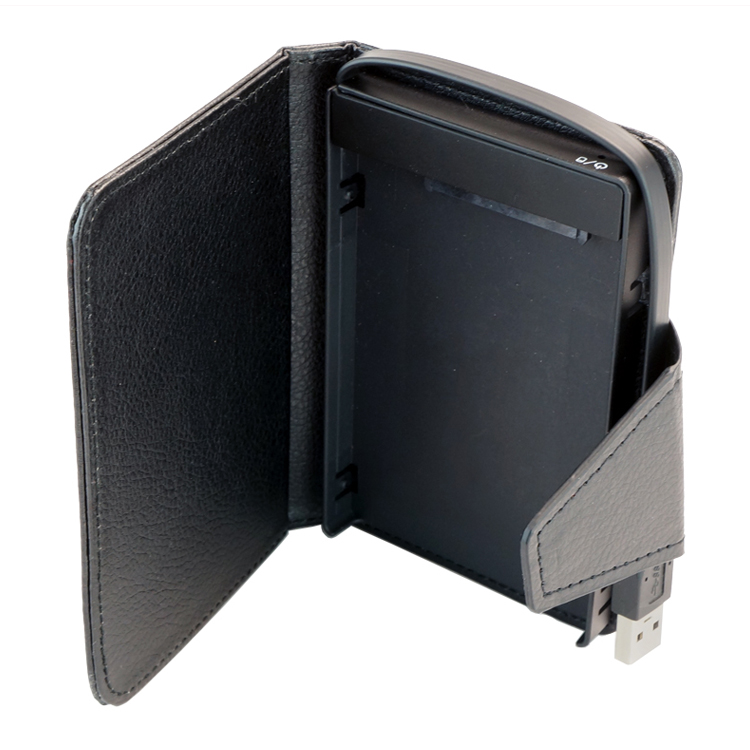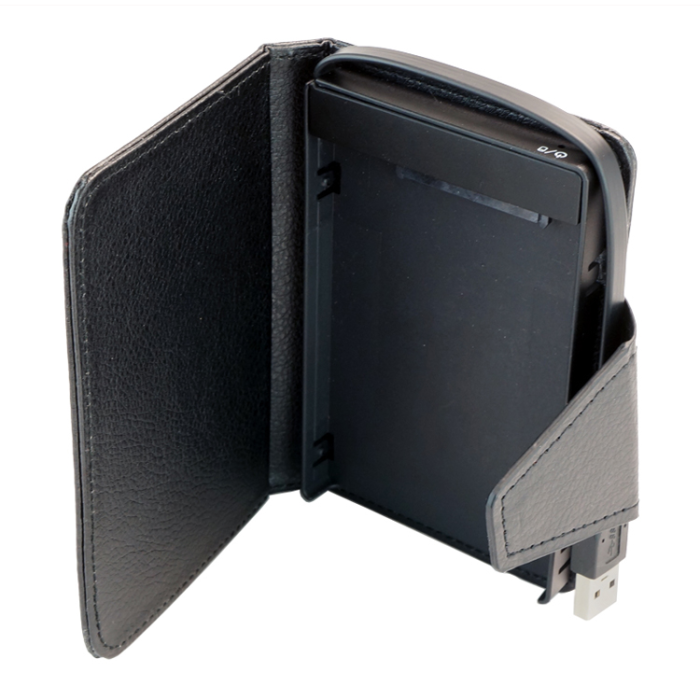 The Wallet Drive will set you back a whopping $19.99, so be sure to skip one unhealthy fast food meal to fit it into your budget. Let's think about the road warrior kit we put together for just a second.
Wallet Drive       $19.99
DriveXpander    $19.99
60 GB Go Drive $69.99
So for $109.99 and a few bucks shipping you have a road warrior kit that is not only reliable, versatile and dependable, but it's also scalable. Slip your 60 GB version into the Drive Wallet and pack an office-to-go with Windows To Go on a large 2.5 inch platter drive in case you need to change your presentation on the go. Or even better, invest a little more and pick up a 240 GB SSD and enjoy a luxury office on the go.
Specifications
Chipset: ASMedia 1053E
Drive Compatibility: 1 x 2.5" 7mm or 9.5mm SATA I/II/III hard drive or SSD
Drive Interface: SATA (Serial ATA) Revision 3.0
Bus Interface: 1 x USB 3.0/2.0 compatible port
Maximum Data Transfer Rate: USB 3.0: 600MB/s, USB 2.0: 60MB/s
LED Indicator: Power: steady blue light, Drive activity: flashing blue light
Size: 4.72" D x 3.14" W x .78" H (flat)
Weight: 4.0 ounces with drive installed
Compliance: CE, FCC, RoHS
Warranty: 12 months
Performance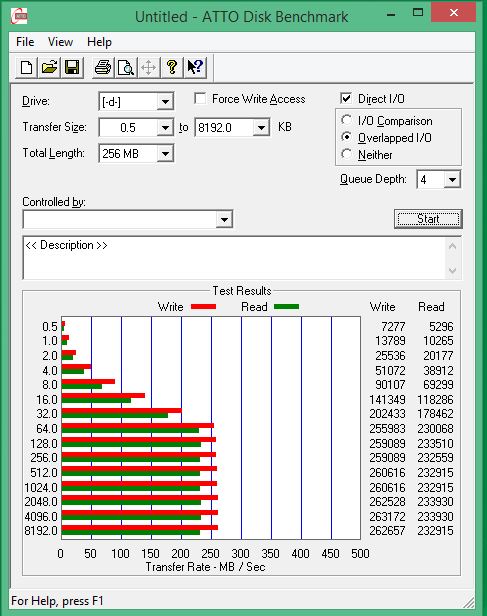 Of course the Wallet Drive is somewhat slower than the DriveXpander or an internal Sata 6G connector, but it hit 232.9 MB/s read and 262.657 MB/s write. If you think about just a couple of years back when platter drives ran around 30 MB/s, the Wallet Drive performance is more than acceptable. These are pretty typical speeds for high-end SSDs in external USB 3.0 enclosures.
Here's a video benchmark of the Wallet Drive. Be aware that this is a separate run than the one above. The results are nearly identical to the previous run but we wanted to avoid any "video overhead" contaminating the run. In the review world, people act like having a normal machine running normal programs while benchmarking is an abomination, when in reality it presents a much more realistic view of a product's performance.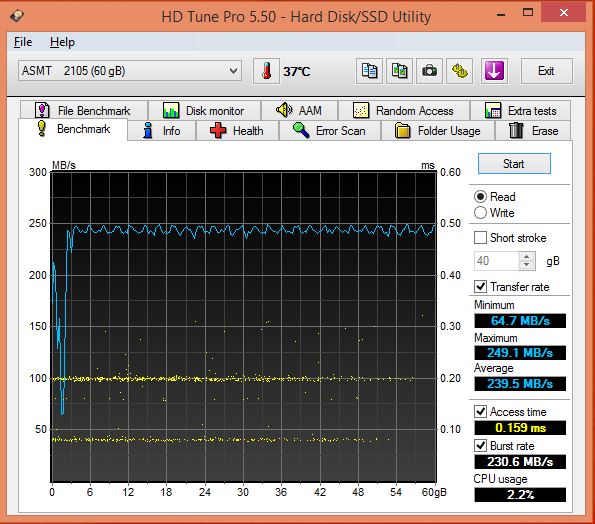 HD Tune Pro pretty much agrees with ATTO on the Wallet Drive's speed, and just presents the information in a different format. Average speed runs around 239.5 MB/s with an initial low of 64.7 MB/s that lasted for all of a millisecond. Maximum speed ran around 249.1 MB/s, and from what we've seen, give or take 30 MB/s, that's close to top end for the USB 3.0 enclosures we've had our hands on.