VisionTek Go Drive 60GB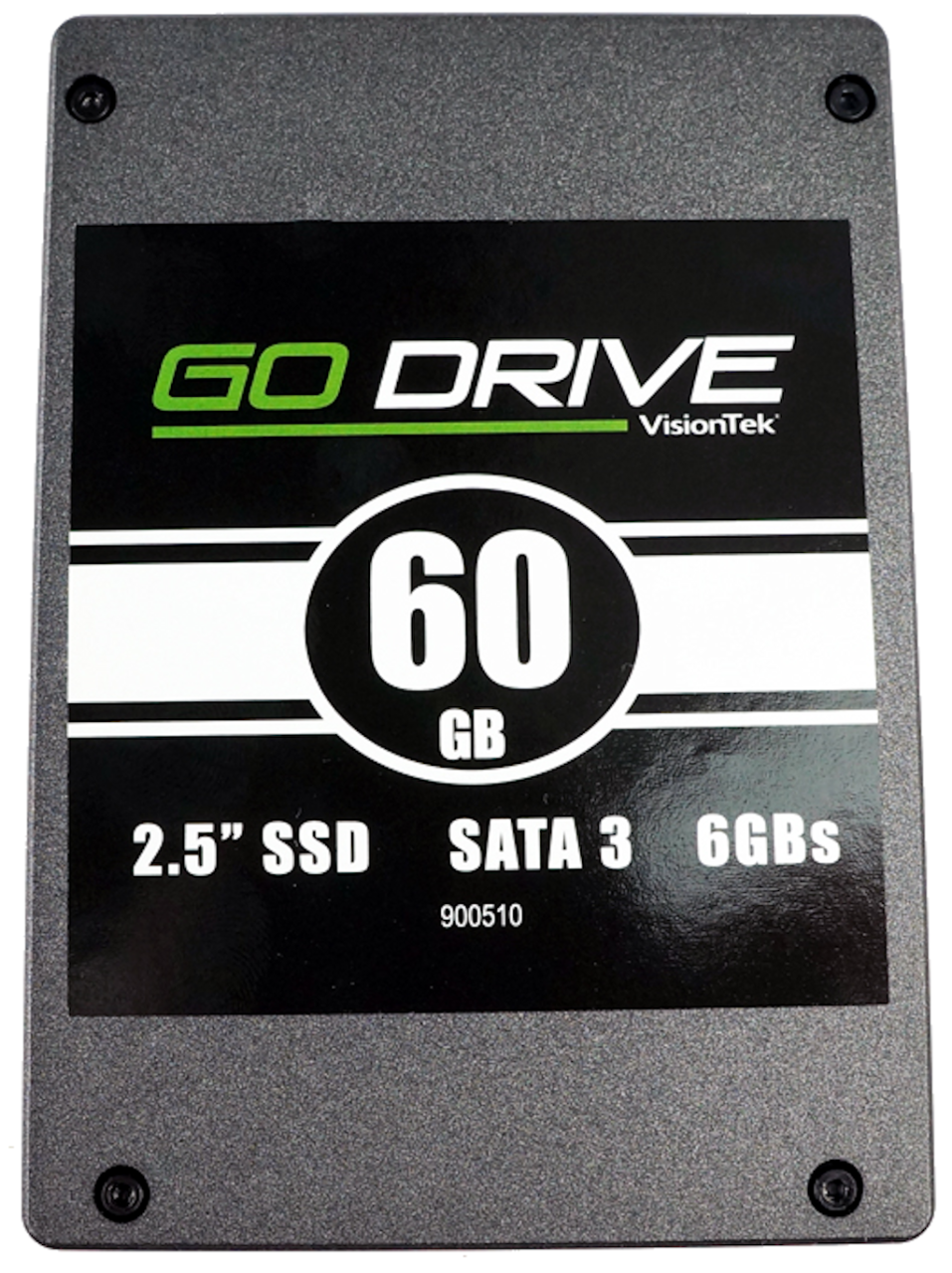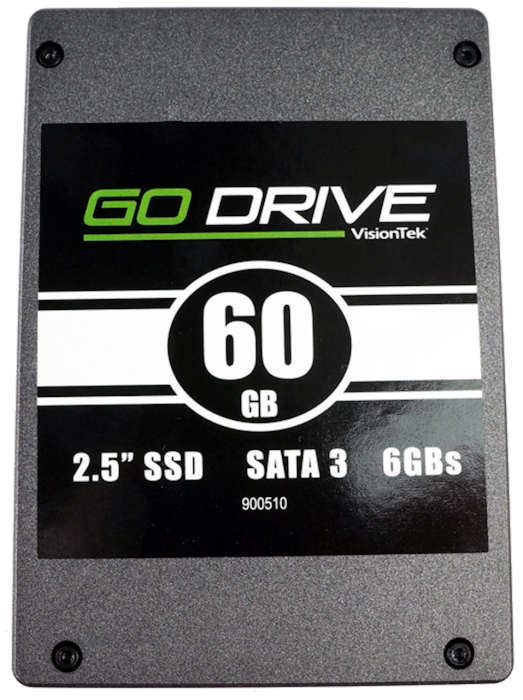 The lynch pin for our road warrior kit is a 60 GB Go Drive from VisionTek. You aren't limited to just 60 GB; if need be you can get a Go Drive up to 1 TB in size, if you need massive space for an "office on the go" setup. We've had office on the go for USB flash drives for some time now. It's a little known fact that NAND flash in USB thumb drives just isn't durable enough for the constant IOPS needed for an operating system environment and the thumb drive may die a quick, untimely and unexpected death. Inevitably that death will come while you are standing in front of 20 major corporation executives leaving you feeling like you are in one of those "naked at work" dreams, except you are "data naked" in front of the boss or clients.
The 60 GB Go Drive from VisionTek avoids the fragile NAND flash problem you have with thumb drives, and will live on for years carrying your data safely.
Specifications
Sustained Peak Data Rates: Up to 550MB/s (read) / 500MB/s (write)
4KB Random Write: Up to 80K IOPS
Controller: LSI® SandForce® 2281 Series with 7% Over Provisioning
Capacity: 60GB (64GB total flash memory with 4GB dedicated to real-time redundancy and error correction)
NAND Flash Memory Type: Tier 1 asynchronous MLC
Form Factor: 2.5″ 9.5mm height
Interface: SATA 3.0 compliant to support SATA 6Gb/s, 3Gb/s and 1.5Gb/s applications
Format: Unformatted
Native Command Queuing (NCQ)
TRIM support
DuraClass technology
DuraWrite technology
RAISE technology
Advanced Read Disturb Management
Thermal threshold management
Intelligent Block Management and Wear Leveling
Intelligent Data Retention optimization
55-bit BCH ECC
Native Command Queuing (NCQ): Up to 32 commands
ECC Recovery: Up to 55 bits correctable per 512-byte sector (BCH)
Security: Chip Based Data Encryption: 128-bit AES-compliant
Interfaces: 1 x Serial ATA-600 – 7 pin Serial ATA
Compatible Bays: 1 x internal – 2.5″
Dimensions: .37″ (D) x 2.6″ (W) x 3.9″ (H) (Standard 9.5mm)
Weight: .27lbs
Certifications: CE/FCC/RoHS
Warranty: Three years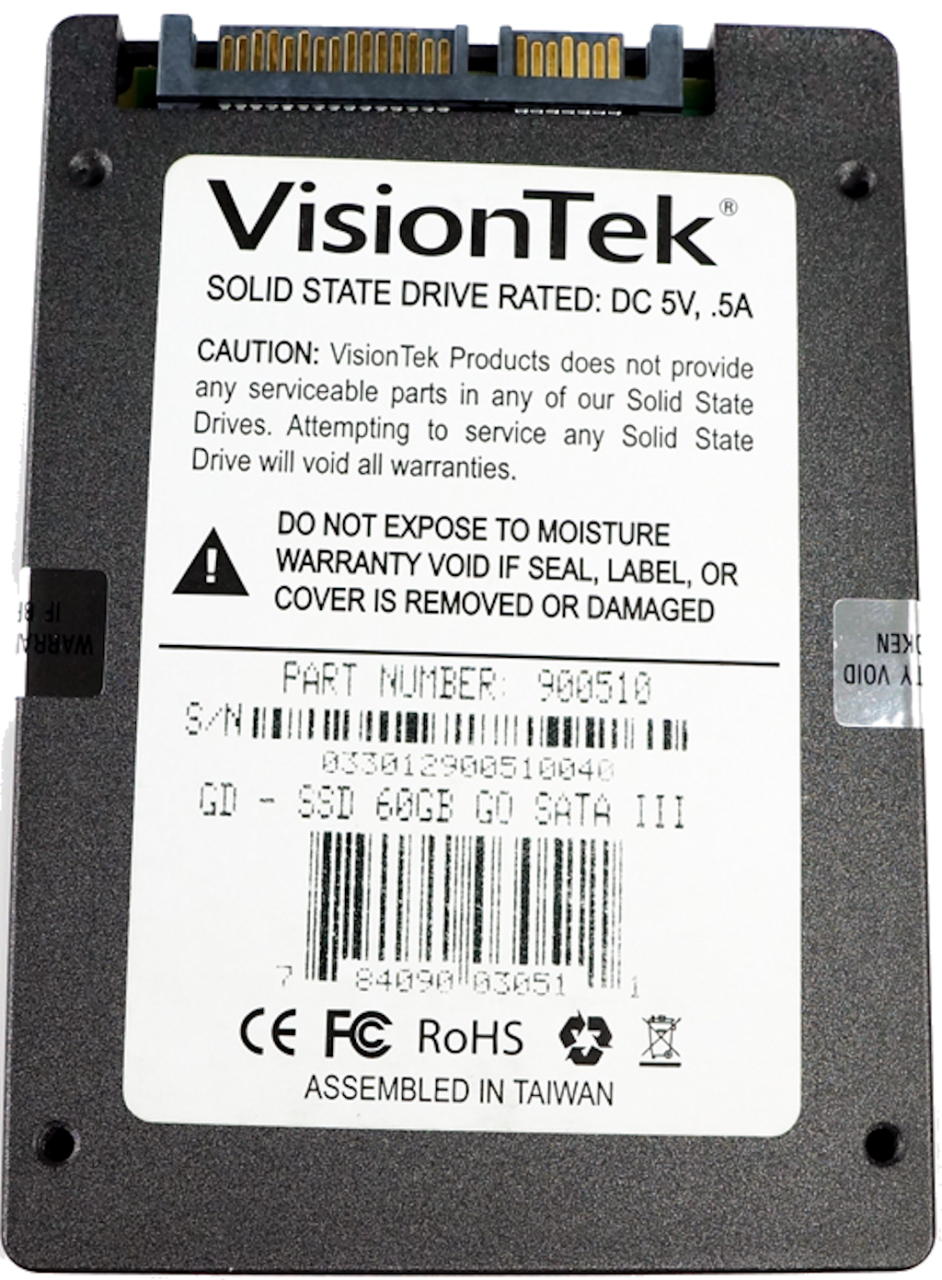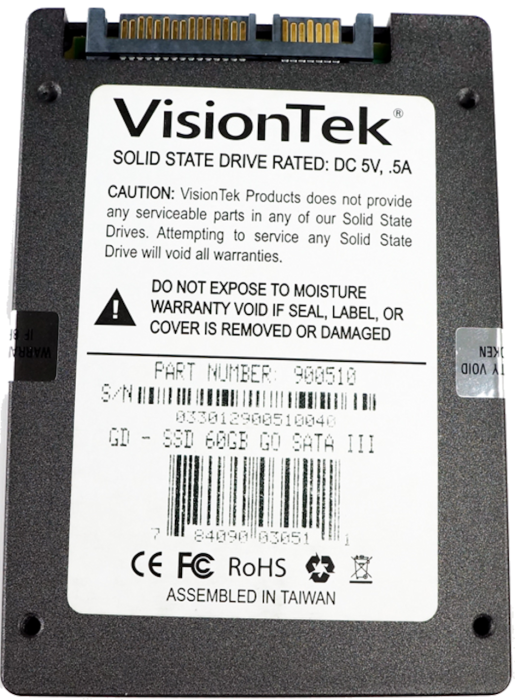 The Go Drive series is more than just another SSD line. They are specifically designed for people on the move with state-of-the-art, industry-leading, DuraClass Technologies. They feature speeds up to and exceeding 500 MB/s, up to 100 times more data reliability than expensive enterprise-class hard drives with 50 times the access speed of platter solutions.
The Go drive is the perfect solution for:
Power Users
Home Offices
Gamers
Digital Photographers
Creative Professionals
Road Warriors
We mentioned DuraClass Technologies, and those technologies provide world-class SSD reliability, performance, and power efficiency. Drives using DuraWrite technology have up to 20x the endurance of standard SSD controllers which makes it perfect for mission-critical, road warrior applications and data.
Advanced Wear Leveling and monitoring ensures the data is spread evenly across the entire drive which increases the overall life of the drive by not stressing individual NAND flash cells by hitting the same cells again and again ignoring others.
Advanced Read/Disturb Management safeguards against data corruption by spreading read/write cycles across the flash components.
Intelligent garbage collection "recycling" maintains optimal write speeds by clearing blocks of unneeded data during off-peak usage times.
RAISE™ (Redundant Array of Independent Silicon Elements) protects the data on your drive from flash block failures without typical RAID inefficiencies.
Superior error correction (ECC) protection for longest data retention and drive life.
Now that's a lot of data protection and technology shoved into a 9.5mm SSD. All that advertised technology doesn't mean much without testing it, so we ran a couple of tests on the Go Drive connected to our test rig directly, without the Wallet Drive or DriveXpander. We have those tests for you as well, and each will be presented in their respective pages.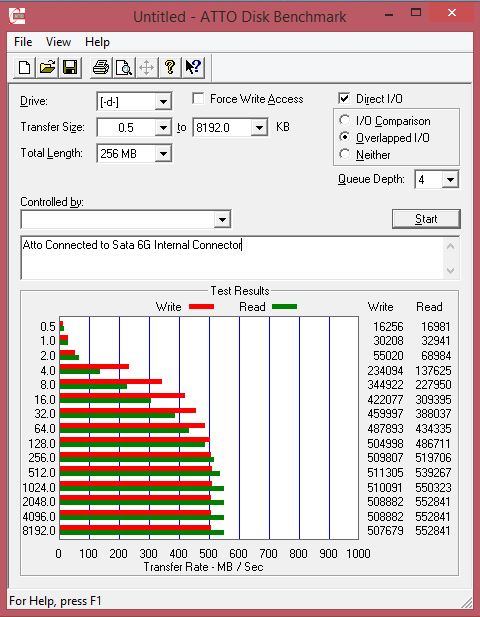 As you can see, ATTO liked the VisionTek Go Drive, and connected to an internal SATA port, the Go Drive reached every bit of its advertised specs. The drive hit 552.841MB/s which is over the 550MB/s its rated at. Writes hit 511+ MB/s, so the drive is good for its rated run speeds.
Keep in mind that smaller SSD's have less NAND Flash to write to, so they may take a small performance hit because the controller might not get the full use of its bandwidth potential due to the smaller amount. From here it doesn't look like a performance hit, but perhaps other test software might ferret out a small performance hit on the 60 GB Go Drive from VisionTek.
Here's a video of an ATTO run on the Go Drive. We are still in the fledgling stages of including video in our reviews, so this is nothing but a benchmark run with no audio.
The video benchmark is a separate run from the one imaged above, as we didn't want the extra overhead at the time of the benchmark, but if you checked out the video there's really no difference between the static benchmark and the video benchmark.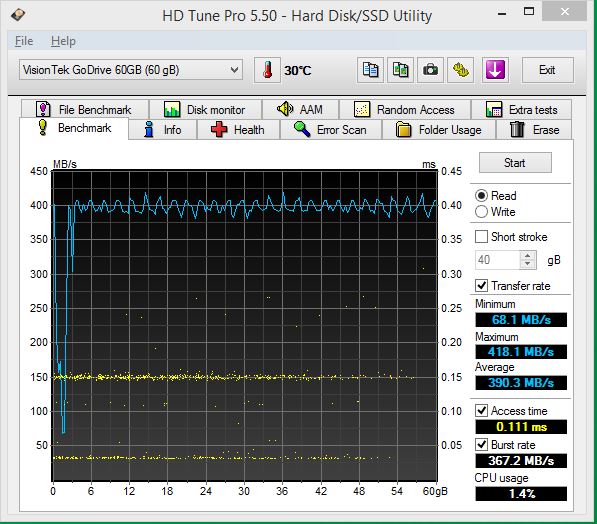 HD Tune was a little harder on the Go Drive, and reports a maximum of 418.1 MB/s with an access time of 0.111 ms.