Final Thoughts & Conclusion
The CoolerMaster G650M almost held the line at 3% variance on any rail but was just over the 3% line. CoolerMaster also had Channewell build their G650M and the tight voltage regulation shows it. You have to

consider that the CoolerMaster G650M runs $89.99 so it has a mediocre performance per dollar factor. The voltage regulation is tight enough for overclocking and light multi-GPU use. The CoolerMaster G650M would have no problem running GTX 960 in SLI. The noise from the CoolerMaster G650M was low but in a quiet room audible under load. The thermal reading from the CoolerMaster G650M were reasonable under load hitting 47°C under full load for more than an hour. There's little not to like about the CoolerMaster G650M, good stable voltage, single large 12V rail, custom DC – DC module, 3D Circuit design and double layer EMI filter put on the cutting edge of PFC power supply technology.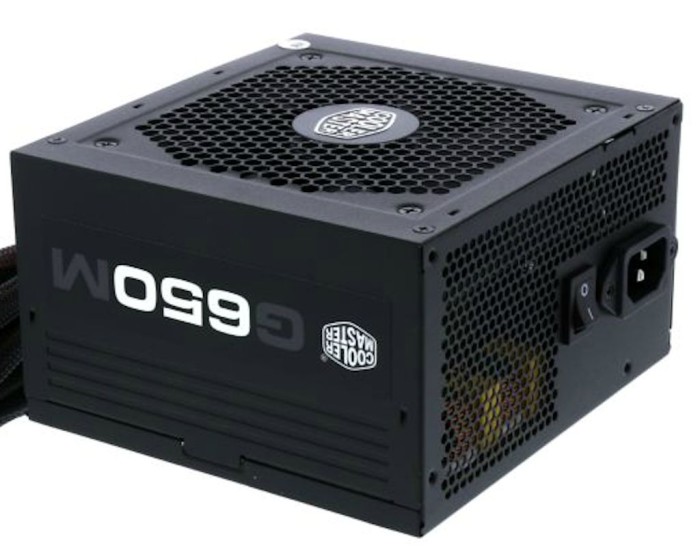 The 80 Plus Bronze certification with up to 85% efficiency and single large +12V rail offer superior stability and nice clean voltage regulation. It faces stiff competition at its price point but with Channewell as the OEM and all the technology packed inside the G650M will feed clean power to your dream rig and keep it safe. There's a lot to be said for clean safe power. We realize that sounds funny but as many years as we've been testing equipment we've seen power supplies pop as soon as they go into a machine taking expensive components with it on the long road to the electronics recycling facility. Choose your Power supply as carefully as you choose any other component in your rig and choosing the CoolerMaster G650M designed by CoolerMaster and produced by ChannelWell you can sleep easy knowing two giants in the industry built a PSU you can trust.
The Bear Facts: The CoolerMaster G650Ms largest variation from nominal current was just over 3% as we old school loaded it down with a 4870×2 and 4870 in triple X-Fire and ran it gaming for hours. You won't find more power-hungry GPU's than the 4870X2 which has been known to toast its own bread. Even with that old school load on the CoolerMaster G650M it held up and the exhaust showed it wasn't working all that hard. The fan was a little louder than we like and the cables seem a little short for full towers but the power coming from the cables was clean.
Pros
Cons

Single Large 12V Rail
80 Plus Bronze Certified
Dual EMI Filter
DC – DC Module
3D Circuit design
Handled Triple X-Fire (With a dual and single core GPU)

To Many Hardwired Cables
Cables A Little Short 100mm more Would Have Been Nice
Fan Was Audible But Not Annoying During Heavy Load