Cooler Master V750 Fully Modulated 80+ Gold PSU
When building a PC some will debate the PSU (Power supply) as the most essential component, warranting a thorough analysis of the available choices. Choosing a well built PSU with a high efficiency rating, good solid construction / internals, and enough power headroom to cover your future upgrade plans means you could potentially not have to think about spending money on a PSU for years, or even not have to spend money buying one on your next build. Still running that non modulated PSU from a few years back or that came with your pre-built PC? (If you were unfortunate enough to buy a pre-built PC that is) It's most likely time for an upgrade.
One available option soon to be available on the market for <179$, and our specimen of review today, is the CoolerMaster V750. CoolerMaster has partnered with Seasonic to produce the high quality compact "V" series PSUs which made a huge statement for CoolerMaster and told the world they were ready to push some serious power.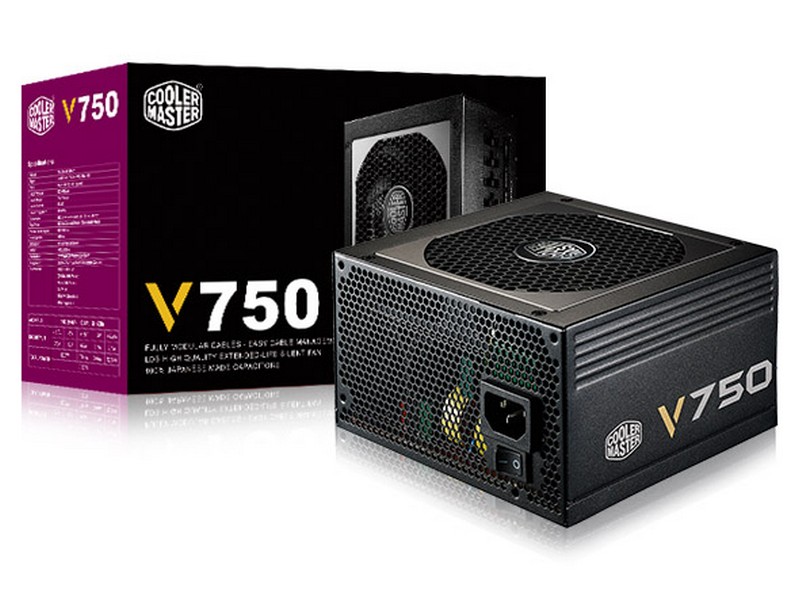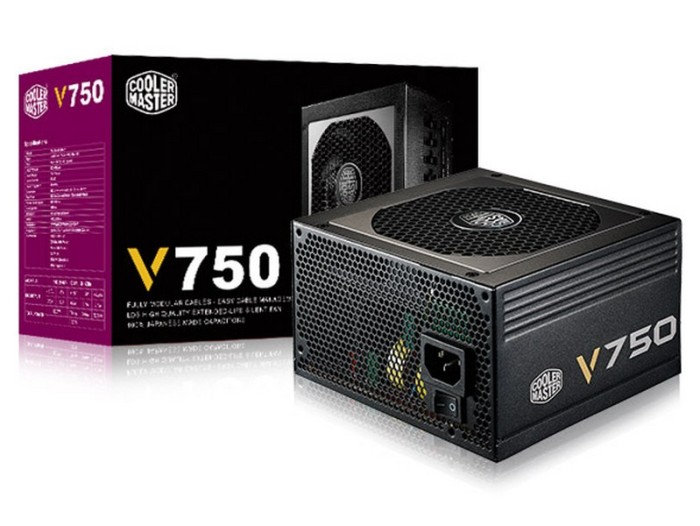 The CoolerMaster V750 has 80+ Gold rated 750W available power, fully modulated cables, 100% Japanese capacitors, Silencio FP fan, and a CoolerMaster exclusive 3D circuit design. CoolerMaster currently offers PSUs to fit pretty much anyone's needs with semi-modulated and full modulated packages ranging from 360W all the way up to 1500W.