Final Thoughts & Conclusion
We feel the CoolerMaster V750 is going to hit a nice sweet spot in the PSU market. This will be the first fully modulated 750W PSU available from CoolerMaster and they weren't messing around when it came to producing a quality product that goes above and beyond it's intended 80+ Gold objective. The "V" series is sure to become synonymous with quality in discussion when mentioning mini-Watt PSUs.


In the performance category the V750 get's an A+ rank for maintaining it's 80+ Gold efficiency rating throughout the entire spectrum of it's load capabilities. Also for never even coming close breaking 80+ when under 100% max load. Well done CoolerMaster.  The size factor of the V750 is another big design/sale point. CoolerMaster was able to get all this power and efficiency into a package that is 22% smaller than a standard PSU of this caliber. Consumers who are using small or older cases will rejoice that the V750 will almost certainly have enough room to fit nicely. Fully Modulated design also free's up more space inside your build.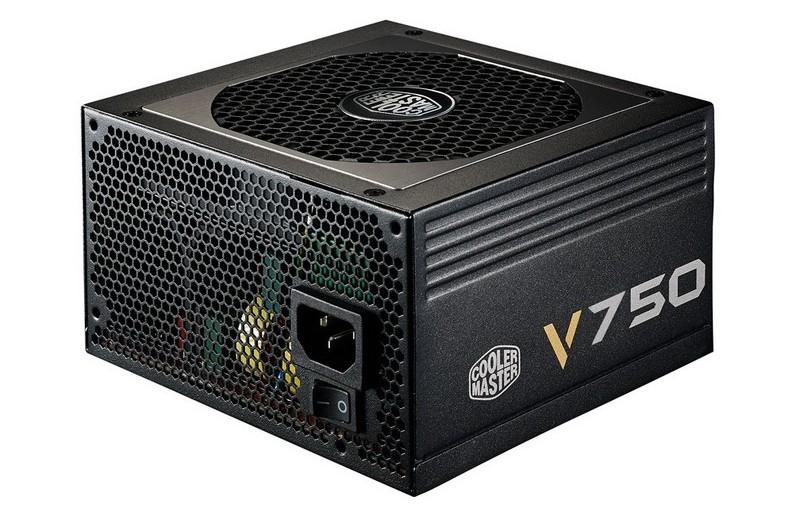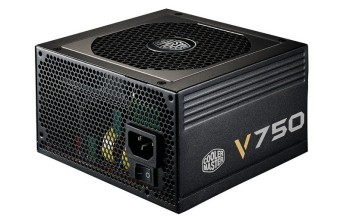 Combine all this with a matte black finish complimented with black flat cables, 5 Year Warranty, and a price tag that will be under 179$ and you have a serious contender for your next PSU purchase. The CoolerMaster/Seasonic partnership has produced some brilliant results.
*The V750 was not available to consumers at time of publishing, we will add exact pricing when available