Closer Look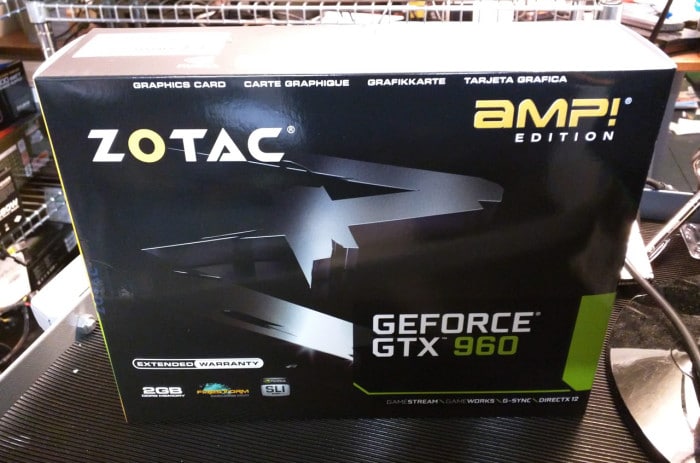 The card comes in the traditional Zotac-style box. Inside we find the card well packed.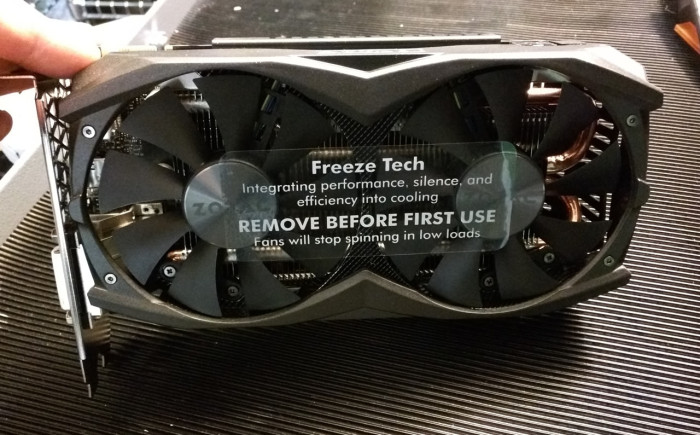 The card has a sticker on the fans telling us not to panic when the fans stop spinning as this is completely normal.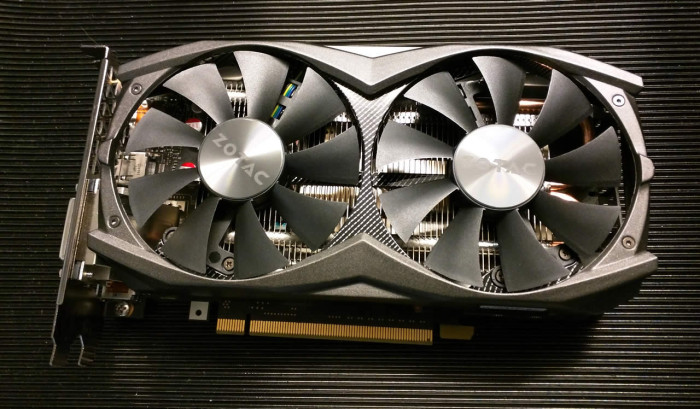 This is the card in its glory without the sticker. It is a compact card that should fit into most cases. It still is dual-slot though.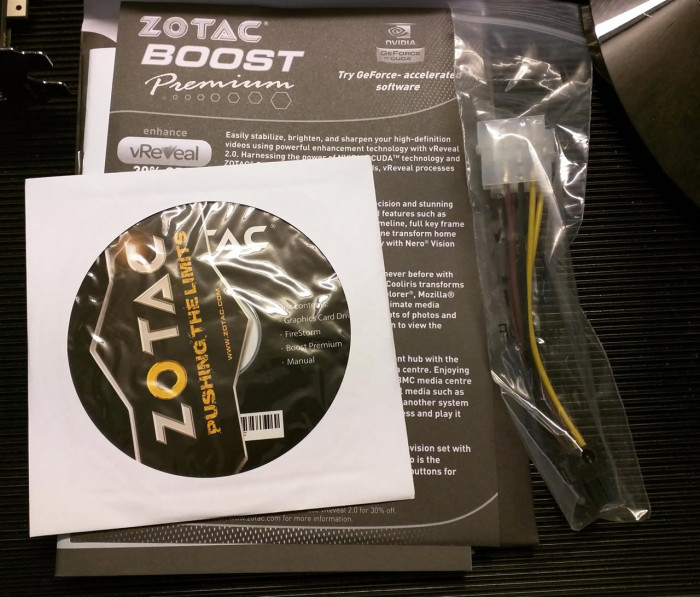 As for the bundle we do not get a lot extras. Since this only uses a 6-pin power-cord we get one Molex => 6-pin adapter. The DVD contains not only GeForce Experience and the Firestorm overclocking software but also the "Zotac Boost Premium" pack which consist of some software including XBMC and vReveal. Nothing too fancy. No games are included.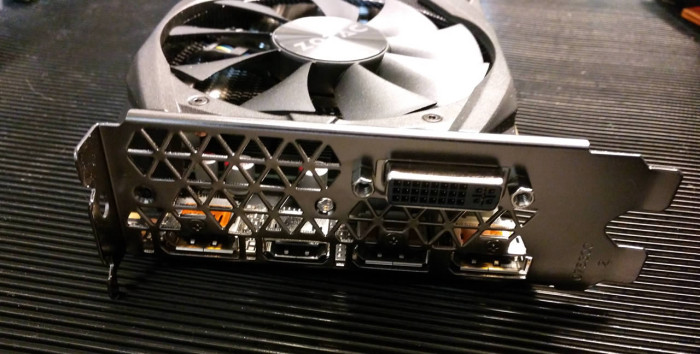 The card has a bunch of connectors crammed into a relatively small space considering that there is a fan vent here for hot air.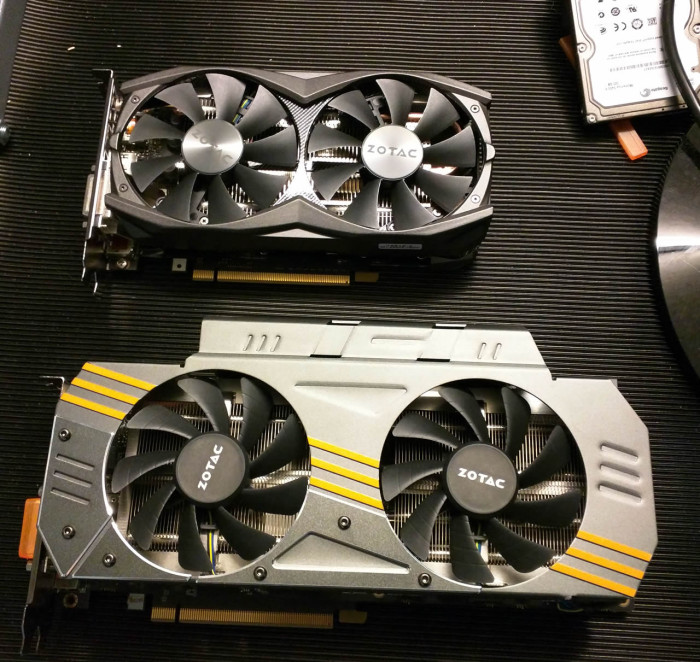 We had to show you a comparison between a Zotac GTX980 AMP! Edition card and the Zotac GTX 960 AMP! Edition card. It looks tiny.
Review Overview
Performance - 7.5
Quality - 8
Features - 9
Value - 8.5
8.3
The Zotac GTX 960 AMP!-edition might not break any speed-records but still offers great performance at 1080p making it a perfect upgrade for users with older GTX760 and GTX660-cards.