Conclusion

The 840 EVO was a great drive from Samsung and the 850 EVO just made it even better. The switch to the 3D NAND brings not just added performance improvement but more importantly higher endurance and lower power consumption. Samsung also sweetens the deal with the included RAPID and TurboWrite features, up to date security encryption, and 5 year warranty. All together, the 840 EVO is the perfect package that covers every area for an SSD that it is hard to not recommend it.
We normally recommend that you buy at least 250GB SSD because it often delivers good performance without the performance penalties come from smaller capacity drives due to  lack of parallelism. Also, 250GB is a sweet spot for OS and a few commonly used apps. While we still recommend going for the 250GB if you can afford one, we feel that you cannot go wrong with the 120GB 850 EVO if you are pinching pennies. For $99, it delivers best performance among other 120GB drives but at the same time it has the potential to deliver comparable performance of the larger drives. While it still bound by its lack of parallelism under high queue environment, it is something where average desktop probably would not notice much. Thanks to Samsung's RAPID technology and TurboWrite, the 120GB drive shines through and is a clear winner among the 120GB SSDs on the market. Obviously, if you can spare $50 more, we would definitely still recommend you go for the 250GB drive. However, we would not hesitate to recommend the 120GB 850 EVO for anyone to upgrade to.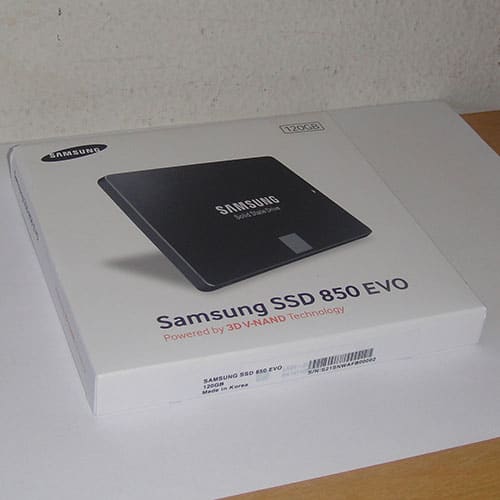 The market for the affordable SSDs is getting very competitive now. There are many good choice drives to choose from such as Crucial MX100 and OCZ ARC 100. The Samsung 850 is the most expensive drive of the bunch. Despite this, it is the best drives on the marked in terms of performance, features, and warranty.
Review Overview
Performance - 9
Value - 8.5
Quality - 9.5
Feature - 9.5
Innovation - 9.5
9.2
Samsung 850 EVO 120GB
The Samsung 850 EVO offers excellent performance and features. Backed with 5 year warranty, the drive is definitely the best all-around SSD that your money can buy. We give the 850 EVO our coveted Golden Bear Award.