Do you like Angry Birds Star Wars? Then you might want to be prepared for July 15th when the company behind the hit, Rovio, is teasing something new is coming.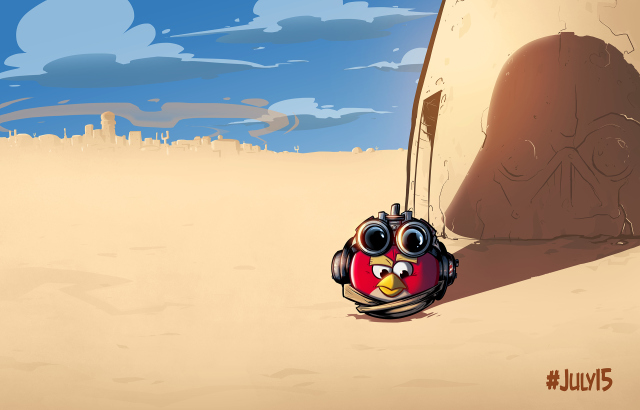 Attention, Angry Birds fans! Stay tuned on Monday, July 15th, for big news about a brand new game! We're talking the biggest character line-up ever, awesome new powers, and maybe even a few surprises!

Intrigued? Stay tuned for more news on #July15!
This is the message that Rovio has posted on their website. It is obvious that it is a new Angry Birds game set in the Star Wars universe but from the image it looks like it is following the movies and heading back to when Anakin was young, in other words Star Wars Episode 1: The Phantom Menace. Rovio has been pumping out not only new Angry Bird games but also made sure to keep the ones they already released full with content so the question is of course of there is a need for yet another Angry Bird game even if it is set in the Star Wars universe.