Like every year, we bring back some of the finest Booth Babes for our readers, this time at Computex 2011.
Booth Babes – Computex 2011
The one thing that stands out the most at COMPUTEX that there is not enough of at other trade show events like CES is the Booth Babes. COMPUTEX has lots of them and it it keeps the show fun and exciting throughout the day. This year we went ahead and snapped a few photos and shot a short video to bring you guys a small portion of the booth babes from some of the largest companies that rule the computer industry now.
ADATA & GIGABYTE
GSkill
Click Image For a Larger One
CASECOM & ROSEWILL
Click Image For a Larger One
ADATA
Click Image For a Larger One
Thermaltake
Click Image For a Larger One
Team Group Inc. & Hitachi
Click Image For a Larger One
AMD
Click Image For a Larger One
ECS, Arctic & Intel
Click Image For a Larger One
AFOX
Click Image For a Larger One
Strontium
Click Image For a Larger One
PQI
Click Image For a Larger One
Patriot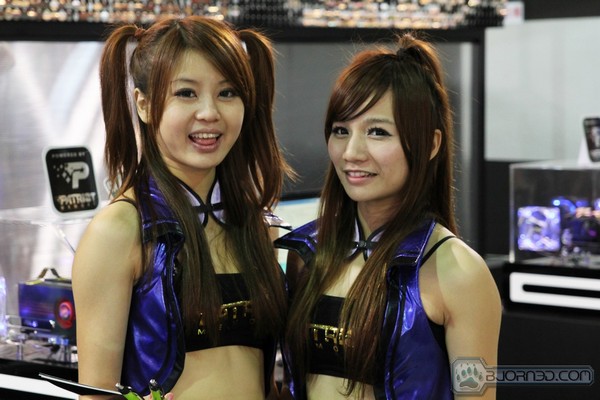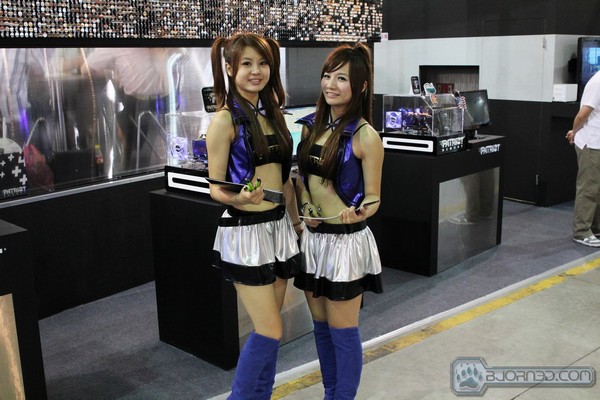 Click Image For a Larger One
MSI
Click Image For a Larger One
Kingston
Click Image For a Larger One
Antec
Click Image For a Larger One